August 27, 2021 · Written by Foodtolive Team
Zucchini Cheddar Corn Waffles
Get ready for a delightful twist on these Zucchini Cheddar Corn Waffles. They're a savory and cheesy treat you won't want to miss!
Prep Time: 5 min | Cook Time: 20 min | Total Time: 25 min | Servings: 8 waffles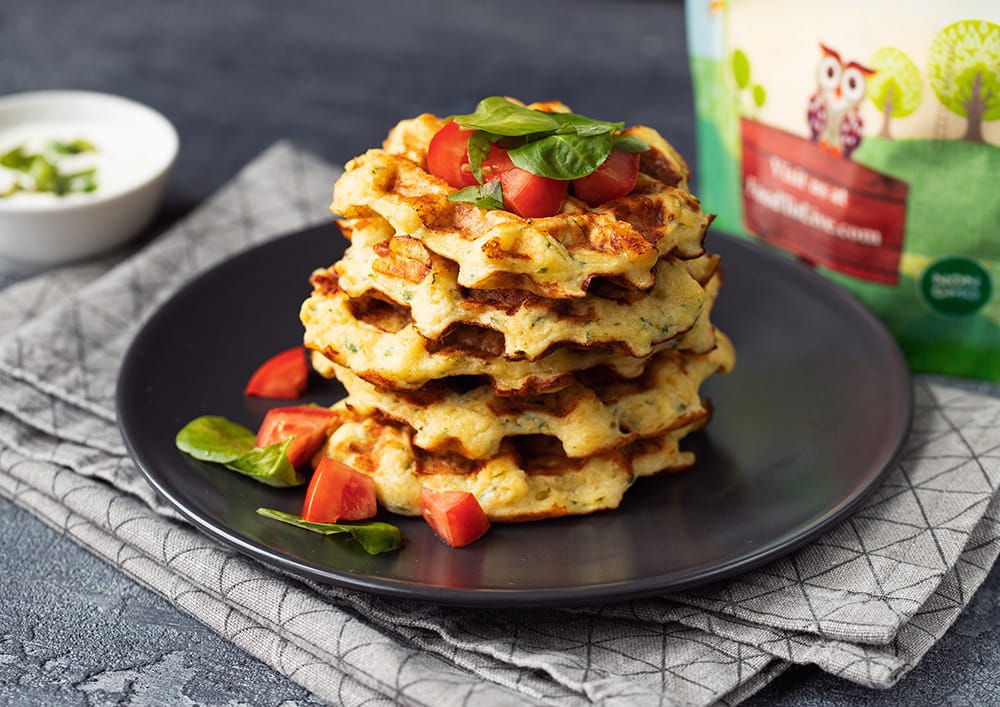 INGREDIENTS:
1 zucchini medium-sized, shredded
1 egg
1/2 cup cheddar cheese, grated
1/4 cup Parmesan cheese, grated
1/4 tsp salt
1/4 tsp garlic powder
1/2 cup corn flour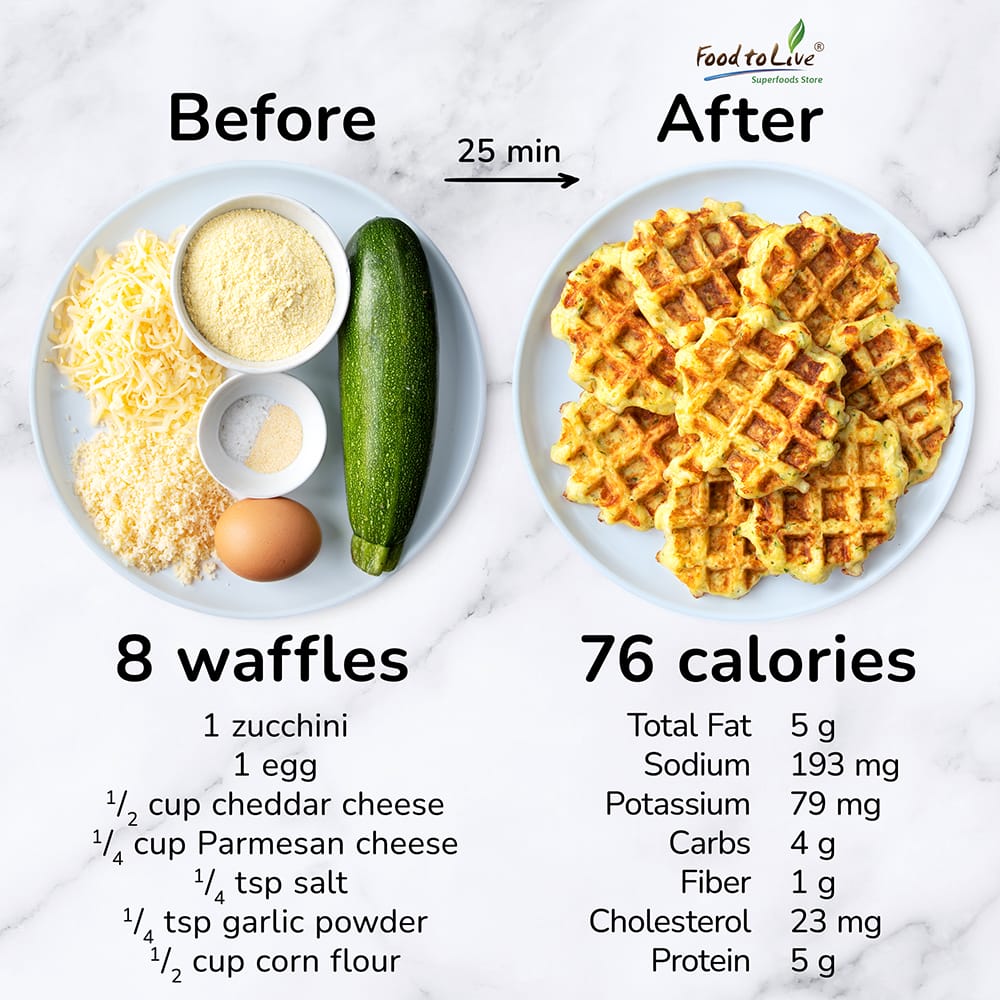 INSTRUCTIONS:
Combine all the ingredients in a bowl, adding the corn flour gradually until you achieve the right consistency, which can vary based on the zucchini's water content.
Cook the waffle batter in your waffle maker for about 5-10 min each until they're golden brown. Serve them up with a dollop of sour cream for a delicious treat!
This recipe adapted from The Harvest Skillet
Video Recipe