August 27, 2021 · Written by Foodtolive Team
Zucchini Cheddar Corn Waffles
A savory cheesy zucchini corn waffles made using cheddar cheese, Parmesan cheese, shredded zucchini, and corn flour. Great for breakfast, lunch, or even dinner. Super simple and delicious!
Prep Time: 5 min | Cook Time: 20 min | Total Time: 25 min | Servings: 8 waffles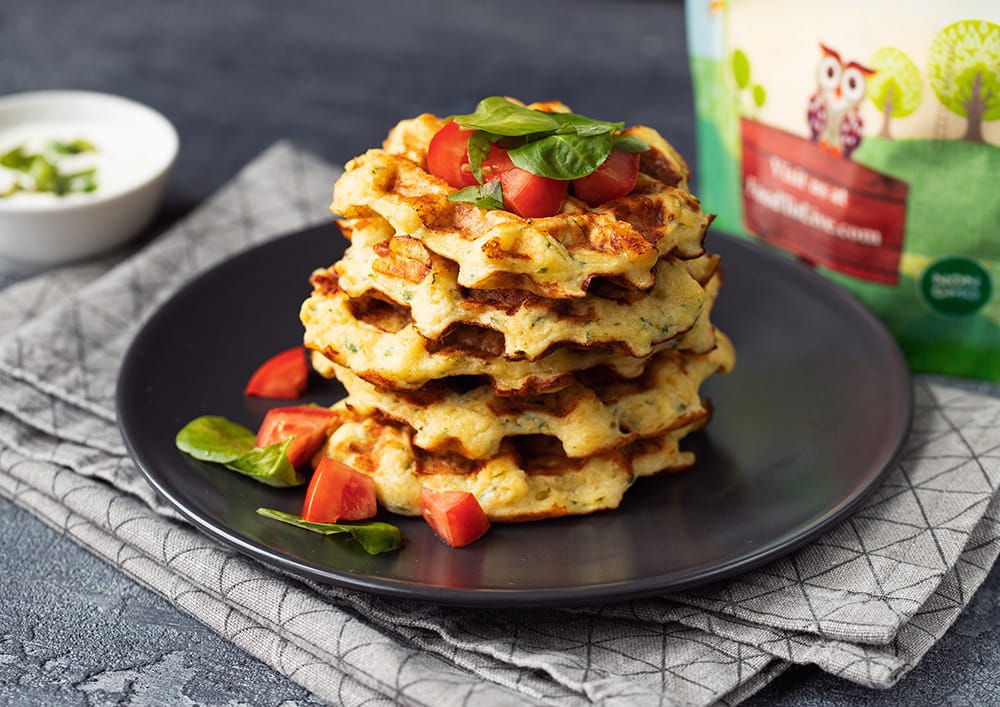 INGREDIENTS:
1 zucchini medium-sized, shredded
1 egg
1/2 cup cheddar cheese, grated
1/4 cup Parmesan cheese, grated
1/4 tsp salt
1/4 tsp garlic powder
1/2 cup corn flour (add more if necessary to thicken dough)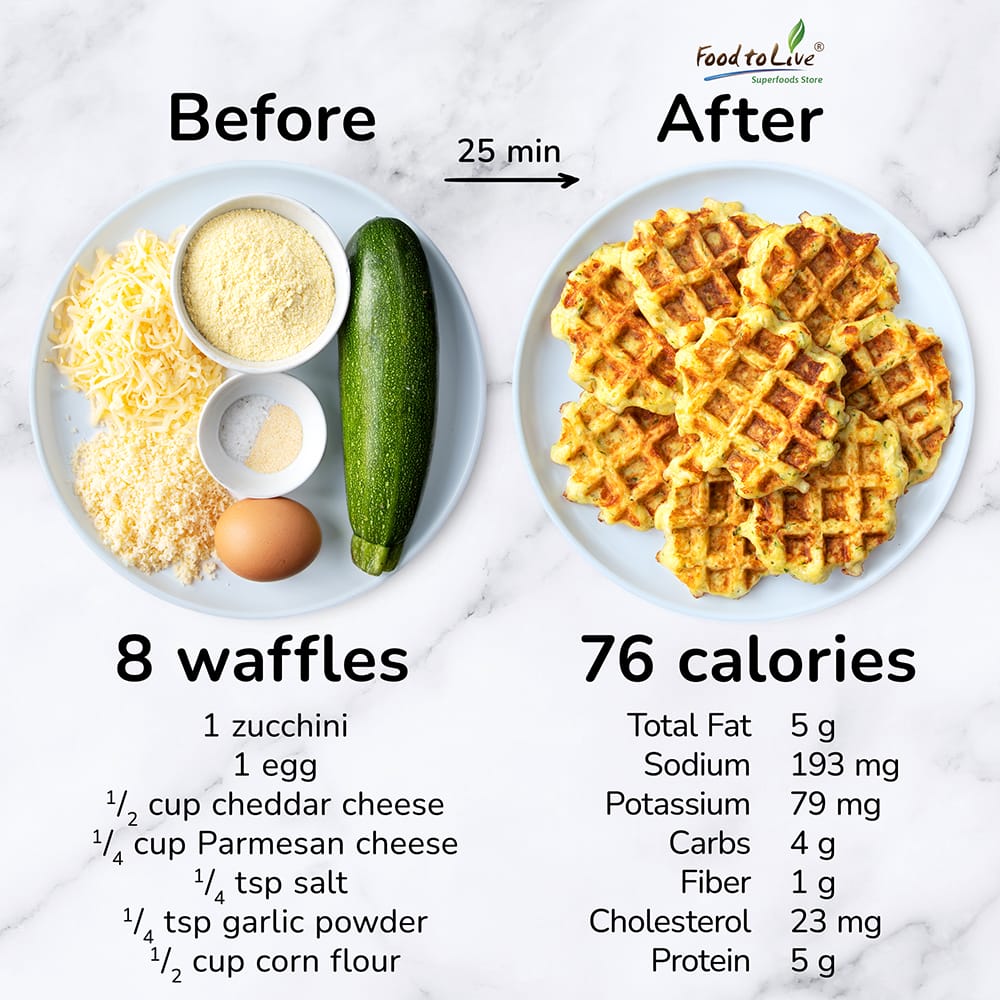 INSTRUCTIONS:
Mix all ingredients together in a bowl. Add the corn flour lasts in small amounts. You may need more or less flour, depending on how watery the zucchini is.
Cook waffles in a waffle maker for 5-10 min each.
Remove waffles once cooked, serve with sour cream and enjoy!
Note:
If making into zucchini fritters, add a tbsp of olive oil to the pan and allow it to heat for a few min before adding a spoonful of dough. Cook 3-4 min on each side.