April 12, 2019 · Written by Foodtolive Team
Vegetable Fried Brown Rice
Looking for a quick and easy healthy dinner that's also delicious? This Quick Vegetable Fried Brown Rice is packed with veggies and whole grains and is the perfect dinner!
Prep Time: 15 mins | Cook Time: 15 mins | Total Time: 30 mins | Servings: 6 servings
INGREDIENTS:
1 tbsp olive oil
1 small onion, chopped
1 chili pepper
1 yellow bell pepper, chopped
1 carrot, shredded
2 cloves garlic, minced
1 cup green beans (fresh or frozen)
3 cups cooked and cooled brown basmati rice
3 tsp light soy sauce
1 tsp red pepper flakes, plus more for sprinkling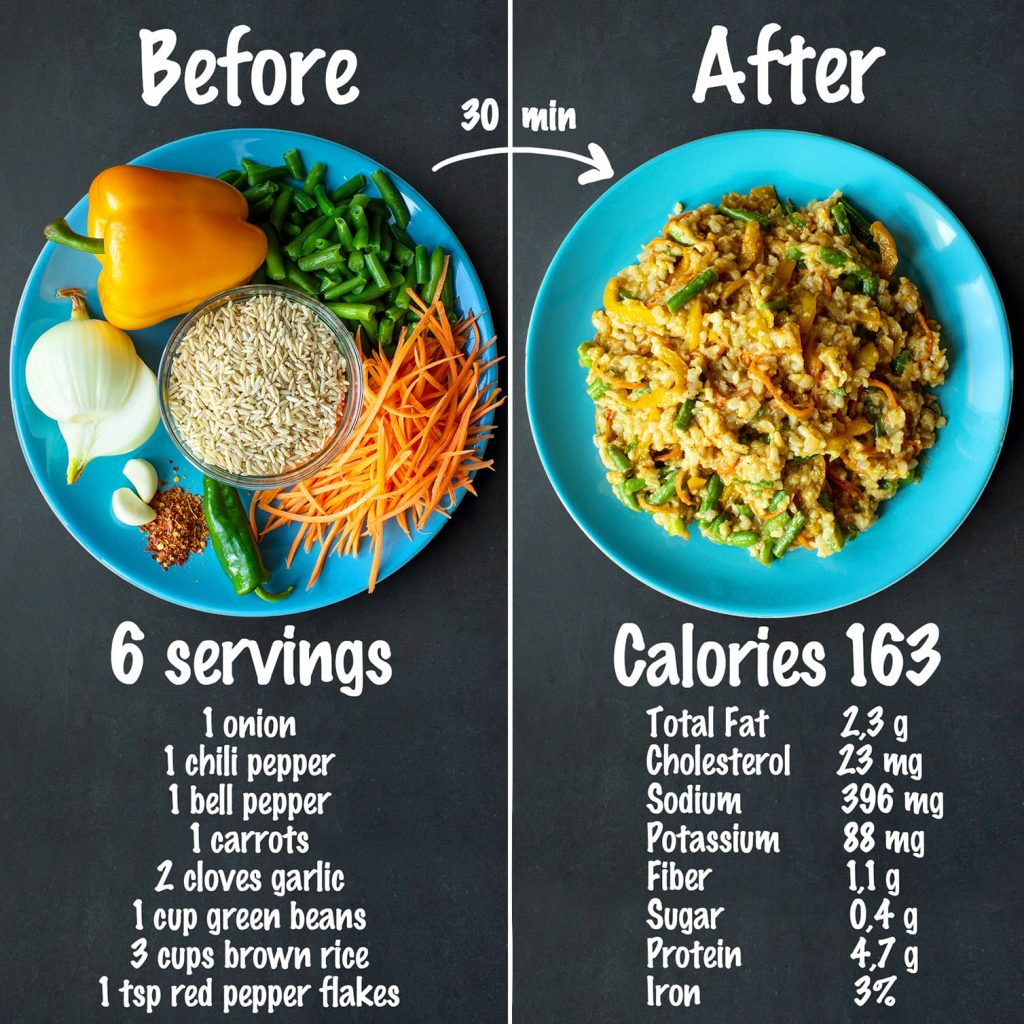 INSTRUCTIONS:
Heat olive oil in a large skillet or wok over medium-high heat. Add onion and red pepper and let cook for 5 minutes.
Add in carrots, garlic, bell pepper, and beans. Stir frequently about 5-7 minutes.
Add rice, soy sauce, and red pepper flakes to skillet and stir everything together. Cook another 3-4 minutes to heat through.
Serve in bowls and top with more red pepper flakes if desired.