October 15, 2018 · Written by Foodtolive Team
Quick Roasted Broccoli with Soy Sauce and Sesame Seeds
Make a leap from plain steamed broccoli to this awesome easy oven roasted broccoli recipe. Roasted broccoli gives out its natural sweetness coupled with the subtle saltiness and nutty taste of soy sauce and sesame seeds that creates a strong and complex flavor while retaining its nutritious superfood qualities. Enjoy it as your vegetable side or as a meal itself.
Prep Time 15 minutes | Cook Time 15 minutes | Total Time 30 minutes | 4 Servings
INGREDIENTS:
1 lb. fresh broccoli florets (see trimming instructions)
2 tbsp olive oil
2 tbsp soy sauce, gluten-free if needed
2 cloves of garlic
1 tbsp sesame seeds, toasted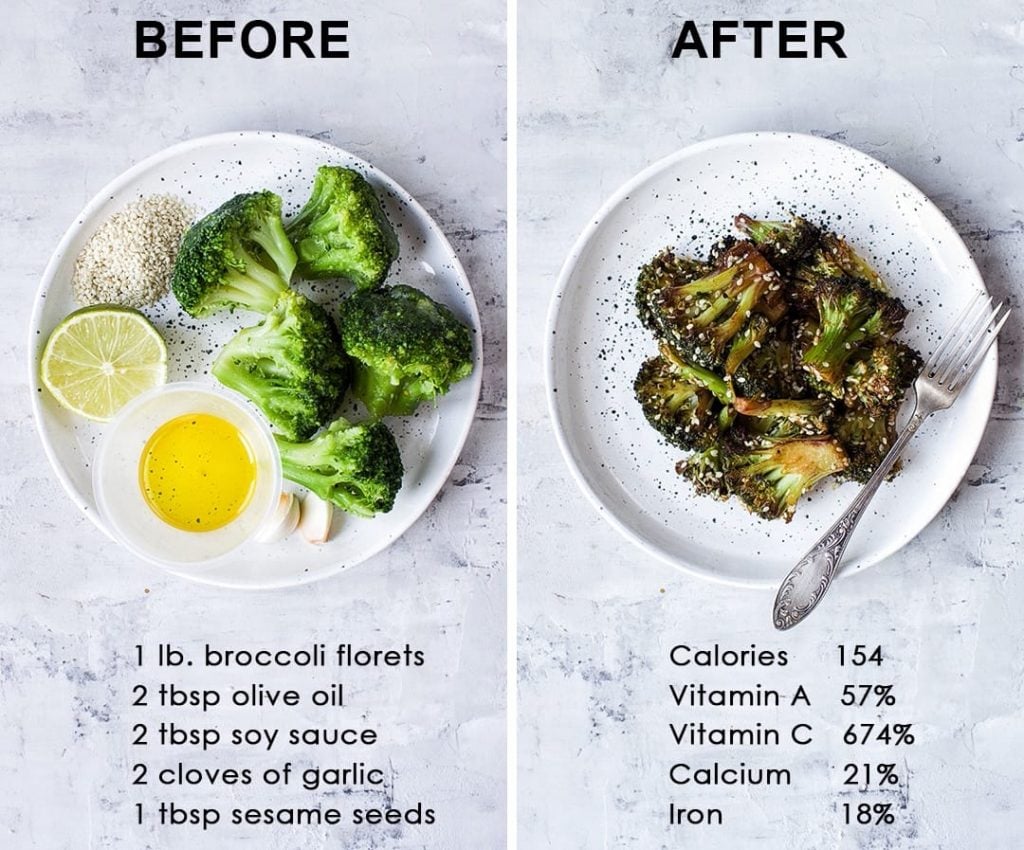 INSTRUCTIONS:
Preheat oven to 450F/220C.
Cut broccoli into pieces about 2 inches long.
Whisk together the olive oil, soy sauce, and garlic.
Arrange the broccoli in a single layer on baking sheet, coated well with mixture and sprinkle with sesame seeds.
After 10 minutes, stir or turn broccoli pieces over and then continue roasting 5 minutes more, or until broccoli is tender-crisp and slightly browned on the edges.
Serve hot.