May 31, 2019 · Written by Foodtolive Team
Peach Salad with Pistachios
This Peach Salad with Pistachios combines the sweetness of sun-ripened stone fruit with peppery arugula for an unbeatable flavor combo.
Prep Time: 5 min | Cook Time: 5 min | Total Time: 10 min | Servings: 4
INGREDIENTS:
3 ripe peaches
4 cups arugula
½ cup roasted pistachios, roughly chopped
1 tbsp grapeseed oil (or another neutral oil)
1 tbsp lemon juice
½ tsp agave syrup
Pinch of salt
1 tbsp hemp seeds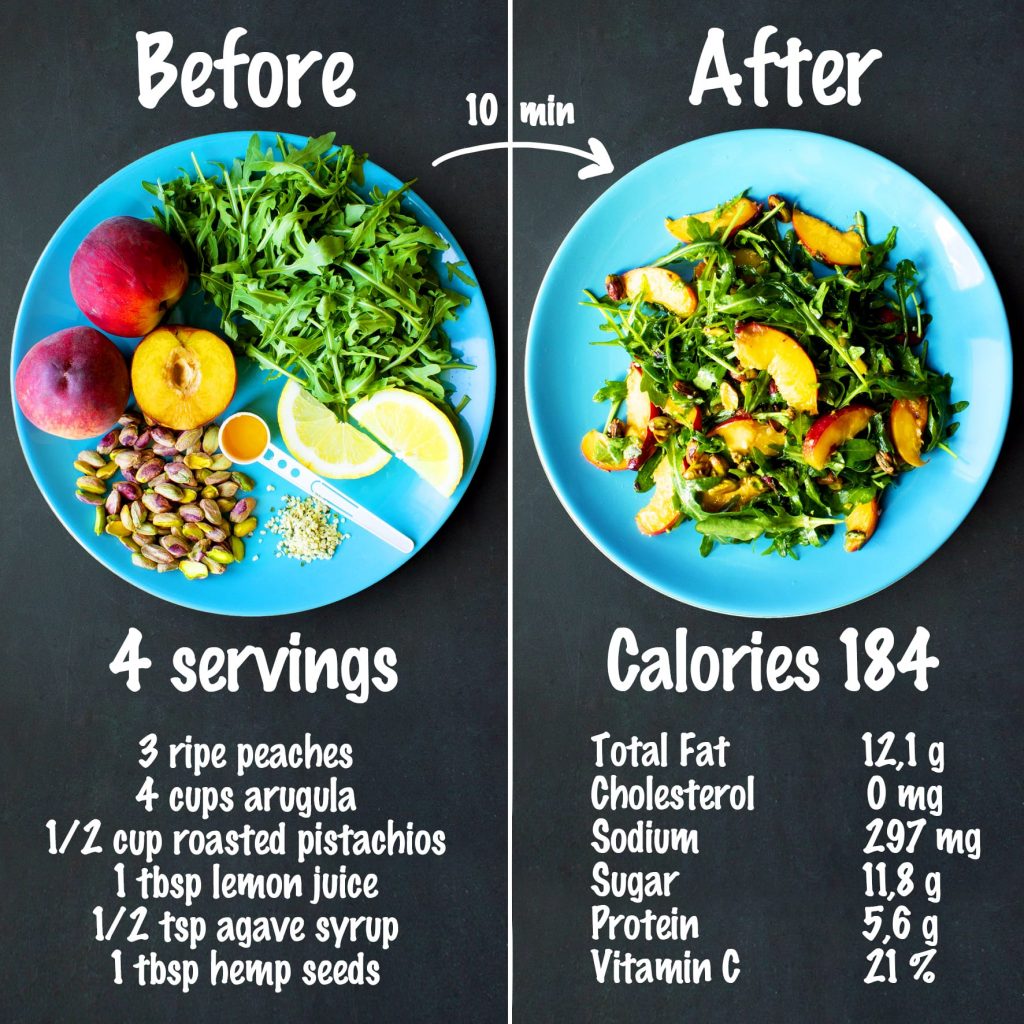 INSTRUCTIONS:
In a large bowl add arugula, peaches and roasted pistachios.
In a small bowl whisk together the grapeseed oil, lemon juice, agave syrup, and salt.
Pour vinaigrette over salad and toss.
Top with hemp seeds.
Note: You can serve this Peach Salad with Pistachios as a side dish or even dessert with a scoop of vegan ice cream.