January 21, 2021 · Written by Foodtolive Team
Food to Live is featured in Redfin's New Article
Together with influential "vegan lifestyle" lovers, Food to Live is featured in Redfin's newest article, on how to keep your home vegan-friendly "21 Beginner Tips for a Vegan House in 2021".
21 Beginner Tips for a Vegan House in 2021:
The beginning of every year is filled with New Year's resolutions- whether that's planning to clean your home more, make your home more sustainable, or deciding to go vegan. Every year more and more people take steps to live a more vegan lifestyle. But for many, becoming vegan and creating a vegan house can be tough to follow through with, and people often give up a couple of weeks in.
To help make living a vegan lifestyle easier, we've reached out to experts from Atlanta, GA to those living in Phoenix, AZ to share their best beginner tips on how to create a vegan house. From pantry essentials to fabrics and cleaning products to avoid, these 21 tips will help you transition your home to one that's more vegan-friendly in 2021.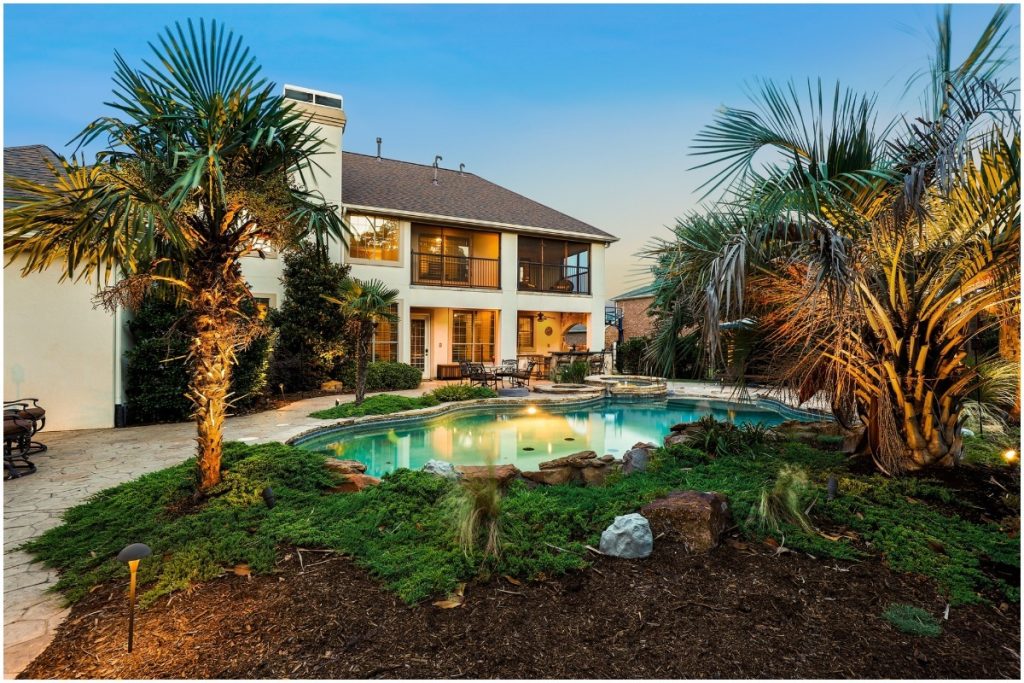 Start creating your vegan house one step at a time
"To make an easier, less expensive, and sustainable lifestyle change, I recommend swapping out one product at a time. For example, find a vegan yogurt you like and switch to that product. Once that is incorporated into your everyday life, move on to finding your fave vegan milk, cheeses, buttery spreads, and so on." – AJ, Cheap Vegan Chick
"It's not fair yourself to expect vegan perfection in a few short weeks. You've been learning how to be an omnivore your entire life and didn't even realize it. Relearn how to make simple things vegan first, then move on to more complex things, just like you did with the non-vegan stuff. Soon enough, being vegan will become just as second-nature to you as being non-vegan has been your whole life." – Kara, Vegan Rabbit
"When you become vegan, there can be this idea that veganism is about purity and perfection which can feel overwhelming and also expensive. We advise you to be kind to yourself. If you have a leather couch or a much-loved wool rug that you purchased on your travels years ago, getting rid of it and replacing it is really unnecessary. Doing so does not help any animals at all and one might say it is wasteful. Instead, simply use it until it reaches the end of its life or you simply don't want to have it in the house anymore and replace it with an animal-friendly (and sustainable) alternative. Being vegan is about progress and not perfection." – Brighde Reed, World Vegan Travel
Look for wholesome cleaning alternatives
"For an organic and vegan-friendly household, we recommend ditching any cleaning products which contain harsh and harmful chemicals. Instead, you can donate these items to local community projects such as shelters that may be in need. We would highly recommend purchasing products that are made of completely natural and biodegradable ingredients, in sustainable packing." –  Maddie Lynch, The Vegan Yogi Traveller
"Look for a kinder way to clean your house. There are plenty of vegan and cruelty-free alternatives available. Many have a cruelty-free logo. Not only are you protecting animals from being used as a commodity, but you are also protecting your family from dangerous chemicals often used in common household cleaners." – Nancy Montuori, host of the Ordinary Vegan Podcast
"We never think of cleaning supplies and body products as having to be vegan, but unfortunately, most of these products are tested on animals that are forced to endure lives of extreme pain and torture. The good news is there are so many vegan companies out there that are also cruelty-free and healthier for you. And for a few extra dollars more, it goes a long way." – Linsey Minnella, Co-Founder, Vegvisits LLC
"Use organic apple cider vinegar for all your cleaning needs. It's perfect for cleaning bathrooms and kitchens (add to bicarbonate of soda to get rid of stubborn scum with ease), and is anti-fungal. So if you see spots of mold, clean them off with ACV." – Violet's Vegan Comics
Know what products aren't vegan-friendly
"Veganism encompasses more than just the food you eat. It is a way of living. By definition, it is the avoidance of all animal products. To create a vegan and fully ethical space you should avoid any furniture made from wool, hair, fur, leather, or feathers and make sure you make mindful purchases by researching where and how your furnishings were made. Paints can also include beeswax and animal dyes and are even, sometimes, tested on animals.  Your own conscience (and the animals) will thank you for making conscious choices." – Tammy Fry, Seed by Tammy
"Animal materials to avoid in home goods include fabrics like wool, leather, silk, alpaca, angora, fur, and feathers, and wood finishes including shellac (made from beetles), beeswax, and paints containing non-vegan pigments or binders. When in doubt, contact the manufacturer – most will be happy to help you. I also recommend googling "is x vegan?" – more often than not, someone else has already had the same question." – Rebecca, Double Check Vegan
"Sourcing vegan items or materials for home accessories gets easier all the time as more are developed. For example, there is an amazing silk alternative coming to market made from leftover orange peel – vegan and environmentally friendly. If you're ever unsure of the origins, research online or contact the business directly. I have found that if they are vegan friendly they will be very keen to tell the world because it's such positive news." – Rachel Warrillow, Warrillow Studio
"Avoid ingredient labels that list "collagen" and don't be fooled by "plant-based collagen" as there is no such thing. What plant-based collagen actually contains is the nutrients needed for collagen production – collagen is only found from animal sources." – Trufora
"Many paint products contain casein, the primary protein in milk. Vegan paint products will instead opt for a plant-based binder such as vegetable casein and are certified cruelty-free. Some vegan paint options include Auro Paint, Farrow & Ball, and Lakeland Paints." – David Steele, Ph.D. Executive Director of Earthsave Canada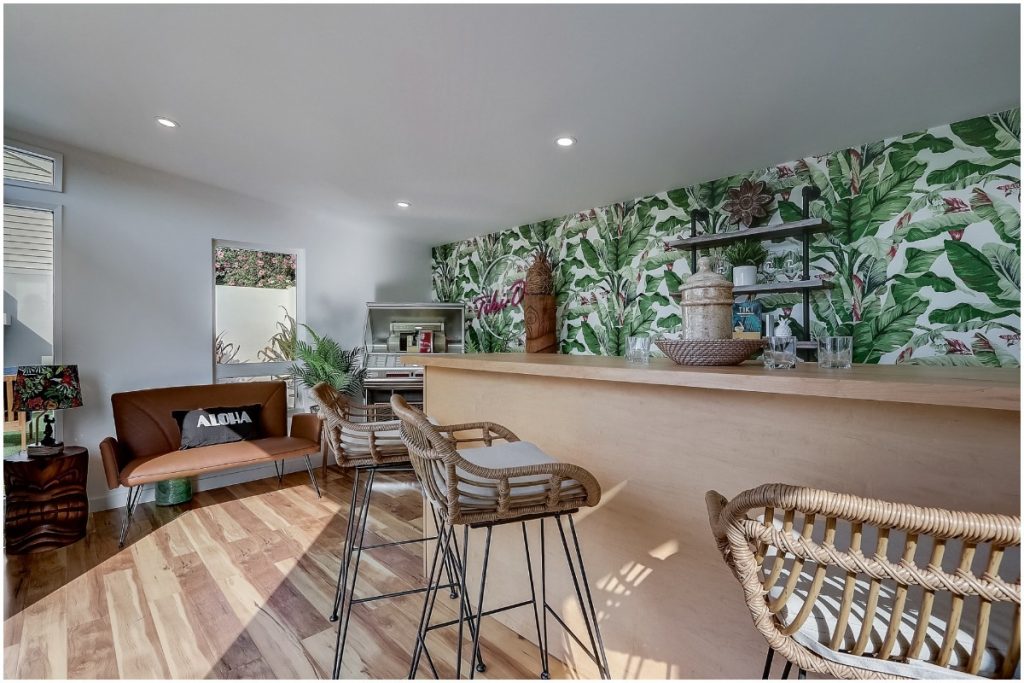 Be conscious about what you purchase for your vegan house
"Research and reading are your best friends when setting up a vegan home. Understanding items like wool, many candles, paintbrushes, sugar, or even your favorite wine may not be vegan allows you to make cruelty-free choices. Don't be hard on yourself if you don't get everything perfect, it is really about being the best version of yourself without harming animals in the process." – Jayde Nicole
"Creating a vegan-friendly home is as simple as being more conscious when you shop. Today you can easily find "accidentally vegan" wool-free rugs, down-alternative pillows, faux leather ottomans, non-silk bedding, and anything else you have your heart set on as you furnish your home. You'll probably even save money while you're at it." – Michelle Cehn, Founder of World of Vegan
"Creating a vegan-friendly house can be as simple as surfaces, scents, and fabrics. Your welcome mat, area rug, and even counter-tops are available now in sustainable materials like coconut, pineapple resin, and reclaimed wood. Consider candles, soaps, and cleaners that have minimal ingredients, in eco-based packaging, that are not animal-based or tested on animals. Choose planet and labor-friendly fabrics for bedding made with bamboo, hemp, or fair-trade, no dye cotton." – Sherimane, NaturallySweet Desserts
"If you're planning to be vegan for the animals, you might want to consider removing furs and leathers from your home decor when you have the budget for it and/or it is time for a refresh. Choose traditional fabric upholstery or vegan leather instead. You can also veganize your kitchen a little more each week when buying groceries. Start with simple swaps and substitutions. For example, choose soy or coconut-based coffee creamers instead. Enjoy the fun of trying new brands each week and remember transitioning to a new lifestyle is a transition." – Happy Herbivore
Don't forget to veganize your bedroom space
"One area of the home often overlooked when creating a vegan-friendly space is the bedroom. When shopping for sheets, duvet covers, and pillowcases, check that they are certified Vegan. You'll sleep well knowing your products are supporting animals and the environment." – Delilah Home
"One of the easiest ways to make your home more compassionate is to replace old bedding with down-alternative fill instead of duck feathers. Duck and goose feathers are farmed from inhumane factories where birds are kept in crowded pens and plucked over and over. Companies like PrimaLoft make a down-alternative fill which was first designed for the military to have the same weight as duck feathers, be compressible and warm, and also retain heat while in the presence of moisture. And when you are ready to retire that old duck-feather quilt there are plenty of animal rescues and city shelters who would happily put your old bedding to use providing warmth for a dog or cat in need." – Dylan Kendall
Keep your kitchen stocked and organized
"Give your pantry a full makeover: stocking up on enriched vegan staples such as nutritional yeast, TVP, various nuts, tahini, coconut oil, spirulina, dried beans and legumes, protein powder, hemp hearts, chia seeds, flax, etc. will encourage you to explore new recipes as healthy ingredients will be readily available." – Amber Cubitt, My Fit Little Foodie
"Switch out your animal products for plant-based products which are widely available now, everything from "butter" and milk to plant-based meat products. Once you've done that you can work on refining what you eat and including more actual plants like beans, whole grains, vegetables, nuts, and seeds. Your body will thank you." – Jill Nussinow, MS, RDN The Veggie Queen
"Acquire a shopping list board. To keep your diet balanced, it is important to plan out your grocery list in advance, that way while at the store, you can keep the focus on the exact products you need."  – Food to Live
Originally published by Redfin