December 07, 2018 · Written by Foodtolive Team
Winter Rainbow Salad
Seasonal, colorful, easy and so delicious, this salad is perfect for this time of the year because we need salads in winter too, you know 🙂
INGREDIENTS FOR THE SALAD
Half of the thinly sliced red cabbage
8 oz baby arugula
½ cup pumpkin seeds (or crushed almonds)
Seeds from 1 pomegranate
One sliced green apple (optional)
Sea salt to taste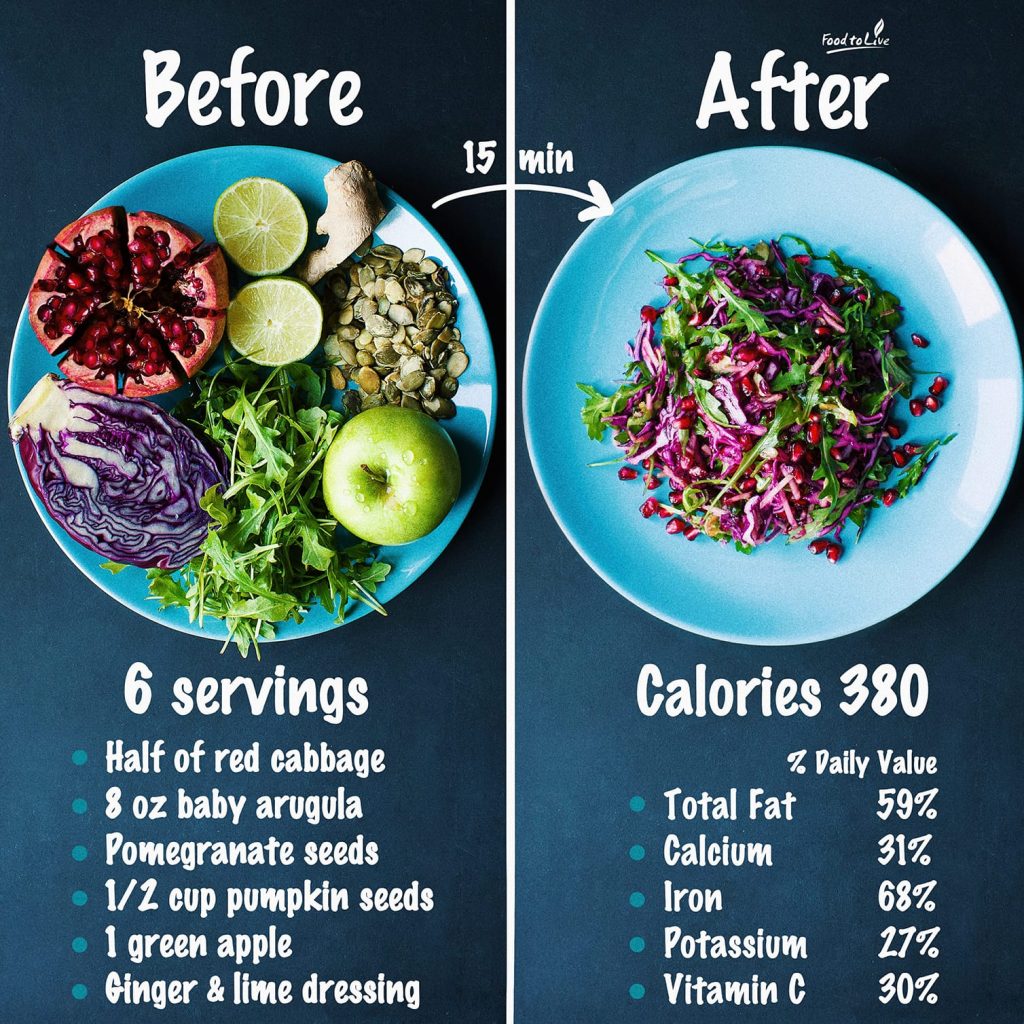 INGREDIENTS FOR THE DRESSING:
3 tbsp extra virgin olive oil
2-3 tbsp freshly squeezed lime juice
1 tsp fresh ginger, grated
INSTRUCTIONS:
Thinly slice the cabbage, mix in a large bowl with the arugula, pumpkin seeds (or crushed almonds) and pomegranate seeds. If you are using the green apple, please cut it in thin slices and add it to the salad too.
In a separate small container mix together the olive oil, lime juice and grated ginger. Dress the salad just before serving and enjoy!
Tip 1: You can replace the red cabbage with savoy cabbage if need be.
Tip 2: You can also add 1-2 cups of grated fennel as it works very well with this salad too.