October 19, 2019 · Written by Foodtolive Team
Warm Autumn Punch
This is the perfect cozy comforting fall drink for Thanksgiving, Halloween or your holiday party!
Prep Time: 5 min | Cook Time: 25 min | Total Time: 30 min | Servings: 4
INGREDIENTS:
3 cups apple cider
2 cups orange juice
1 apple, (cut into slices)
1 orange, (cut into slices)
3 cinnamon sticks
2 slices fresh ginger
1 tsp whole allspice
1 tsp cloves
4 anise star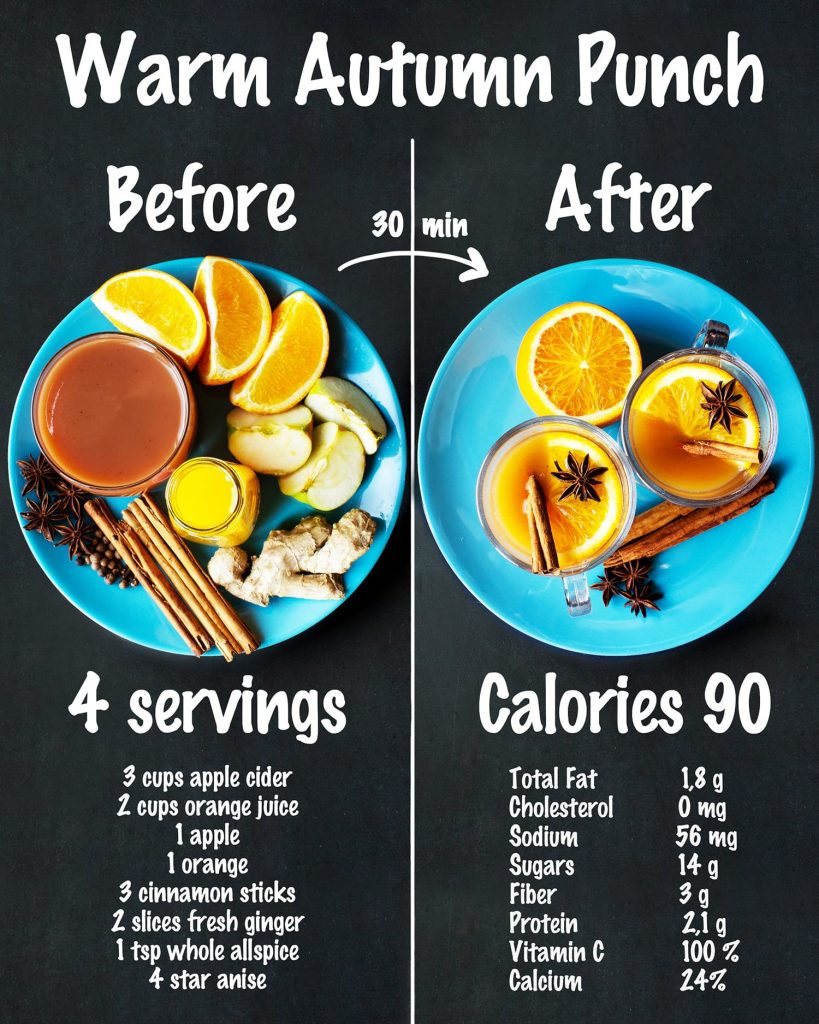 INSTRUCTIONS:
Combine all ingredients in a large stockpot or Dutch oven. Bring to a rolling boil for 5 minutes. Reduce heat to simmer and allow to simmer, covered, for 25 minutes, stirring occasionally.
Remove the star anise and cinnamon sticks.
Transfer to a slow cooker to keep warm for a party, or serve directly from the stovetop, warm.
Garnish with an orange slice and star anise.
Enjoy!