March 22, 2020 · Written by Foodtolive Team
Vegan Split Pea Soup
This easy vegan split pea soup recipe is hearty, comforting, and unimpeachably wholesome.
Prep Time: 20 min | Cook Time: 1 hour 15 min | Total Time: 1 hour 35 min | Servings: 4
INGREDIENTS:
2 cups dried green split peas
1 tbsp oil
1 yellow onion chopped
3 cloves garlic finely chopped
1 tsp smoked paprika
1/2 tsp dried thyme
1/2 tsp marjoram
1/4 tsp black pepper
5 cups vegetable stock/broth
2 medium potatoes peeled and cubed
1 large carrot peeled and chopped
Salt to taste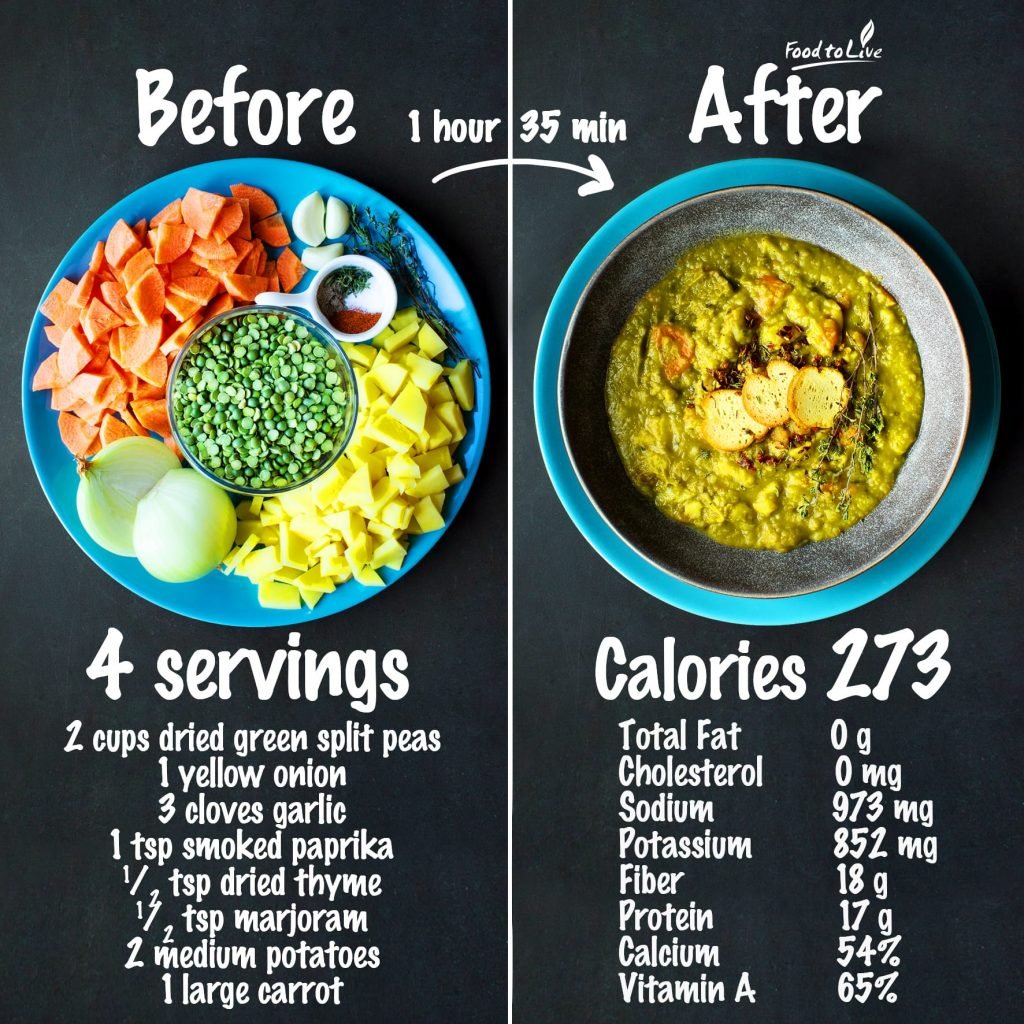 INSTRUCTIONS:
Rinse split peas. Set aside.
In a large pot on medium heat, add the oil and chopped onion. Sauté until the onion is translucent.
Add in the garlic, smoked paprika, thyme, marjoram, and black pepper and sauté for an additional two minutes.
Add the split peas and vegetable stock to the pot.
Bring to a boil on high. Reduce heat to low, cover with a lid, then simmer for 60 minutes, or until the peas are tender and beginning to disintegrate.
Add the potatoes and carrots into the soup. Bring to a simmer again. Simmer for 10 minutes or until the potatoes are tender.
Salt to taste. Top with croutons.
Enjoy!