April 04, 2016 · Written by Foodtolive Team
Vegan Diet for Weight Loss: Enjoy Getting Your Dream Figure
There are many benefits to leading a vegan lifestyle. It makes you healthier, strengthens your immunity, save animals, and gives you a chance to benefit the planet as a whole by reducing your personal negative environmental impact.
If losing a few extra pounds is your ultimate goal, stocking up on vegan foods can be more effective than taking some 'miracle supplements', and it's definitely safer for your health. However, you need to understand that adopting an unbalanced vegan weight loss meal plan can be extremely dangerous. In this case, you risk developing a few deficiencies of essential nutrients, which can increase the risk of various diseases.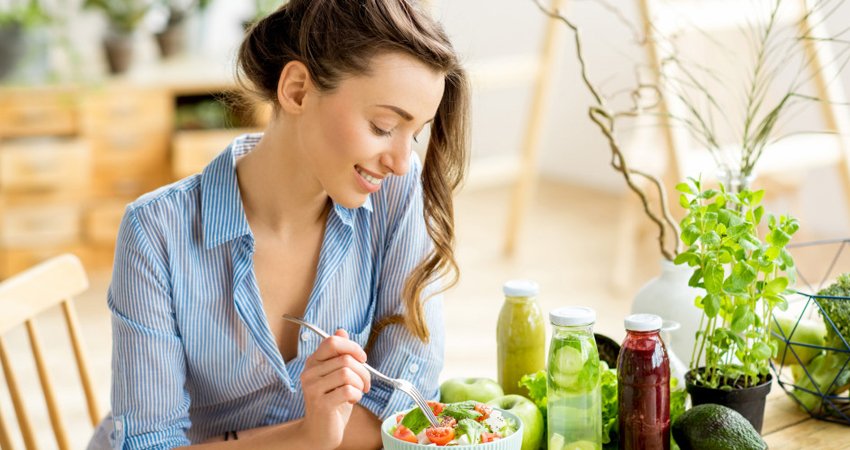 Vegan Diet for Weight Loss: Foods to Eat
In essence, the vast majority of vegan foods are beneficial for losing weight as they are rich in fiber. This substance is essential for normalizing your digestion. Many of them, mostly seeds, legumes, and nuts, are also packed with proteins that keep you energized to allow you to exercise more efficiently. An effective vegan weight loss meal plan should include:
Sponsored by Food to live
Breakfast.
Start your day with grains and fruit. Bran flakes and banana or muesli with some soy milk and berries will be good choices as they will ensure you have enough energy to work through a busy morning and last until lunch break. If neither of these options is particularly appealing to you, try some toast with baked beans and grilled tomatoes.
Lunch.
If you switch to a vegan diet for weight loss, the best lunch option for you is a salad. Luckily, you can be extremely creative combining all kinds of fruits and veggies as there is no single best fat burning salad recipe. Some lentil or vegetable soup will be good as well.
Dinner.
When dinnertime arrives, you can allow yourself to fully enjoy some of the finest examples of exotic cuisines as many Indian and Asian foods are completely vegan and taste wonderful due to a variety of spices. However, if you prefer something more low key, you can try a regular veggie stir fry, roasted vegetables, or mushroom pasta. Stuffed bell peppers are very delicious, easy to cook, and provide you with a boost of antioxidants.
Snacks.
When you get too stressed or just hungry due to expending too much energy, you can eat some dried fruits and nuts. Note that a vegan diet for weight loss allows only unseasoned and unsweetened snacks of this kind.
Take your time to look into some vegan recipes to diversify your weight loss meal plan and don't forget to exercise regularly. A combination of this well-balanced diet and physical workouts will definitely help you start shedding extra pounds fast