September 21, 2016 · Written by Foodtolive Team
A Vegan Diet Plan for a Total Body Detox
Detox diets are getting more popular as people discover new dangers of toxins in their bodies. However, do you really need to worry about this if you are a healthy eating vegan? You definitely do as dangerous chemicals have many ways of getting into your body. Today we'll share with you a vegan diet plan for detox that will allow you to cleanse your body within a few days.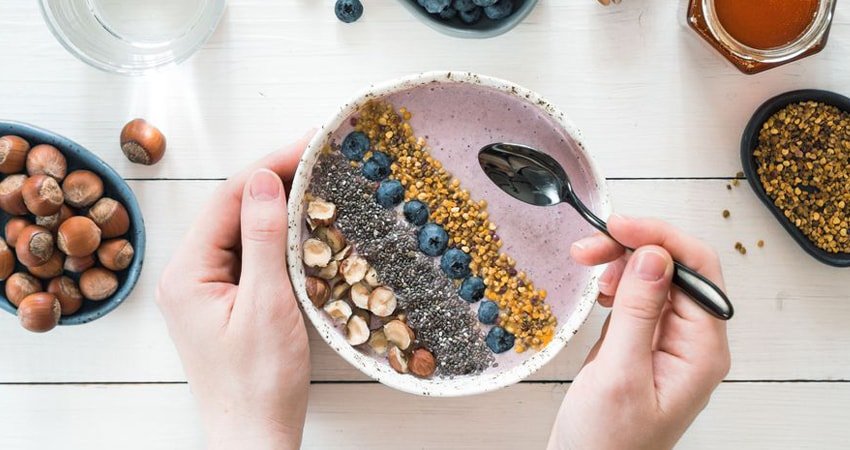 Foods to Include in a Vegan Diet Plan for Body Cleansing
Vegans are lucky when it comes to body detox because plant-based foods are naturally rich in antioxidants, so they are the basis of any cleansing diet. Therefore, you won't have to change your eating habits much.
The general requirement for this type of meal plan is to contain lots of fiber and antioxidants. Some diets promote the idea of 'detox through fasting' but you definitely should avoid those as starvation is extremely unhealthy. You should also bear in mind that the maximum length of any detox meal plan is 10 days. In general, you should go for 3-5 days, based on your personal comfort and habits.
The foods that should be the basis of a vegan diet plan for detox are:
Fruits and vegetables.
Fresh and frozen fruits should take up the largest part of your daily meals, so it's best to have your detox program when your favorites are in season. Salads, fresh juices, and smoothies would be the best dishes for these few days.
Legumes.
Beans and lentils give you fiber and a wide range of essential minerals. You can include them in a cleansing diet, but only in limited amounts. Get your fix of well-cooked legumes for dinner. Avoid canned goods during these days as you need to cut down on salt, sugar, and all kinds of chemicals used for producing these foods.
Tofu.
Adding some tofu to your salads would be a good idea, as it will help you get some calcium. The problem with all detox diets is that they are always a bit unbalanced. This is why it's so important to keep them short. 

Sponsored by Food to live

Oats.
Of all the whole grains, oats would be the best choice for a vegan diet plan for cleansing. They have a positive effect on your digestive tract and contain lots of valuable nutrients.
Brown rice.
This should be your 'cereal' of the week, so look up some interesting brown rice recipes. It's the healthiest kind of rice there is and it gives you a boost of antioxidants.
Unsalted nuts and seeds.
You can use them as snack foods, add them to smoothies, or sprinkle on salads. These foods make cleansing meal plans healthier as they are packed with nutrients that help you prevent any deficiencies caused by a change in nutrition.
Dried figs.
There are so many health benefits of figs that you should eat them all the time, regardless of whether you are cleansing your body. They can make a detox diet much more enjoyable due to their sweet and delicious taste. They are also extremely rich in fiber and promote the healthy function of your digestive system.
Honey.
If you have to include some form of sweetener into a vegan diet plan for cleansing, it should be honey. It's extremely nutritious and one of the best food sources of antioxidants.
Don't forget to drink copious amounts of liquid during your detox. This will promote the cleansing effect and help maintain your wellbeing. You can drink water, fresh juices, and unsweetened herbal teas.
Vegan Detox Recipes for the Day
Here is a sample vegan menu for one day of a healthy detox.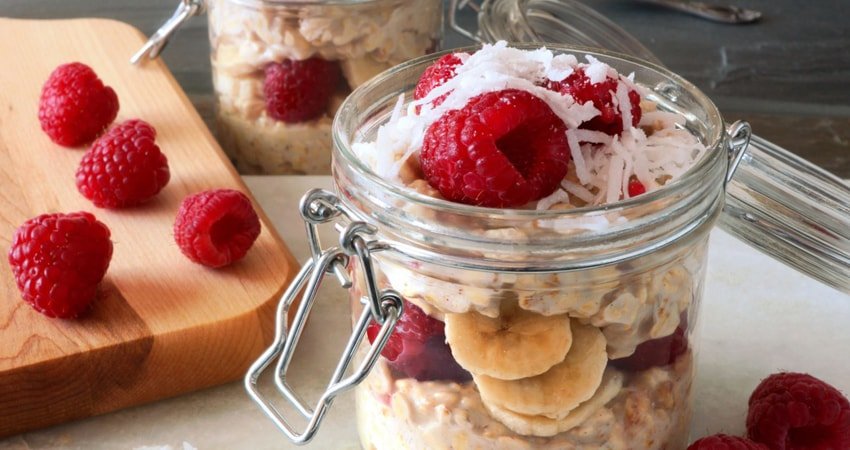 Overnight Oats with Berries for Breakfast
chia seeds, and some cinnamon. Mix the ingredients in a bowl and cover with your liquid of choice. It might be plain water, nut milk, or coconut milk.

Cover the bowl and put it in the fridge for the night. Add some honey and enjoy in the morning.
Monster Kale Salad with Quinoa for Lunch
Ingredients: 
2 bunches of kale
1 lemon (juice)
1 red bell pepper
1 avocado
½ cup quinoa (cooked)
1 block of tempeh (cut into ¼ inch pieces)
1 tablespoon coconut aminos
1 teaspoon crushed garlic
Balsamic vinegar
Instructions: 
Render kale into 'bite-sized' pieces.
Peel avocado and cut it into quarters. Place it over kale leaves and smash until it resembles creamy dressing.
Sprinkle with lemon juice, add chopped bell pepper and put in the fridge.
Meanwhile, sauté the tempeh with garlic and coconut aminos. Add a bit of water.
Mix all the ingredients together and sprinkle with balsamic vinegar.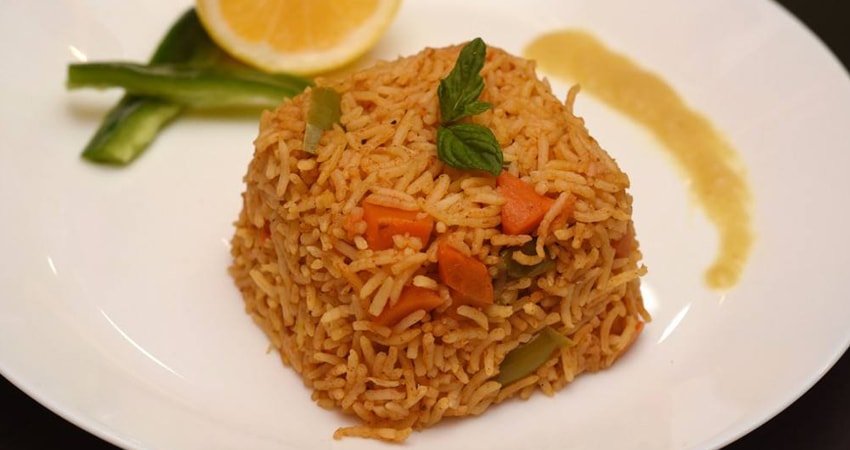 Fried Brown Rice for Dinner
Just cook some brown rice and then fry it with some tofu and spices. Fry the tofu first so that it's brown on all sides. You can add some steamed veggies to make your dinner more filling.