March 29, 2019 · Written by Foodtolive Team
Turmeric Noodle Soup
Immune-boosting Turmeric Noodle Soup with ginger-infused broth! Great benefits for healing and inflammation.
Vegan, gluten-free, oil-free.
Prep Time: 10 minutes | Cook Time: 10 minutes | Total Time: 20 minutes | Servings: 2 large bowls
INGREDIENTS:
4 cups vegetable broth
2 oz. noodles
3-4 cloves garlic
1 to 1 1/2 inches fresh ginger
2 tsp. turmeric (more to taste)
1 1/3 cups peas
1 cup broccoli
1 cup fresh baby spinach
Optional additions: kale, green beans, green onion, etc.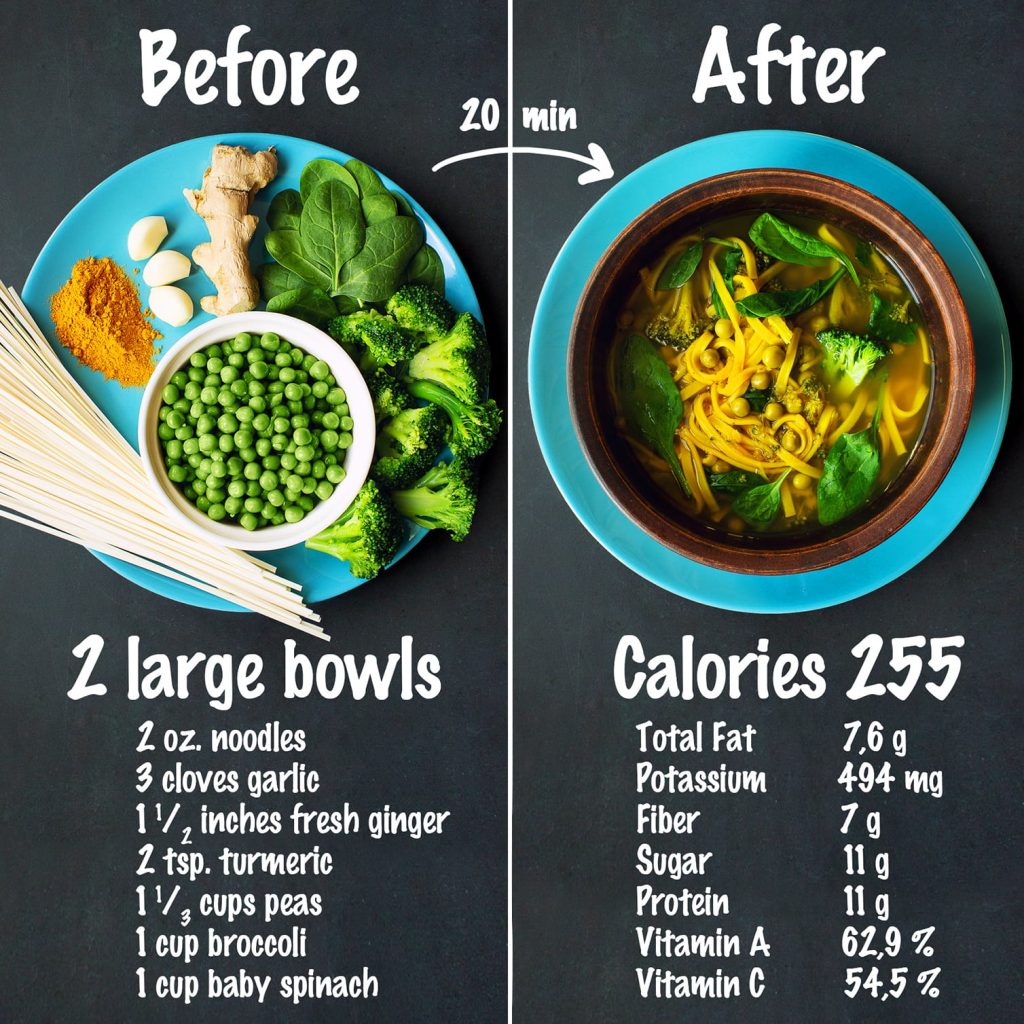 INSTRUCTIONS:
In a large saucepan over high heat, pour vegetable broth and bring to a boil.
Meanwhile, mince garlic and grate ginger.
When broth is boiling, add garlic, ginger, turmeric, peas, broccoli, and noodles. Add salt and pepper to taste.
Return to a light boil, then reduce heat and simmer for about 10 minutes.
Stir in spinach during last minute of cooking.