July 18, 2019 · Written by Foodtolive Team
Top-5 Summer Recipes for Hot Days
The heat can make us feel lazy and sluggish — especially in the kitchen. On sunny summer days, sometimes all we want to do is kick back and enjoy a refreshing meal. Whether it's to save money or spare yourself the hot trip outside, try these delicious recipe ideas that are simple, quick, and will satisfy the whole family.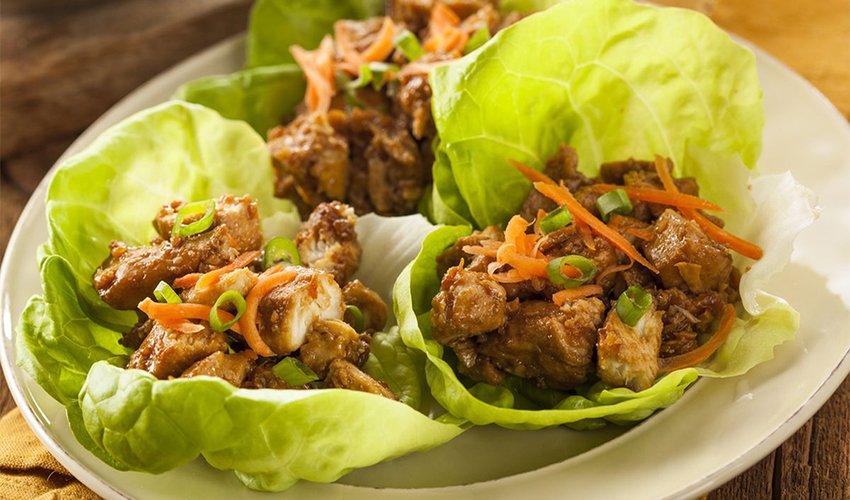 1. Chicken lettuce wraps
Filling:
1 pound ground chicken
8oz button mushrooms, finely minced
1 (8oz) can water chestnuts, rinsed and minced
2 scallions, sliced
2 teaspoons fresh ginger, minced
1 clove garlic, minced
1 tablespoon avocado oil or olive oil
1/4–1/3 cup soy sauce
To Serve:
Lettuce leaves (romaine hearts or iceberg lettuce)
Cilantro
Instructions:
Start with making the filling by heating the oil in a medium-sized sauté pan over medium heat. Brown the chicken, then turn down the heat to cook all the way through.
Add the mushrooms, water chestnuts, green onions, ginger, and garlic. Cook until fragrant. Add 4 tablespoon coconut aminos or tamari and stir to coat chicken mixture.
If desired, add additional sauce.
Spoon the mixture onto lettuce leaves, top with cilantro, if desired, and your favorite sauce.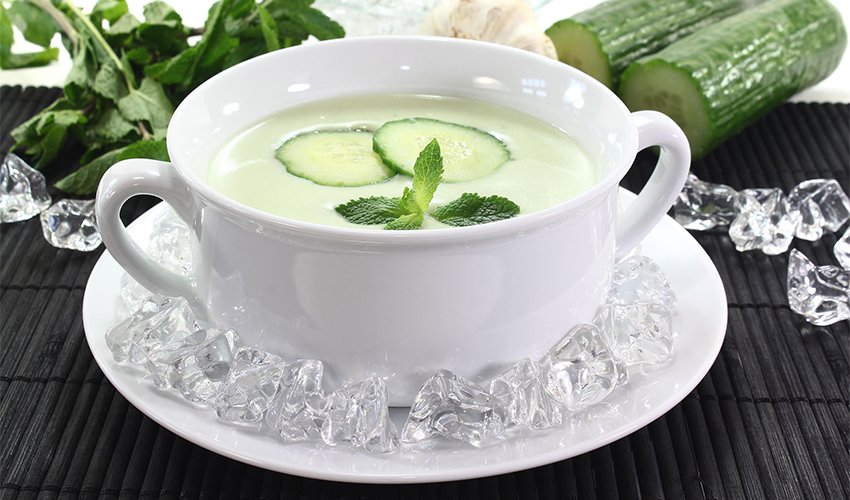 2. Cold cucumber soup with yogurt and dill
Enjoy all the refreshment of fresh cucumbers and dill combined with creamy yogurt in this unique summertime soup.
Ingredients:
2 large cucumbers (2 1/4 pounds), halved and seeds removed —1/2 cup finely diced, the rest coarsely chopped
1 1/2 cups plain Greek yogurt
3 tablespoons lemon juice
1 small shallot, chopped
1 garlic clove
1/3 cup dill
1/4 cup flat-leaf parsley leaves
2 tablespoons tarragon leaves
1/4 cup olive oil, plus some for drizzling
1 teaspoon white pepper
1/2 red onion, finely chopped
Instructions:
Mix the chopped cucumber with the yogurt, lemon juice, shallot, garlic, dill, parsley, tarragon and the 1/4 cup of olive oil in a blender.
Blend until smooth. Season with salt and white pepper. Then, cover and chill in the refrigerator for at least 8 hours.
Season the soup again just before serving.
Pour the soup into bowls. Top with finely diced cucumber, red onion and a drizzle of olive oil and serve.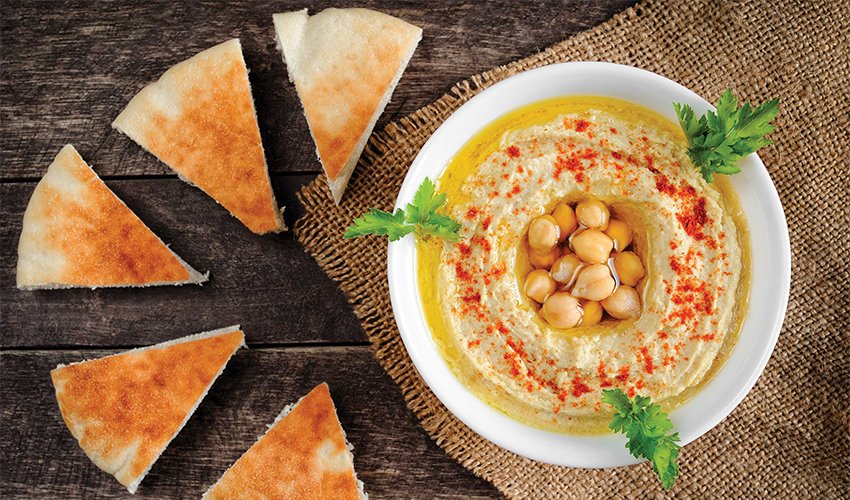 3. Vegetarian Pita Pouch
Ingredients:
1 pita
4 tablespoons hummus
1 cup romaine, shredded
1 cup cucumbers, sliced
1 cup cherry tomatoes, sliced
1/2 lemon, juiced
2 tablespoons olive oil
Salt and pepper to taste
Instructions:
Toast your pita, then open the pocket.
Evenly fill with hummus, romaine, cucumbers, tomatoes.
Enjoy with a side of lemon juice, olive oil, and salt and pepper to taste for dipping.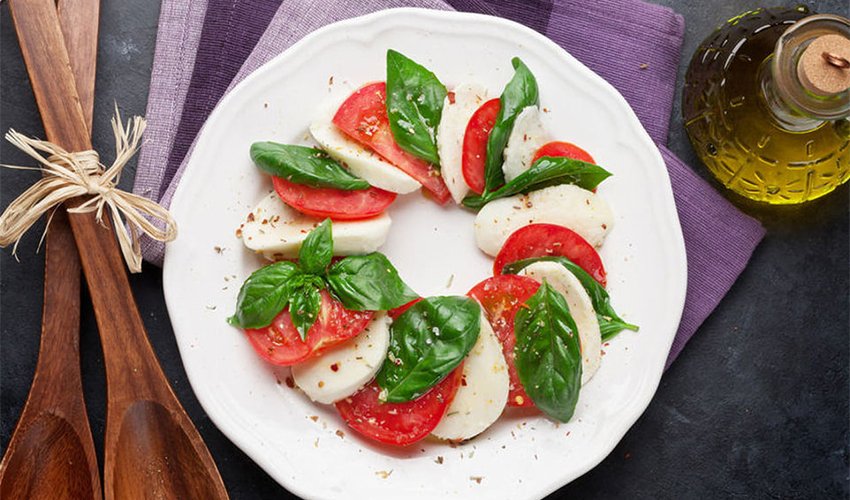 4. Ultimate Caprese Salad
Summer is the right time to find the best tomatoes and basil, so make the most of this opportunity by making a caprese salad that is sure to be a refreshing hit.
Ingredients:
1 pint mixed cherry tomatoes, halved
2 pounds medium or large tomatoes, sliced (preferably heirloom)
7 tablespoons virgin olive oil
8 ounces mozzarella, preferably buffalo, at room temperature, sliced or torn into pieces
Fresh ground black pepper, coarse
Small basil leaves
Toasted country bread (for serving)
Sponsored by Food to live
Instructions:
Toss cherry tomatoes with 1 tablespoon. oil in a small bowl; season with salt.
Arrange heirloom tomato slices in an overlapping row on a platter, then season generously with salt.
Arrange mozzarella between each heirloom tomato slice; lightly season mozzarella with salt.
Sprinkle cherry tomatoes over the salad
Drizzle with 6 tablespoon oil and season with pepper.
Let stand 30 minutes to let flavors combine.
Top salad with basil and add more salt and oil to taste.
Serve with bread for a filling touch.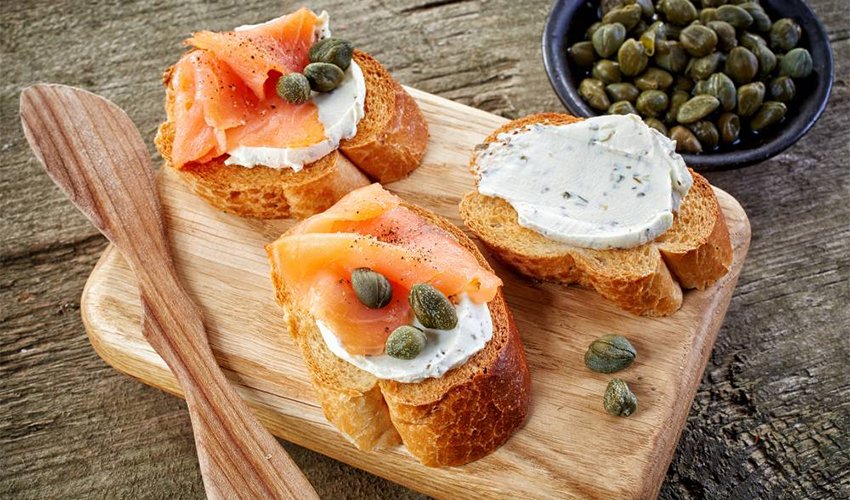 5. Smoked Salmon, Cream Cheese, Capers, and Dill
This is the easiest recipe. For sunny afternoons or cool summer nights, look no further than this simple recipe.
Ingredients:
Two slices of toast or a bagel
4 tablespoons of Cream Cheese
3 ounces of smoked salmon
2 sprigs of Dill
1 tablespoon of capers
Instructions:
Toast your bread or bagel in a toaster or on the stove.
Once the bread is warm, spread your cream cheese evenly onto the bread.
Next, add the smoked salmon and sprinkle the dill and capers on top.