September 15, 2017 · Written by Foodtolive Team
Tips on Raising a Vegan Child: 3 Healthy Ideas for School Lunches
Finding some delicious and healthy ideas for school lunches is imperative if you want your kids to eat well. Providing your children with balanced, nutritious, and tasty lunches will help you support their wellbeing.
3 Healthy Ideas for School Lunches That Kids Will Love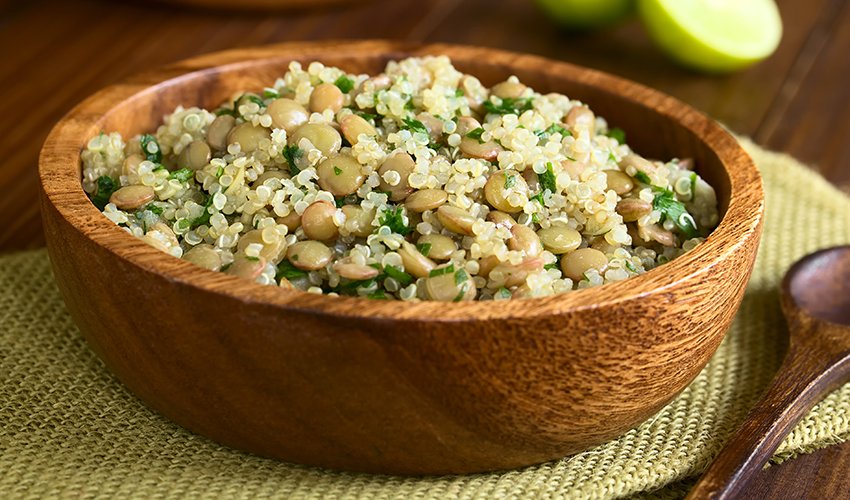 Salad with Lentils and Quinoa
Ingredients:
1 cup lentils
2 sweet potatoes (diced)
½ cup quinoa
2 bay leaves
½ teaspoon cinnamon
2 teaspoons cumin (ground)
1 teaspoon olive oil
4 cloves garlic (minced)
2 carrots (diced)
2 stalks celery (diced)
1 onion (diced)
1 green pepper (diced)
Juice of ½ lemon
¼ cup basil leaves (sliced)
Salt and pepper to taste
Instructions:
Soak lentils in water with a teaspoon of salt for 30 minutes.
Toss sweet potatoes in cinnamon and toast them in an oven (375F) for 20 minutes.
Drain and wash lentils before cooking them in 2 glasses of water with bay leaves. Remove from heat and drain when lentils become soft but still retain their shape.
Roast quinoa in a skillet for 2-3 minutes. Then, add 1 cup of water and bring to a boil. Let simmer for 15 minutes stirring occasionally.
Heat up olive oil and cook all veggies (except peppers) in it for 8 minutes(add a pinch of salt).
Add garlic and spices to the veggies and saute for 1-2 minutes more.
Add green peppers and saute for 2-3 minutes more.
Combine all ingredients and season with lemon juice.
This is one of the more complex healthy ideas for school lunches. However, this salad is extremely nutritious and will definitely ensure your kid gets all vitamins and minerals they need.
Sponsored by Food to live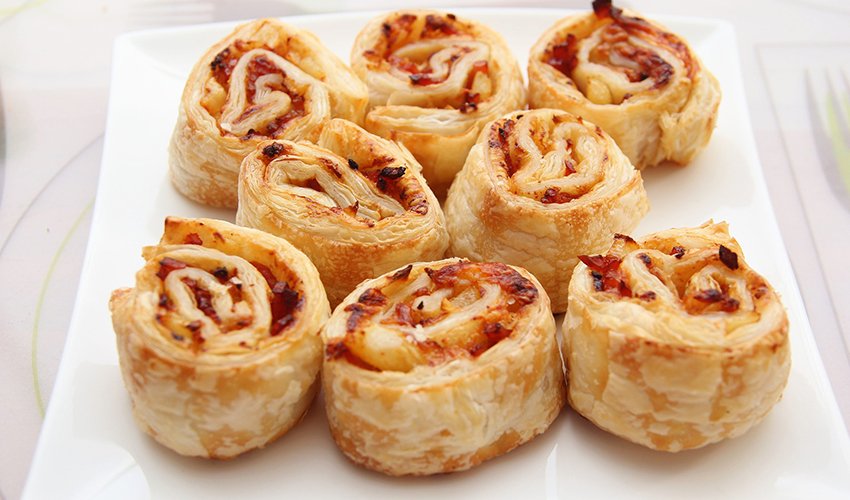 Nutritious Vegan Pizza Rolls
Ingredients for the dough:
2 ¼ teaspoon dry yeast
4-5 cups all-purpose flour
1 ½ cups water (warm)
1 teaspoon sugar
2 tablespoons olive oil
2 teaspoons salt
Ingredients for the marinara:
8 cloves garlic (diced finely)
1 can of tomatoes (28 oz.)
1 tablespoon olive oil
Handful of fresh basil
1 teaspoon red pepper
Salt to taste
Instructions for the marinara:
Crush tomatoes with your hands.
Heat up olive oil in a skillet and add garlic. When it gets golden, add spices.
Add tomatoes and stir. Cook for 15 minutes at low heat.
Instructions for the dough:
Whisk together sugar, yeast, and water and leave for 5 minutes.
Stir in flour before adding olive oil and salt.
Knead the dough and leave to rise for an hour.
Knead the dough again and roll it out in a rectangle. Spread the sauce on it and roll it up carefully to make a cylinder. Cut it into small pieces.
Place your rolls onto an oiled baking sheet and leave to rise for 30 minutes.
Bake in a pre-heated oven at 375F for about 35 minutes.
This is one of the healthy ideas for school lunches that all kids are sure to enjoy, because everyone loves pizza. You can enhance the taste adding some pesto sauce from these recipes.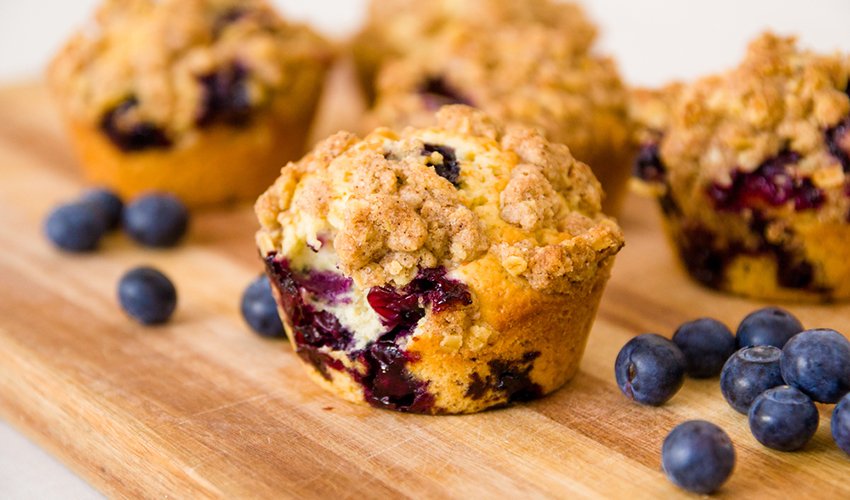 Blueberry Bites
Ingredients:
1 cup blueberry jam
¼ cup maple syrup
1 ¼ cup coconut flour
¼ cup almond milk
¼ teaspoon salt
Instructions:
Pulse all ingredients in a blender.
Form balls with your hands and let them sit for 30 minutes before eating.
Get more healthy ideas for school lunches desserts here.