March 14, 2022 · Written by Foodtolive Team
Thai-Style Pineapple Fried Rice
A quick and easy vegetarian weeknight dinner that's so much cheaper, tastier and healthier than take-out!
Prep Time: 15 min | Cook Time: 10 min | Total Time: 25 min | Servings: 4
Calories: 349 | Total Fat: 17.4g | Fiber: 3.3g | Sugar: 7.1g | Protein: 10.1g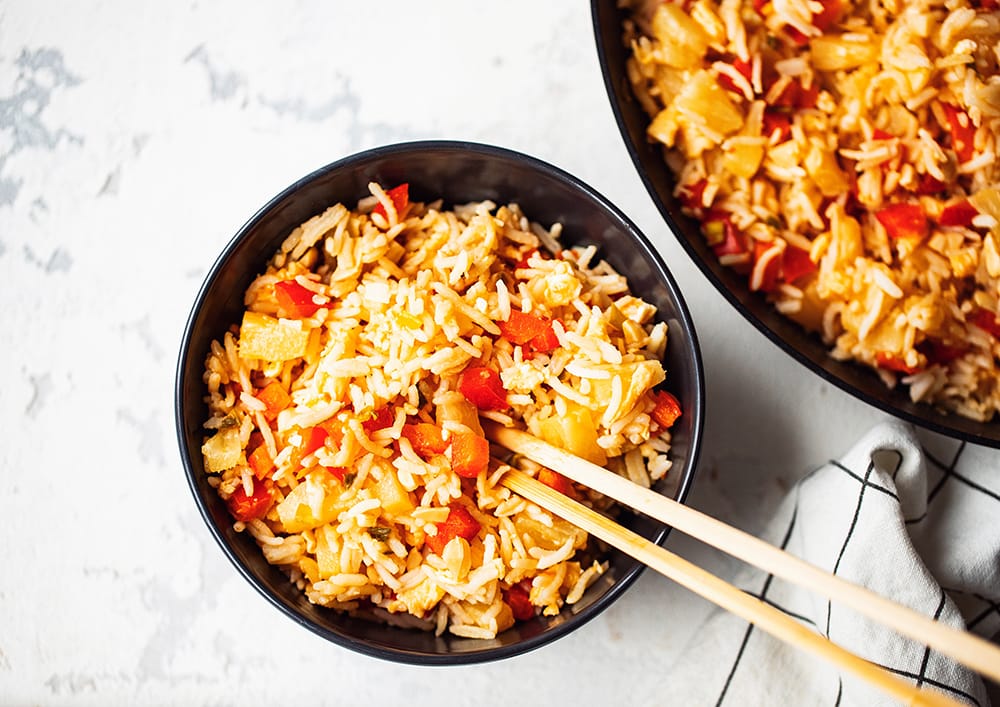 INGREDIENTS:
2 eggs, beaten with a dash of salt
1 ½ cups fresh or canned pineapple chunks
1 large red bell pepper, diced
¾ cup chopped green onions
2 cloves garlic, minced
½ cup raw cashews, chopped
2 cups cooked and chilled long grain white rice*
1 tbsp reduced-sodium tamari or soy sauce
1 to 2 tsp chili garlic sauce or sriracha
1 small lemon, halved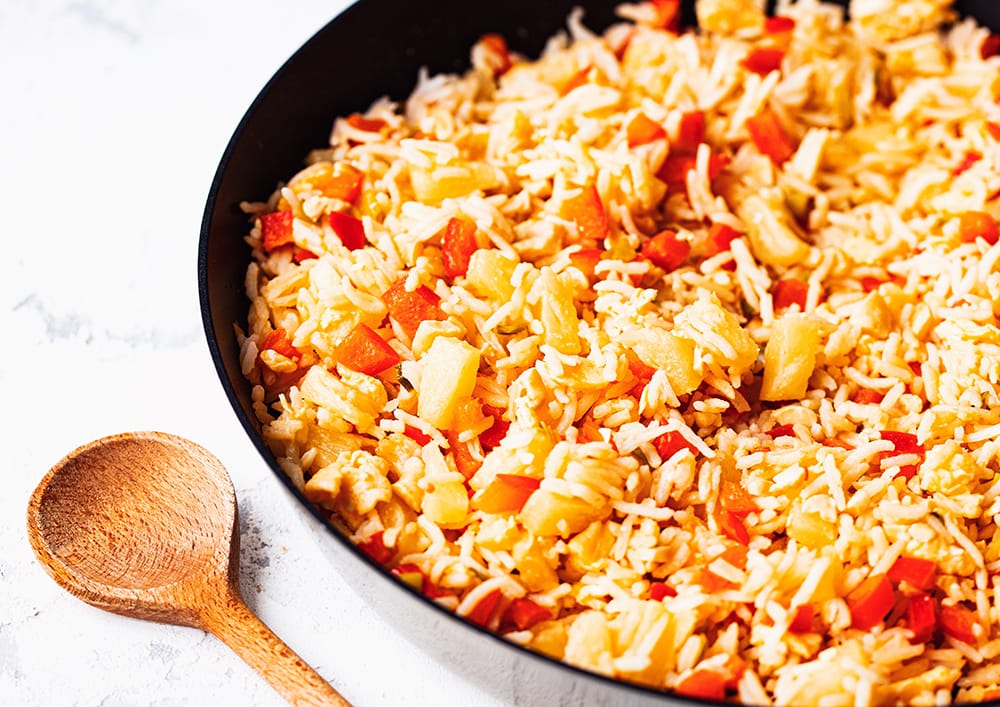 INSTRUCTIONS:
Heat a large wok, cast iron skillet or non-stick frying pan over medium-high heat. Add 1 tsp coconut oil.
Pour in the eggs and cook, stirring frequently, until the eggs are scrambled and lightly set, about 30 seconds to 1 minute. Transfer the eggs to the empty bowl.
Add 1 tbsp coconut oil to the pan and add the pineapple and red pepper. Cook, stirring constantly, about 3 to 5 minutes.
Then add the green onion and garlic. Cook until fragrant while stirring constantly, about 30 seconds. Transfer the contents of the pan to your bowl of eggs.
Reduce the heat to medium and add the remaining 2 tsp coconut oil to the pan. Pour in the cashews and cook until fragrant, stirring constantly, about 30 seconds. Add the rice to the pan and stir to combine. Cook until the rice is hot, stirring occasionally, about 3 minutes.
Pour the contents of the bowl back into the pan and stir to combine, breaking up the scrambled eggs with your spoon. Cook until the contents are warmed through, then remove the pan from heat.
Add the tamari and chili garlic sauce, to taste.
Squeeze the juice of ½ lemon over the dish and stir to combine.
Serve and enjoy!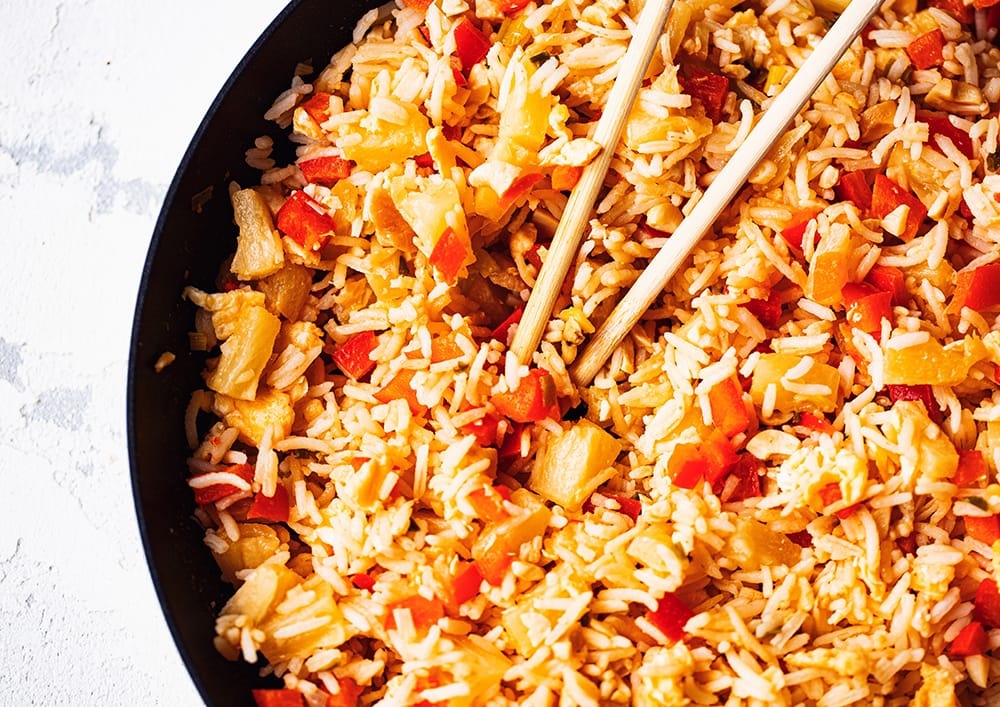 NOTES:
Cooking instruction for long grain white rice:
Rinse and drain rice.
Use standard long grain rice water ratio which is 1:1½.
Bring rice to a boil and cover with a lid.
Reduce heat to low and simmer for 15-20 mins.
Remove the pot from heat and let rice sit covered for 5-10 mins