January 18, 2019 · Written by Foodtolive Team
Simple Vegan Pesto
Prep Time: 5 minutes | Cook Time: 5 minutes | Total Time: 10 minutes | Servings: 6
INGREDIENTS:
3 cups basil
juice of a half medium lemon
1/3 cup pistachios
2 large garlic cloves peeled and roughly chopped
3/4 tsp kosher salt
1/4 c extra virgin olive oil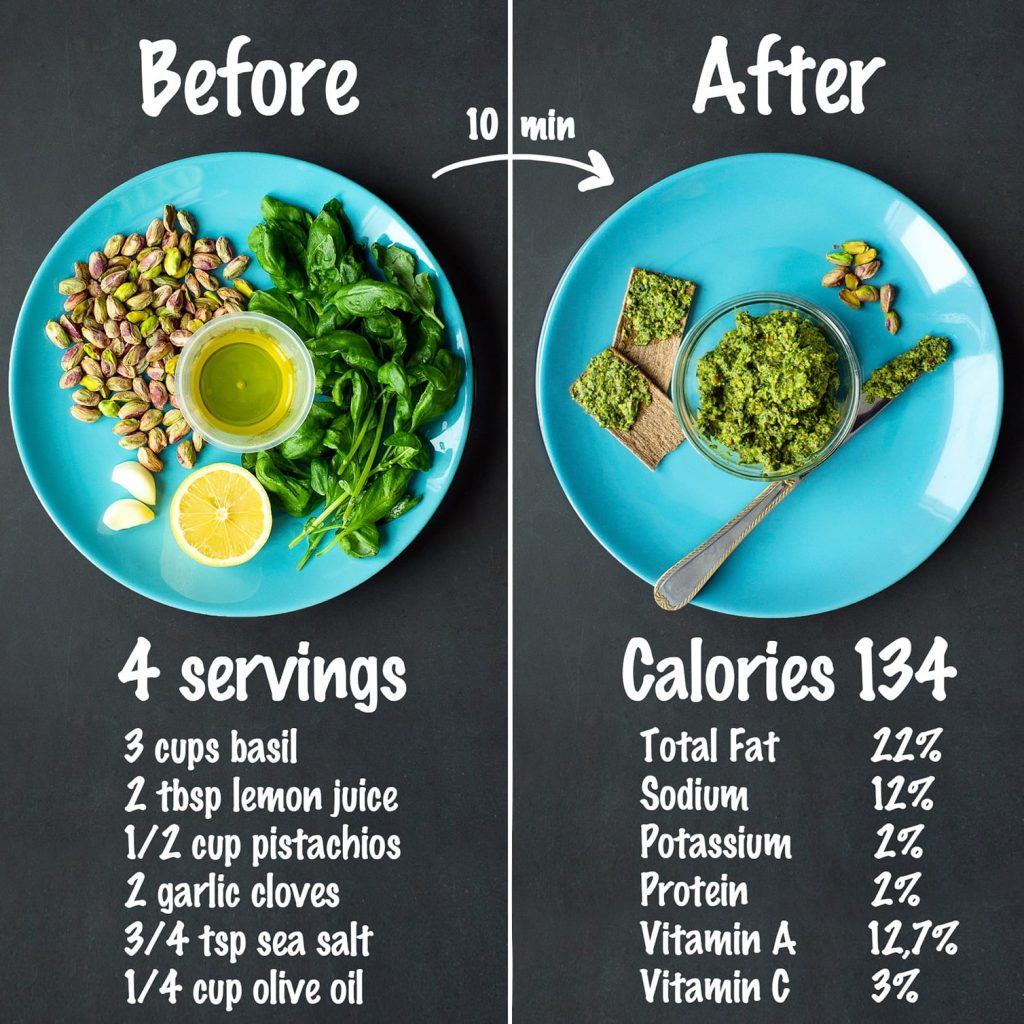 INSTRUCTIONS:
In a food processor, combine all ingredients except the olive oil. Pulse until evenly chopped.
Slowly add in the olive oil through the top of the processor. Pulse until evenly combined, but not completely smooth.