September 20, 2019 · Written by Foodtolive Team
Red Quinoa Pilaf with Spinach and Corn
This quinoa and spinach pilaf makes a great everyday dish.
Prep time: 5 min | Cook time: 30 min | Total time: 35 min | Servings: 4
INGREDIENTS:
1 cup red quinoa
3 cups prepared vegetable broth or 3 cups water
8 oz of spinach
2 tbsp olive oil
4 to 6 cloves garlic, minced
15 oz of canned corn
1 red bell pepper
2 tbsp lemon juice, or more, to taste
1 tsp sweet paprika
½ tsp dried rosemary
Salt and freshly ground pepper to taste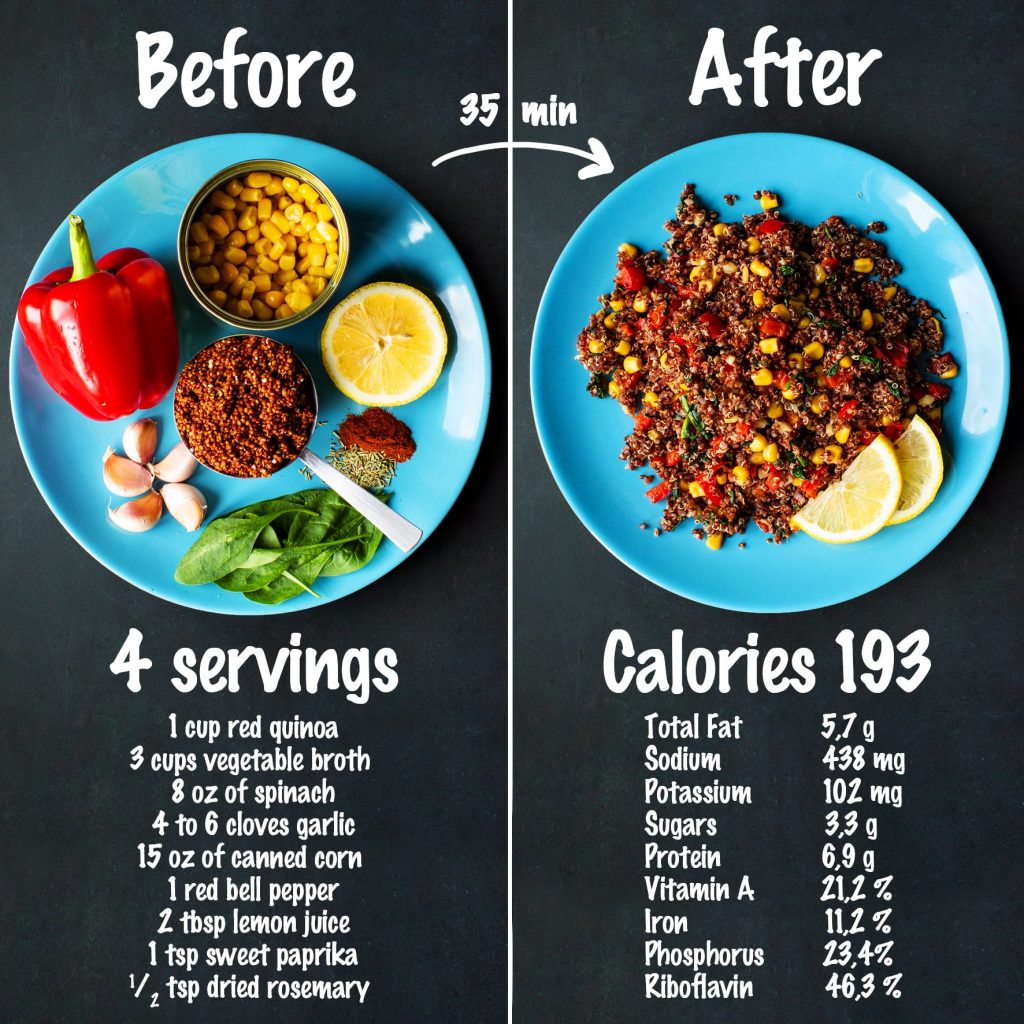 INSTRUCTIONS
Combine the quinoa with 3 cups broth in a medium saucepan. Bring to a rapid simmer, then cover and simmer gently until the broth is absorbed, about 15 minutes.
Meanwhile, heat the oil in a large skillet or stir-fry pan. Add the garlic and sauté over low heat until golden.
Add the bell pepper and stir together about 2 to 3 minutes.
Add the remaining ingredients, including cooked quinoa and stir frequently for 5 to 10 minutes longer. Transfer to a serving container and serve at once, sprinkled with lemon juice or cover until needed.