November 16, 2019 · Written by Foodtolive Team
Pumpkin Spice Matcha Latte
This Pumpkin Spice Matcha Latte is very seasonal and also gives you a delightful boost of energy! It's easy to make and so frothy since it's made in a blender!
Prep Time: 10 min | Cook Time: 5 min | Total time: 15 min | Servings: 2
INGREDIENTS:
1 tsp pumpkin pie spice
1 cup hot water (not boiling)
1 cup almond milk (warm)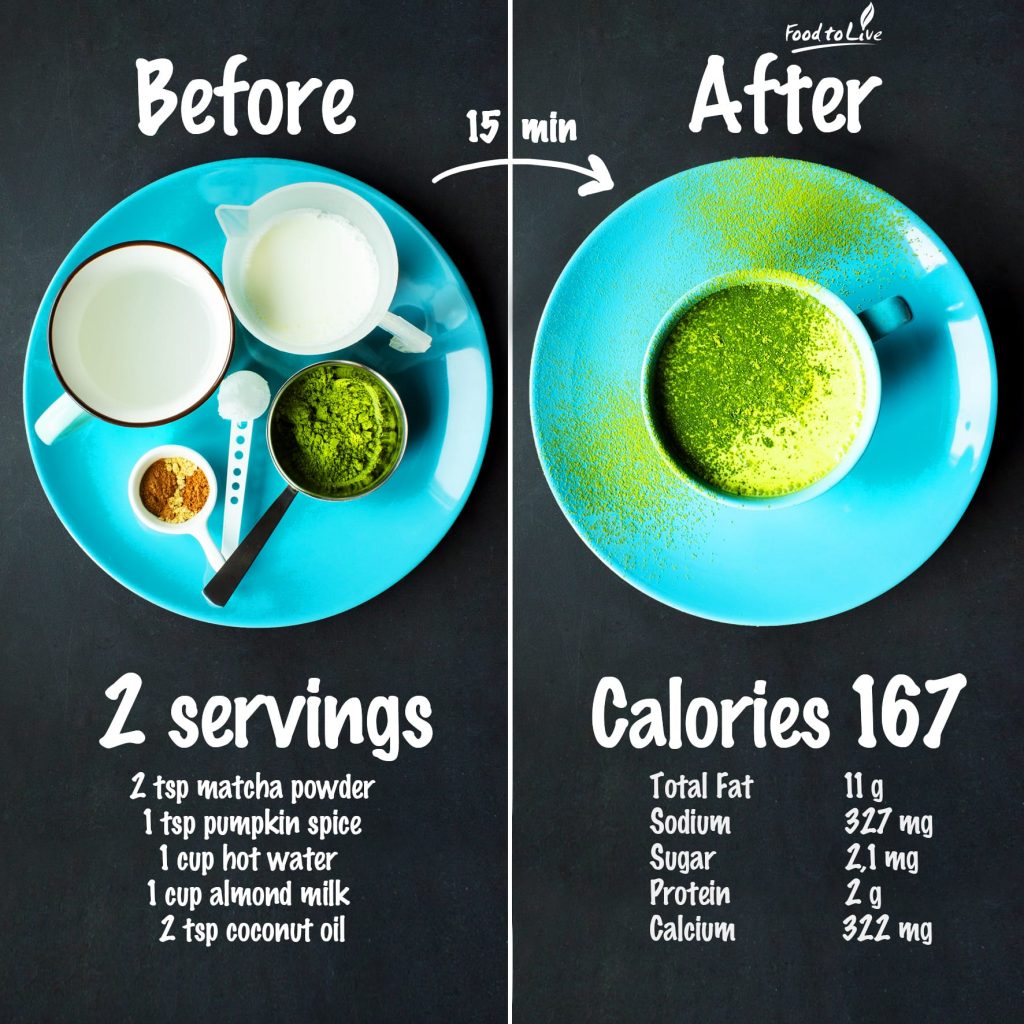 INSTRUCTIONS:
In a blender, add all the ingredients together and blend for 45 seconds to a minute.
Top with extra matcha or extra pumpkin spice and enjoy!
NOTES:
If your matcha latte cools down in the blender, you can always add more hot water on top of it if you'd like it very hot.
If you want to sweeten your latte, add a little maple or agave syrup.
It's important not to use boiling water as this can kill the flavor of the tea