January 27, 2020 · Written by Foodtolive Team
Pinto Beans Chili
This flavorful recipe tastes amazing. It is simple and easy to prepare and delicious served with rice, fries, cornbread or toasts.
Prep Time: 10 min (+8 hours for soaking) | Cook Time: 30 min | Total Time: 40 min | Servings: 4
INGREDIENTS:
1 tbsp olive oil
1 medium onion, chopped
2 cloves garlic, minced
1 red bell pepper, chopped
1 stalk celery, chopped
1/2 tsp Italian seasoning
3 medium tomatoes, chopped
2 cups cooked organic pinto beans
1 cup vegetable broth
1/2 tsp cumin seeds
1/2 tsp smoked paprika
3/4 tsp sea salt
1 tsp chili powder
Green onion for serving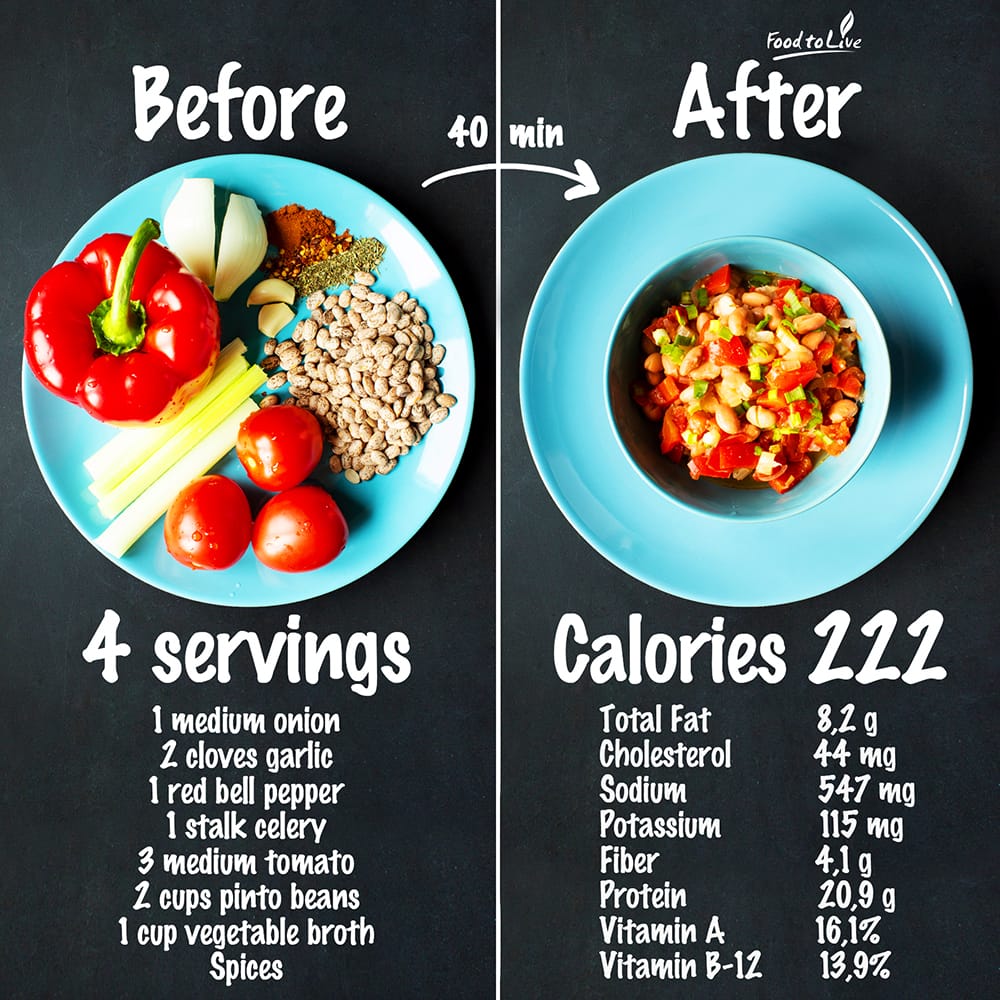 INSTRUCTIONS:
Heat oil in a medium pot over medium heat. Add onion and cook until soft, about 2 minutes.
Add garlic, bell pepper, and celery and cook for 2 more minutes stirring.
Add Italian seasoning, tomatoes, pinto beans, vegetable broth, cumin, smoked paprika, salt, and chili.
Cover pot and bring to a boil. Reduce to a simmer and cook for 20-25 minutes or until chili is at your desired thickness.
Garnish with green onion.