February 08, 2019 · Written by Foodtolive Team
Pecan Pear Green Salad
This light and crisp winter salad is full of seasonal fruits and nuts like pears, cranberries, and pecans and topped with a homemade vinaigrette.
Prep Time: 5 mins | Cook Time: 5 mins | Total Time: 10 mins | Servings: 6
INGREDIENTS:
VINAIGRETTE:
1 tbsp Dijon Mustard
2 tbsp Olive Oil
1 tbsp lemon juice
1/4 tsp Salt
1/4 tsp Black Pepper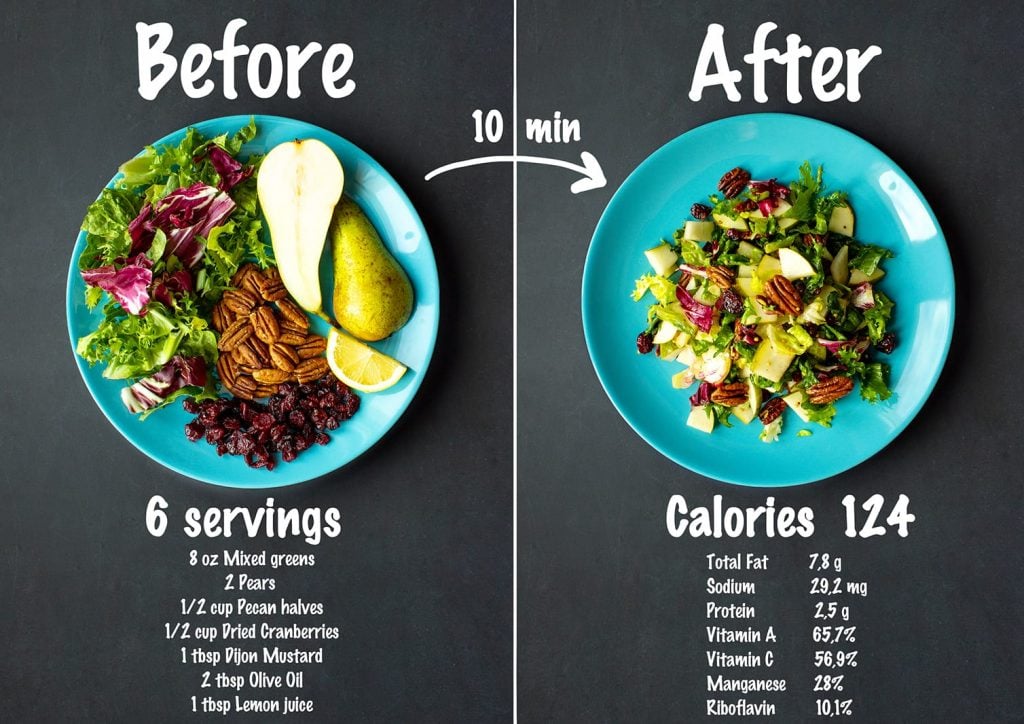 INSTRUCTIONS:
In a large bowl add greens, pears, dried cranberries, and pecans.
In a small bowl whisk together the vinaigrette ingredients.
Pour vinaigrette over salad and toss.