April 20, 2018 · Written by Foodtolive Team
Pearl Barley with Roasted Vegetables
Pearl barley and roasted veggies come together in this tasty dish, great for a filling lunch or dinner. Enjoy the flavors!
Prep Time 30 minutes | Cook Time 40 minutes | Total Time 1 hour 10 minutes | 4 Servings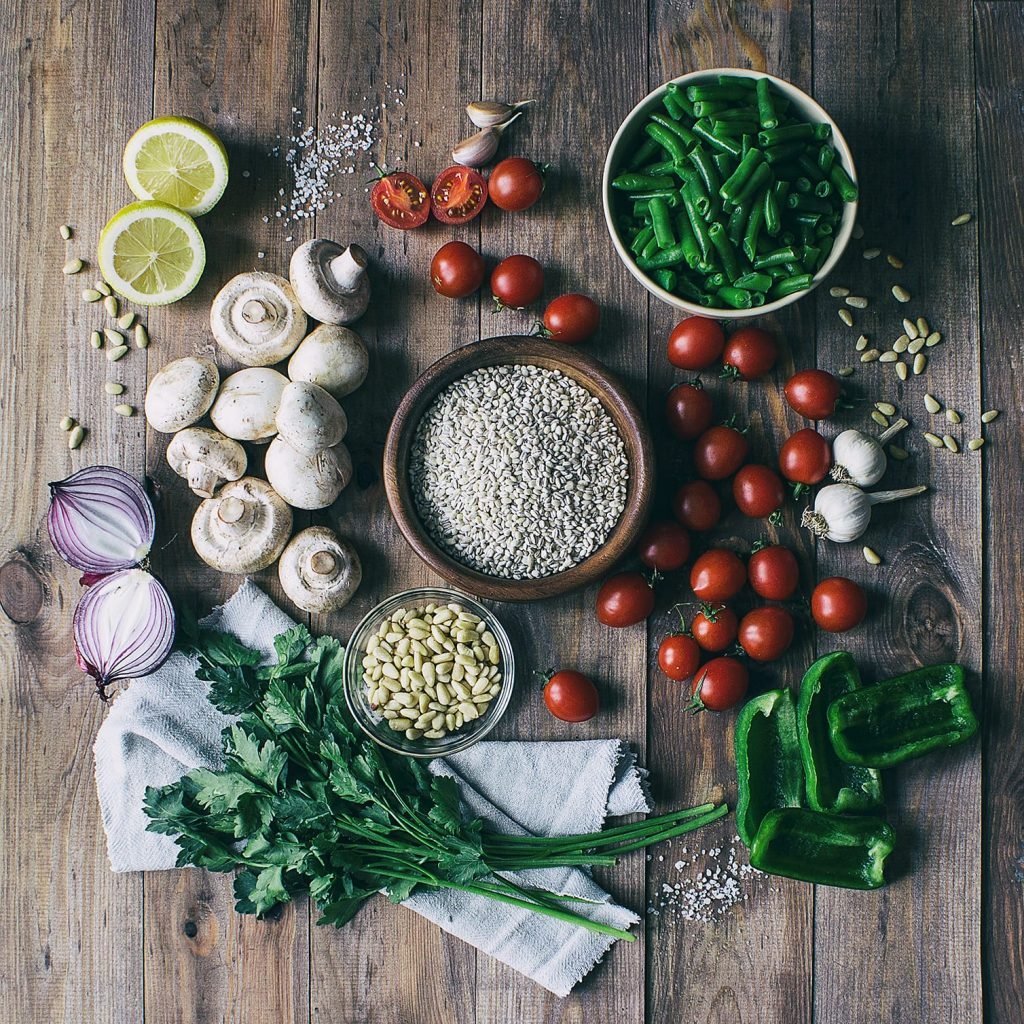 INGREDIENTS:
1 1/2 cups crimini mushrooms, sliced
1 red yellow, green or orange bell pepper, diced
1 lb green beans (sub zucchini or eggplant when in season)
12 oz cherry tomatoes, cut in halves
2 tsp garlic, minced
1/2 red onion, chopped
3 tbsp extra virgin olive oil, divided
1/2 tsp sea salt
1/2 tsp black pepper, freshly ground
1 cup pearl barley
1 1/2 cup water
1 tbsp lemon juice
Chopped fresh parsley
Pine nuts, toasted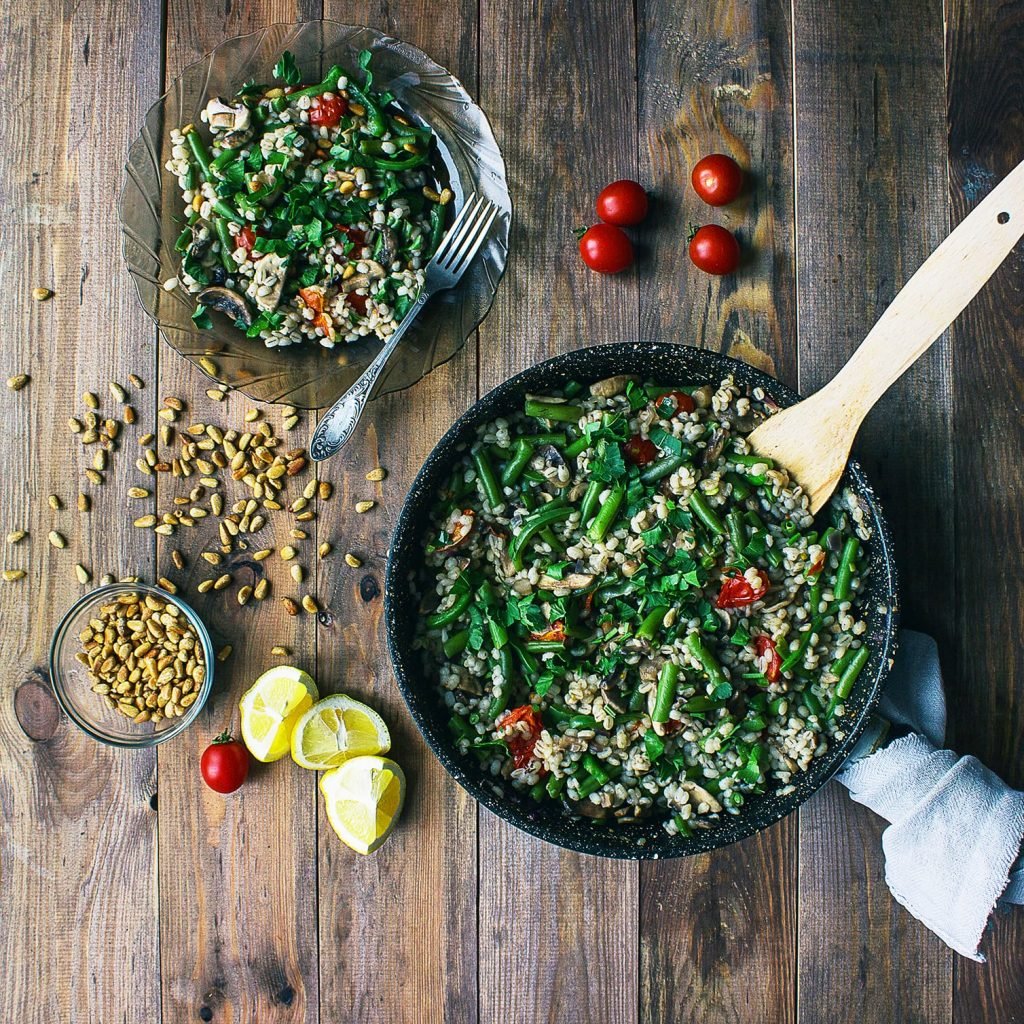 INSTRUCTIONS:
Preheat oven to 350F and toast pine nuts for 6-7 min, or until toasty and fragrant. Set aside to cool.
Soak pearl barley in boiling water for 1 hour.
Add pearl barley and water to a saucepan and bring to a boil over high heat. Once boiling, reduce heat, cover, and simmer until all liquid is absorbed and pearl barley is fluffy – about 30 min.
Pour olive oil into a large frying pan. Add finely chopped garlic and red onion. Sauté for a few min.
Add mushrooms, green beans, bell pepper, and cherry tomatoes, salt and pepper. Stew for about 10 min.
Add to the vegetable pearl barley and mix well.
Garnish with lemon juice, pine nuts, and fresh parsley. Serve immediately. Enjoy!
This recipe inspired by Tesco Real Food
Video Recipe