September 08, 2019 · Written by Foodtolive Team
One-Pot Coconut Mung Bean Stew
Made with creamy coconut milk, this healthy mung bean stew is simple to make and packed full of comforting flavor.
Prep time: 15 min (+ soaking time 8 hours) | Cook time: 20 min | Total time: 35 min | Servings: 4
INGREDIENTS:
1 tablespoon coconut oil
1 onion, finely chopped
3 garlic, minced
2 carrots, finely chopped
2-inches fresh ginger, minced
2 jalapeños, cored and finely chopped
1/2 teaspoon salt
1 cup dried mung beans, soaked overnight
1 cup vegetable broth
1 13.5oz canned coconut milk
1/4 cup chopped fresh cilantro
juice of 1 lime or lemon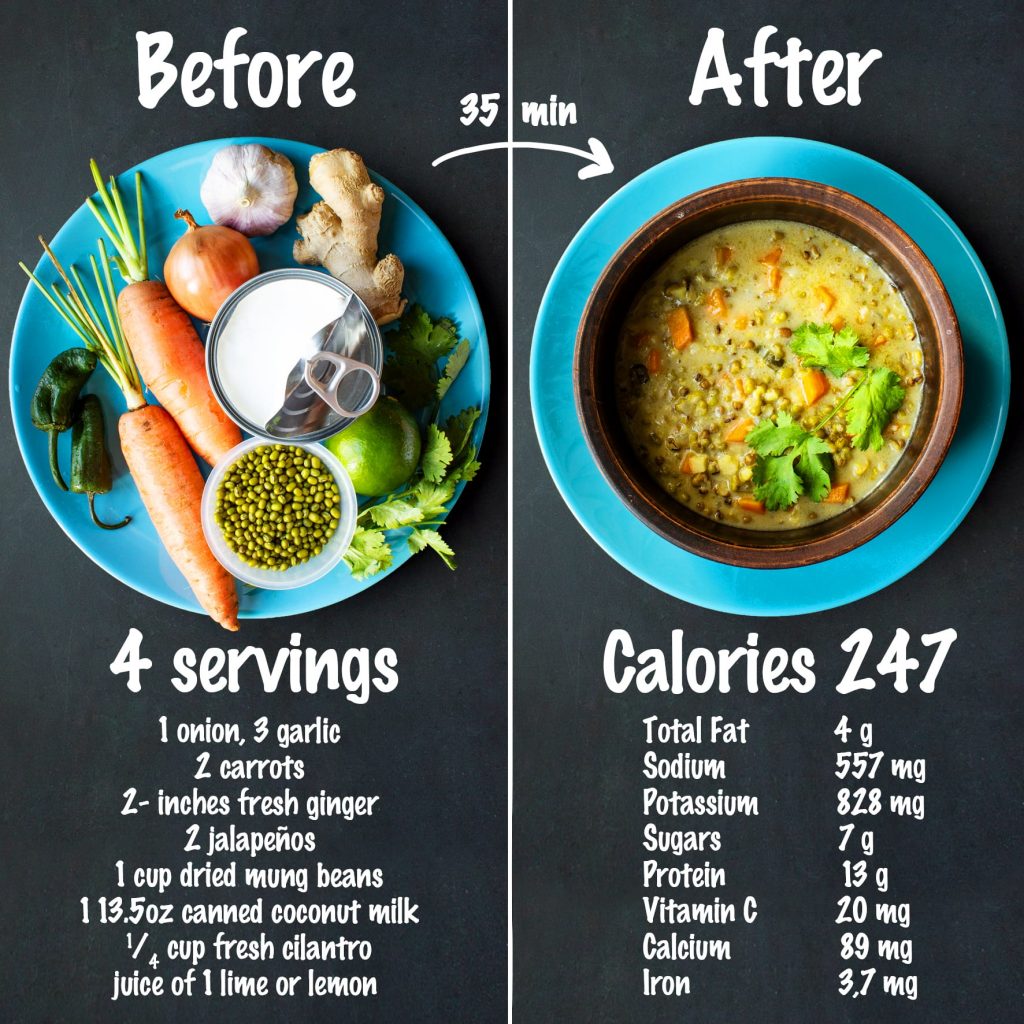 INSTRUCTIONS:
In a large pot, warm the oil over medium heat. Add the onion, garlic, carrots, ginger, jalapeño and salt. Stir to combine and cook for about 5 minutes, until onion is soft.
To the pot, add the soaked mung beans (after straining them). Pour in the coconut milk and vegetable broth then bring to a boil. Cook for 15-20 minutes, until mung beans are softened. Squeeze lime juice over top. Serve warm with cilantro and/or rice and enjoy!