April 05, 2019 · Written by Foodtolive Team
Oatmeal Raisin Cookies
Super soft oatmeal raisin cookies made with no eggs, flour or butter. These healthy cookies taste just like the original recipe, without all the bad stuff!
Prep Time: 5 minutes | Cook Time: 10 minutes | Total Time: 15 minutes | Servings: 12 cookies
INGREDIENTS:
2 1/2 cups rolled oats
1 cup mashed banana (about 2 large banana)
1/4 cup coconut oil melted
1/2 cup raisins
3 tbsp water
1 tsp ground cinnamon (optional)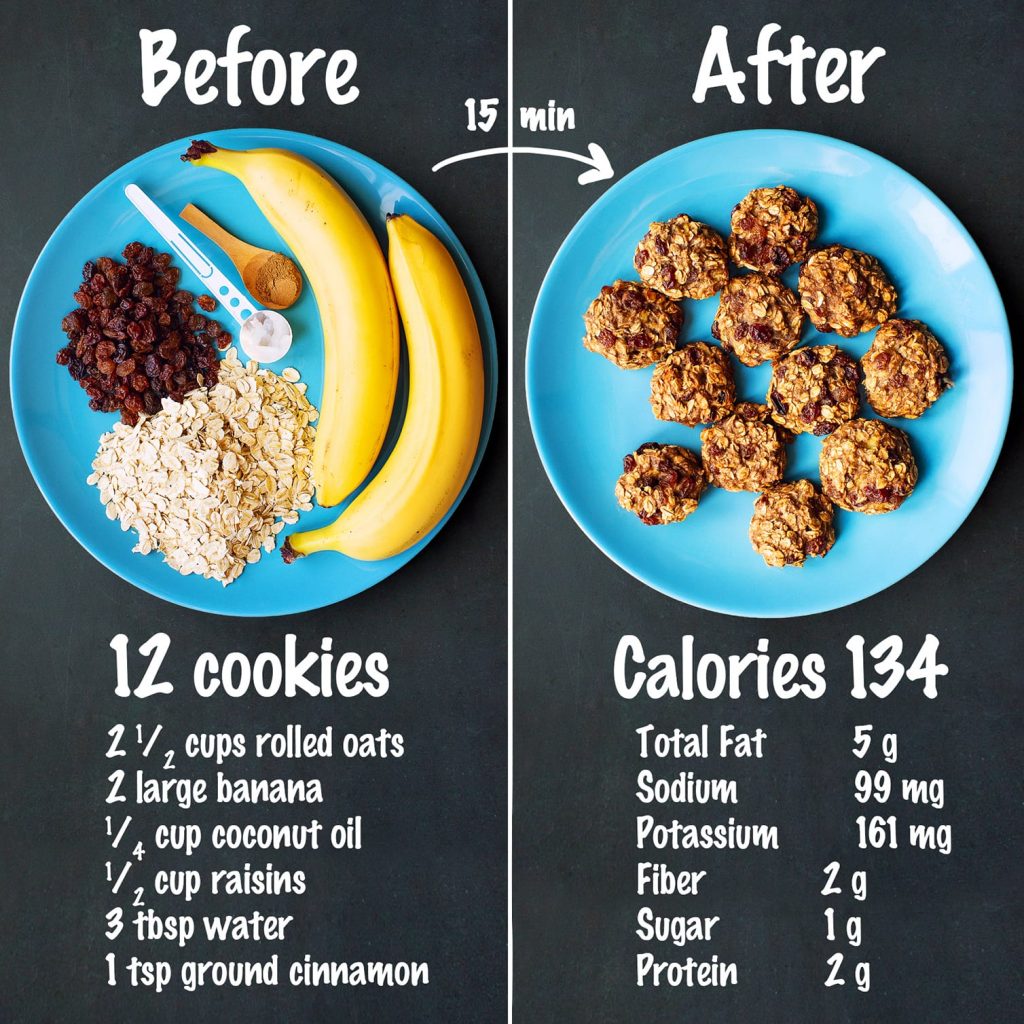 INSTRUCTIONS:
Preheat oven to 350F.
Line a large baking sheet with parchment paper.
Melt coconut oil in a small saucepan over low heat. Turn off the heat as soon as it has finished melting.
Turn 1 cup rolled oats into oat flour using a food processor.
Place all of the ingredients in a large mixing bowl and stir gently.
Scoop up about 1/4 cup cookie dough per cookie and roll into balls. Press the balls gently into the baking sheet using a fork.
Bake for 10-12 minutes at 350F.