August 03, 2020 · Written by Foodtolive Team
Mini Pancakes Cereal with Millet Flour
Mini pancake cereal will be your favorite weekend breakfast! See how to make tiny breakfast pancakes with 4 ingredients and less than 15 min!
Prep Time: 5 min | Cook Time: 10 min | Total Time: 15 min | Servings: 2
INGREDIENTS: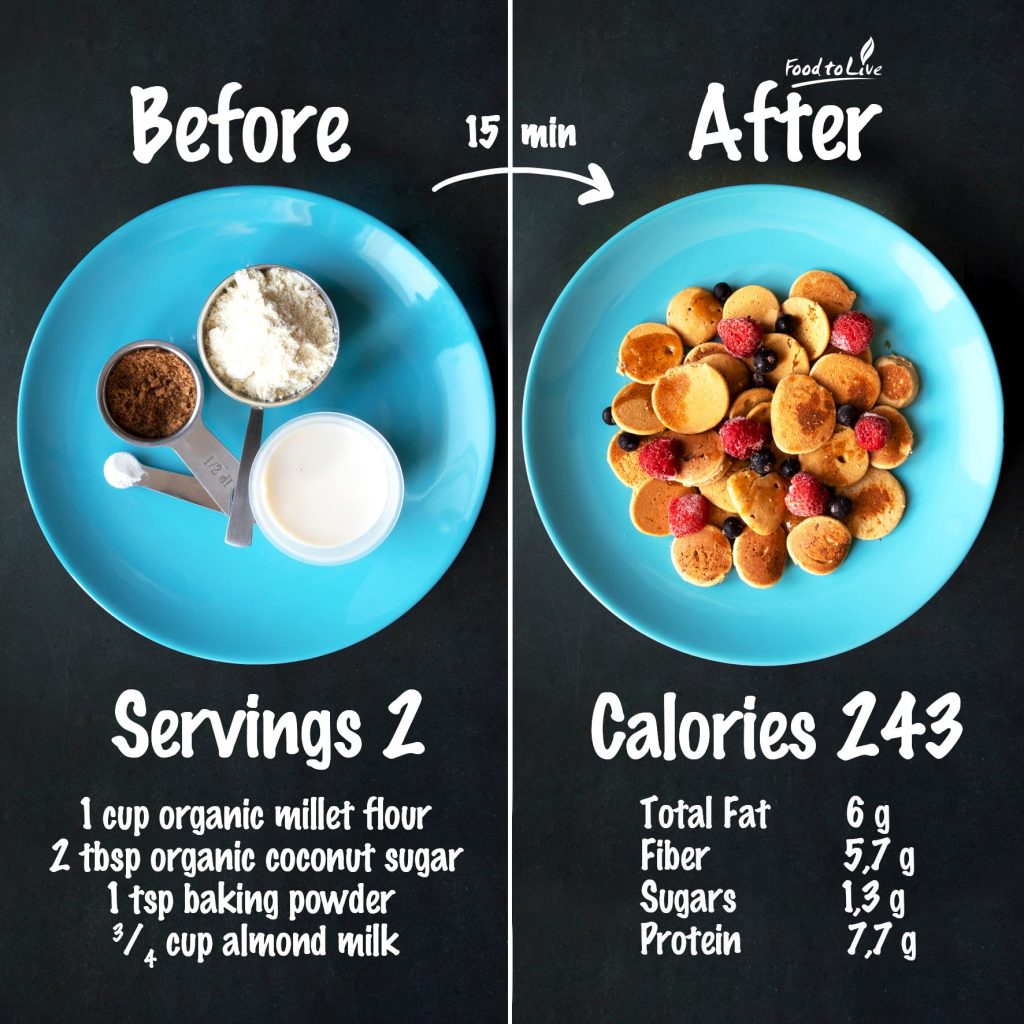 INSTRUCTIONS:
Add all ingredients into a mixing bowl.
Stir to combine.
Heat a large non-stick pan or skillet over medium heat.
Transfer the pancake batter into a piping bag or squeeze bottle. Twist tightly so the batter stays put. Cut off the tip of the piping bag.
Pipe small, coin-sized circles of pancake batter onto the hot pan.
Let the mini pancakes bake for 1 to 2 minutes, or until the top is set and bubbles form. Then flip the pancakes and cook for 20 to 30 seconds. Don't bake the pancakes longer than that or they will dry out. Repeat with the reaming batter.
Serve immediately with maple syrup and your favorite berries.