July 26, 2019 · Written by Foodtolive Team
Macadamia Ice Cream
This creamy, easy ice cream has buttery macadamia nut flavor and there are chunks of chopped nuts in each bite.
Prep Time: 5 min | Cook Time: 5 min | Total Time: 10 min (+ 4-6 hours for freezing) | Servings: 6
INGREDIENTS:
4 bananas
1 cup of coconut milk
1 cup heavy cream
1 cup roasted unsalted macadamia nuts
1/2 cup chocolate chips + some extra for topping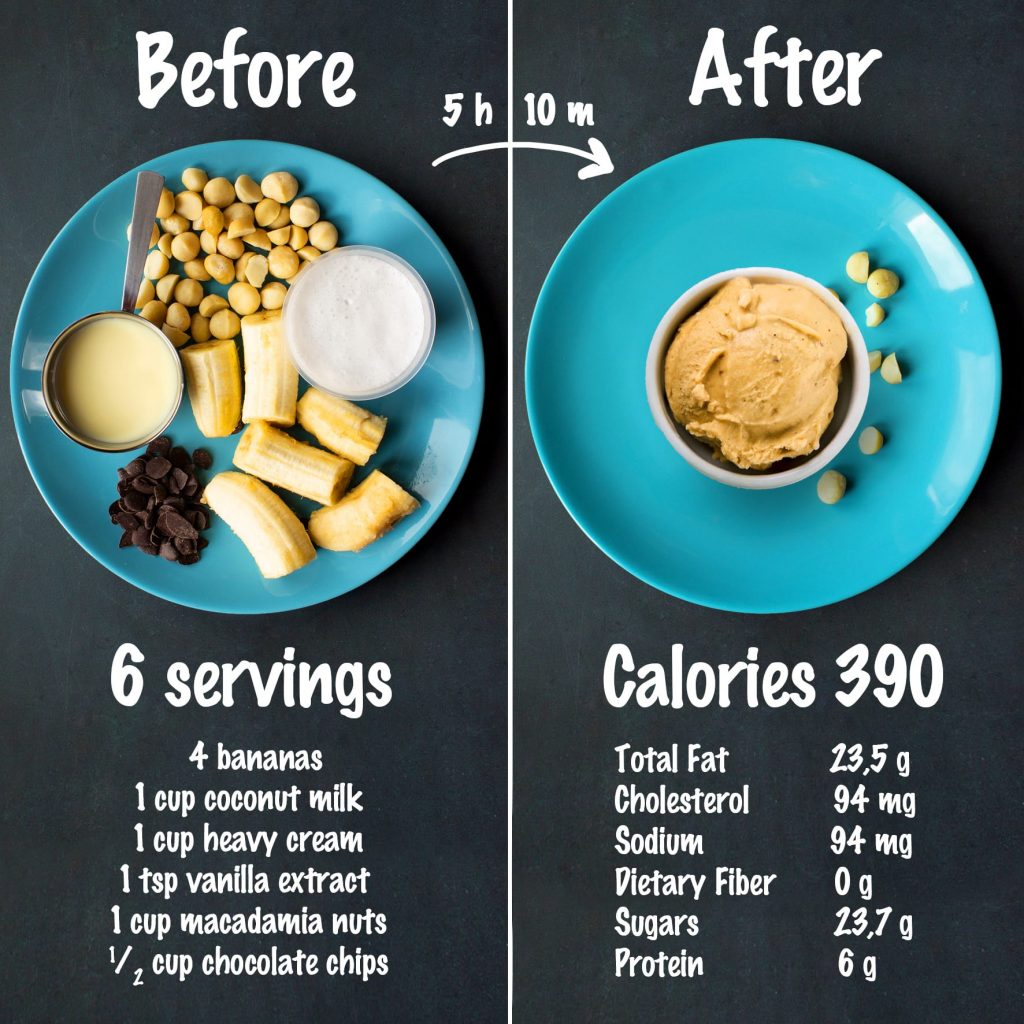 INSTRUCTIONS:
Place bananas, heavy cream, and coconut milk in a blender and blend until smooth. Stir in roasted chopped macadamia nuts and chocolate chips.
Pour into a freezer-safe container and freeze until solid.
Scoop into bowls, and top with more chocolate chips, enjoy!