May 24, 2021 · Written by Foodtolive Team
Homemade Rice Noodles
No special equipment needed for this easy Homemade Rice Noodles recipe that is made with just six basic ingredients. It's not only fun and easy to make in your own kitchen, but nothing compares to the amazing taste and texture of fresh homemade pasta.
Prep Time: 25 min | Cook Time:  5 min | Total Time:  30 min | Servings: 4
INGREDIENTS: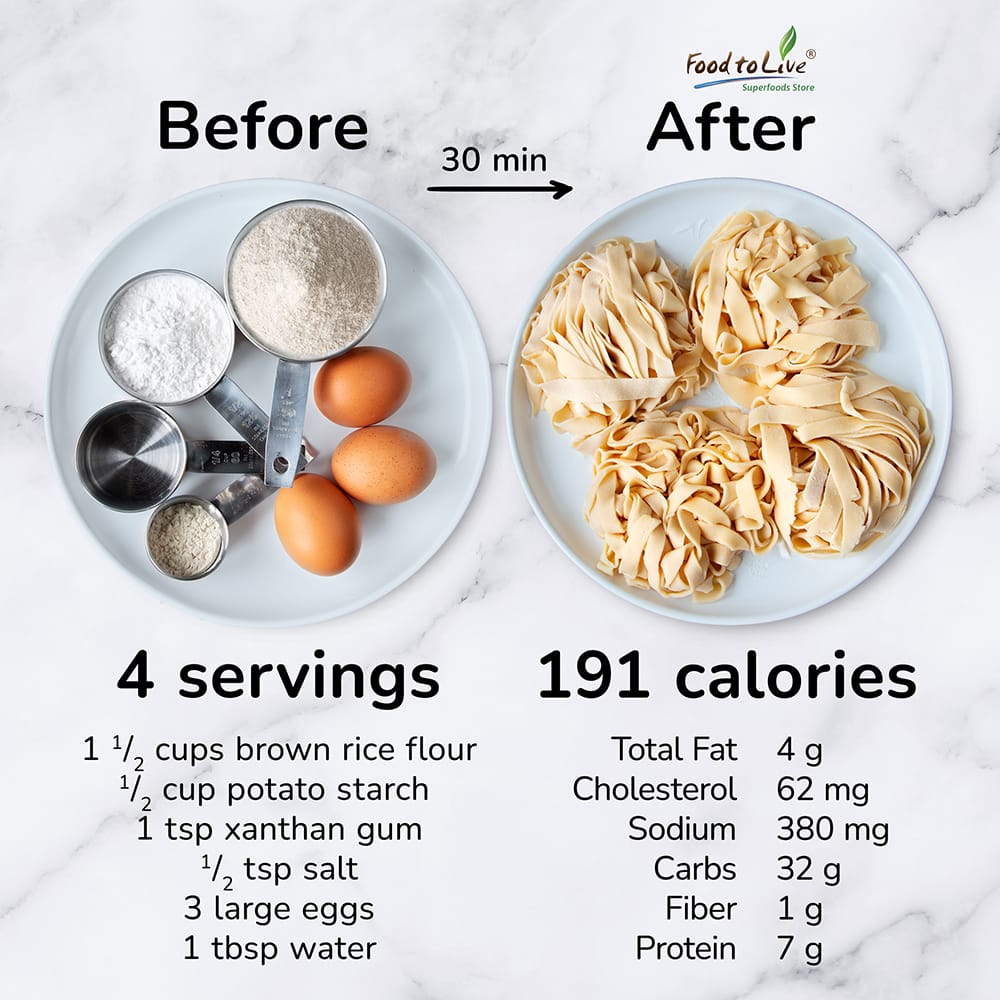 INSTRUCTIONS:
In a large bowl, whisk together brown rice flour, potato starch, xanthan gum, and salt. Add eggs and water. Switch to a wooden spoon and stir until a dough forms.
Generously dust your counter with brown rice flour. Turn dough out onto the counter (it will be crumbly) and knead a few times until fairly smooth. Cover ball and let rest 15 min.
Divide dough into four equal pieces and work with 1 piece at a time, keeping the rest covered.
On a lightly floured board, roll out the dough as thin as possible and slice the desired width (use a pizza cutter or sharp knife to slice the dough into strips).
To cook immediately, add the noodles to boiling salted water and cook for 5 min until tender. Drain and serve immediately.
To refrigerate, let the noodles dry for 1-2 hours so they won't stick together, then transfer to a ziplock bag or airtight container. They will keep in the fridge for up to 4 days, or in the freezer for up to 3 months.