October 16, 2018 · Written by Foodtolive Team
Healthy Vegan School Lunches that Your Kids Will Love
One of the challenges that parents face when it comes to raising kids is how to get them to eat healthy foods. Kids are prone to eating foods that are good to the taste but high in sugar content and overly processed that lacks nutritional value.
This has been a problem throughout the year but at back to school time, it gets a little more stressful as parents' attempts to pack their kids with healthy lunches they can actually eat which can give them the extra energy come school days and will not be traded off for sugary snacks. Several parents have kids who just want to eat more of chicken nuggets, macaroni, and cheese or pasta and definitely shun away from eating vegetables.
So, if you are stuck in just making peanut butter and jelly for your kid's lunch, these healthy vegan lunches will send off your kids to school armed with the nutrition they will need to sustain their busy day enjoying and learning at the same time. It's easy to prepare in less time and so good to the taste.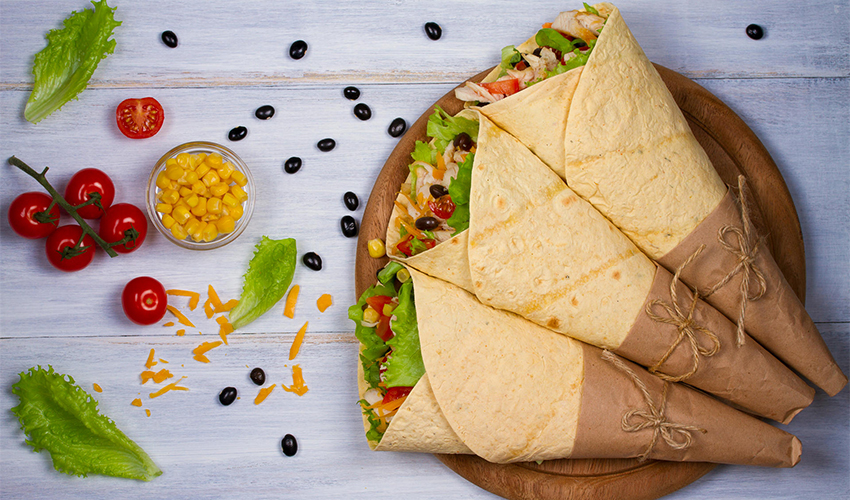 1. Taco wrap
This kid-friendly lunch is packed with protein from black beans and a taste of Mexican from salsa. You can partner it with your kid's favorite bite-sized fruits. This is simple to make, just layer each whole grain tortilla with black beans followed by salsa and sour cream. Sprinkle with grated cheese and romaine leaves. Wrap it tightly and sliced in bite-sized pieces. That easy and your kid will have a boost on energy for the whole day.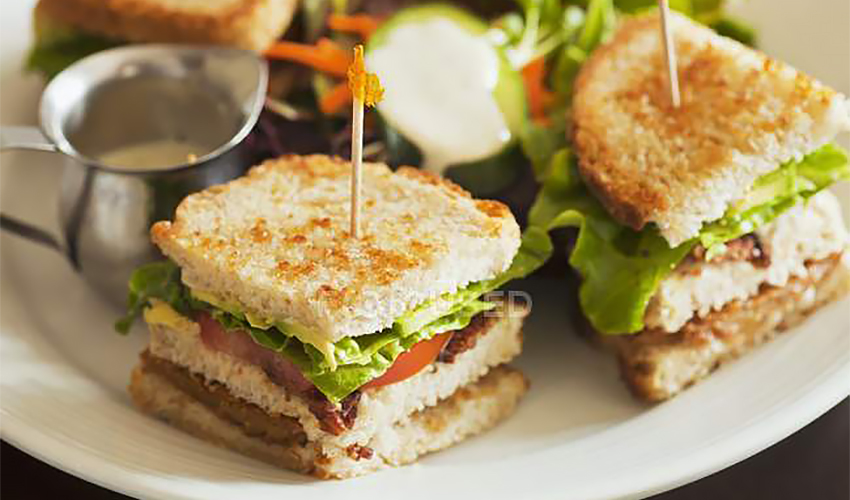 2. Hummus club sandwich
This recipe is a meatless sandwich that uses hummus as a substitute for mayo as a spread and it only has 3 more ingredients to make this sandwich namely steak tomatoes, provolone and pesto. It's great in taste and your kids won't miss any of the meat. To make this, use 3 slices of whole wheat bread or any type of bread you prefer but a gluten-free will also be an excellent choice. Spread hummus to the first bread then tops it with a thin slice of tomato and a piece of provolone. On the second slice of bread, spread the pesto then flip pesto side down to close the sandwich. Top it with slices of tomato and provolone. On the third sandwich spread hummus then flip hummus side down to close the sandwich. Cut the sandwich in bite sizes. With this sandwich, your kids can have a dose of vitamin K, A and C because tomatoes are rich in these nutrients.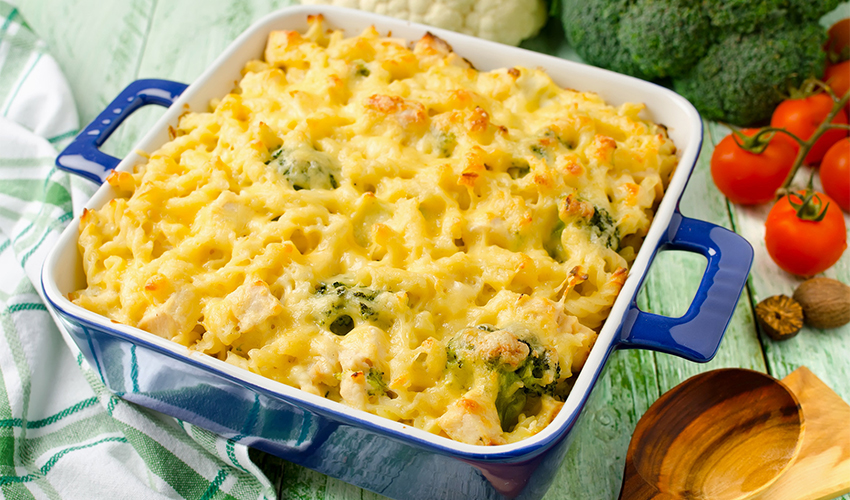 3. Creamy mac and cheese with veggies
Every kid loves mac and cheese and this version with veggies will also be a sure hit for your kids. It has simple ingredients and you can add in broccoli or peas for that extra nutrition. To make this, cook macaroni pasta according to package direction. To prepare the cheese sauce, in a saucepan warm 1 cup of milk over medium heat. While milk is warming up, whisk in 2 tablespoons of flour to ½ cup milk until there are no lumps. Add the milk-flour mixture to the warm milk then continue whisking until it thickens. Turning the heat low you can now add the shredded cheese of your choices like cheddar, Monterey jack or Colby. Stir in the ½ teaspoon salt and 2 teaspoons of Dijon mustard. In a large bowl, combine the pasta and half of the cheese sauce. Stir to coat the pasta evenly then add the second half of the sauce and other add-ins like chopped broccoli or green peas. In this mac and cheese with veggies, kids will get a share of carbohydrates, fiber and B vitamins from the veggies.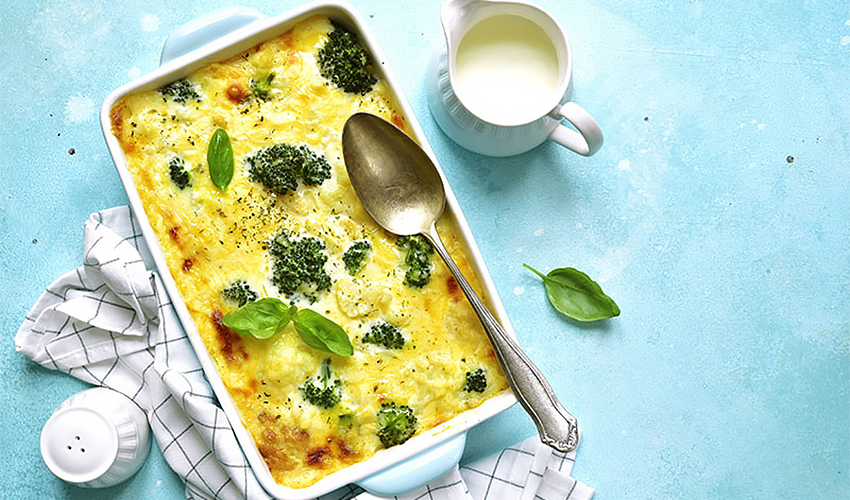 4. Broccoli tater tots
This is an easy way to get some veggies into your kid's diet. Not many kids are a fan of broccoli but if you put it to a more familiar taste like tater tots it would definitely make a kid crave for more. It has the usual russet potatoes, parmesan cheese and a small amount of Italian seasoning that creates the familiar taste in bite-size tots. Broccoli is a nutrient dense food that will greatly benefit your kids. It got beta-carotene, B vitamins, iron, magnesium and low in calories. This is good food you don't want your kids to miss out. To make this, peel and cubed in small diced size 2 cups of russet potatoes and steam or microwave it until it a fork can easily be inserted into it bit a little tough to eat. Let it cool down. In a food processor, pulse about 2 cups of broccoli florets until it resembles coarse rice. Transfer in a large bowl. Next, pulse the russet potatoes with 1 ½ parmesan cheese. Pulse them just enough for the potatoes to break up and combine with the parmesan cheese. Transfer mixture to the bowl together with the broccoli. Add 1 tablespoon of Italian seasonings and fold all ingredients very well. Then scoop 1 tablespoon of the mixture and start forming into small balls with hands. Place ½ cup of parmesan cheese to a bowl. Once tots are formed, roll each tot in parmesan cheese just enough to coat it. Place each tot in a baking sheet lined with a silicone mat or parchment paper. Bake for 12 minutes or until golden brown. Put it in your kid's lunch box together with bite-sized fruits.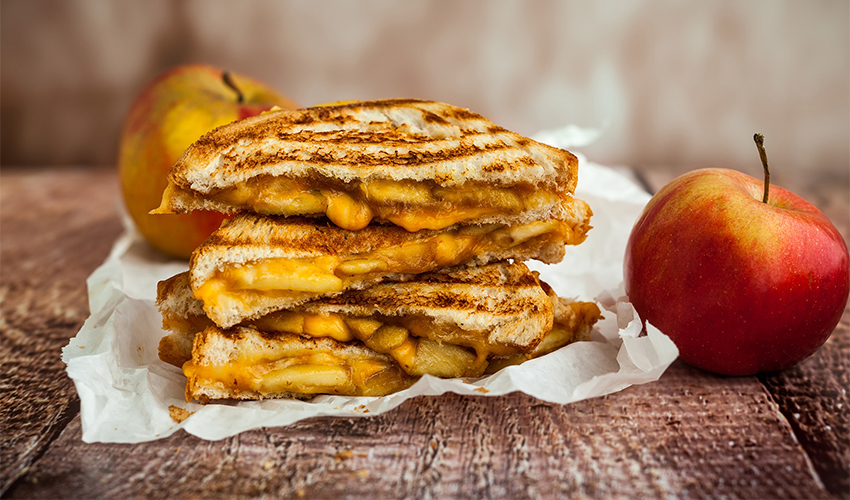 5. Apple grilled cheese sandwich
Now that fall season is here, it's time to take advantage of the many benefits of apples. As they say, an apple a day will keep the doctors away has so much truth in it because apples are a good source of vitamin C that is common antioxidants in fruits keeping your little youngsters away from common sickness. This is very easy to do. Butter one side of each sliced bread, flip over and place a slice of cheddar cheese on the unbuttered side and layer with thinly sliced Granny Smith apple or you can use gala, Honeycrisp, Fuji, and McIntosh or whatever you prefer that will suit the taste buds of your little loves. Assemble the sandwiches making sure that the buttered sides are facing out. Grill on a non-stick skillet for 2 minutes on each side until it's golden and the cheese begins to melt on the sides. Let it cool down before packing it to lunchbox to avoid sogginess and retain its crispiness.
Whether you love planning out pretty bento lunch boxes or the type that can whip up last minute lunches for your kids, these recipes will help you out on your next preparation. It is simple and easy to do. You can even mix match it with your kid's favorite fruits and sweets such as mini chocolate chips, pretzels, and other dried fruits. It is satisfying and very much nutritious. Give it a go and enjoy.