September 14, 2016 · Written by Foodtolive Team
3 Healthy Low-Fat Recipes of Desserts for Vegetarians
Some people think that vegans and vegetarians are limited in their choice of delicious desserts. However, there are a great number of cakes, soufflés, and other sweet delicacies you can enjoy on a meat-free diet. Today we offer you our collection of healthy low-fat recipes for most amazing vegetarian desserts.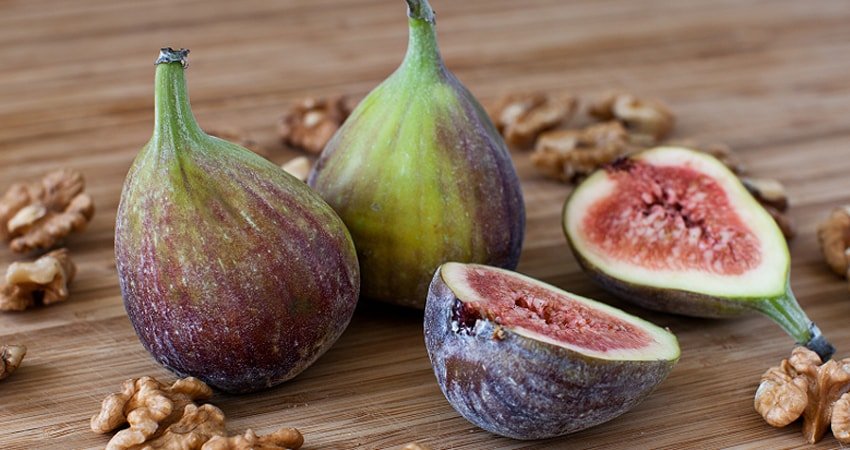 Raw Coconut and Mango Tarts with Figs, Walnuts, and Spices
Both children and adults are sure to love these tarts. They are very easy to make and full of valuable nutrients. The health benefits of figs, in particular, make this one of the healthiest desserts you can find.
Ingredients:
½ cup walnuts
1 cup dried figs
1 cup coconut flakes
1 teaspoon cinnamon
1 teaspoon grated ginger
1-2 mangoes
Cinnamon and ginger powder (to taste for the filling) 

Sponsored by Food to live
Instructions:
Pulse coconut flakes and walnuts in a blender until they turn into fine crumbs.
Add figs, cinnamon, and ginger. Process until smooth.
Put the mass into tart tins (oil them with a bit of coconut oil in advance). Place the tarts in the fridge for 1 hour.
Cut mangoes into slices and place them in the tarts. Dust with a bit of cinnamon and ginger powder.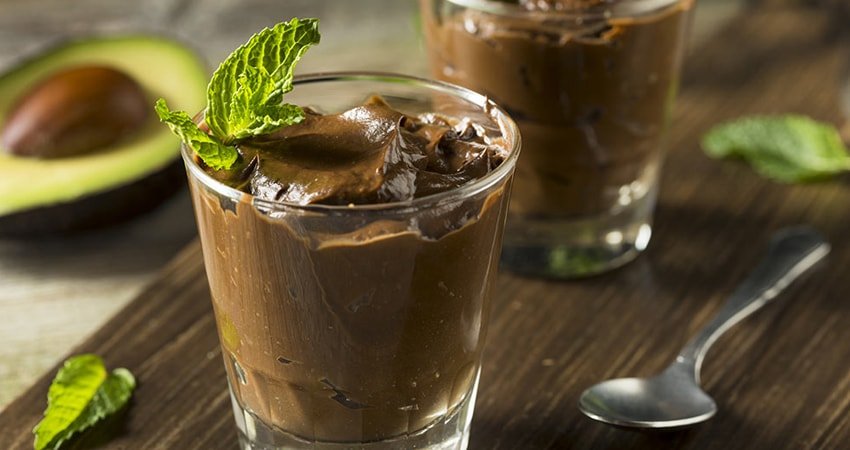 Vegan Chocolate Mousse
This is one of our favorite healthy low-fat recipes as it allows everyone enjoy a fantastic chocolatey treat without the risk of gaining extra inches at the waist.
Ingredients: 
½ avocado
1 cup young coconut flesh
¼ cup coconut water
2 tablespoons cocoa powder
1/5 cup cocoa beans (nibs)
1 tablespoon tahini
1 pinch vanilla powder
1 pinch cinnamon
1 pinch sea salt
¼ teaspoon stevia (or any other sweetener)
Sunflower seeds (for garnish)
Instructions:
Mix all ingredients aside from sunflower seeds and cacao nibs in a blender. Process until smooth.
Add cacao beans (nibs) and process a bit more, but not too much to retain the crunch.
Place in suitable forms and sprinkle with sunflower seeds.
Refrigerate for about 30 minutes.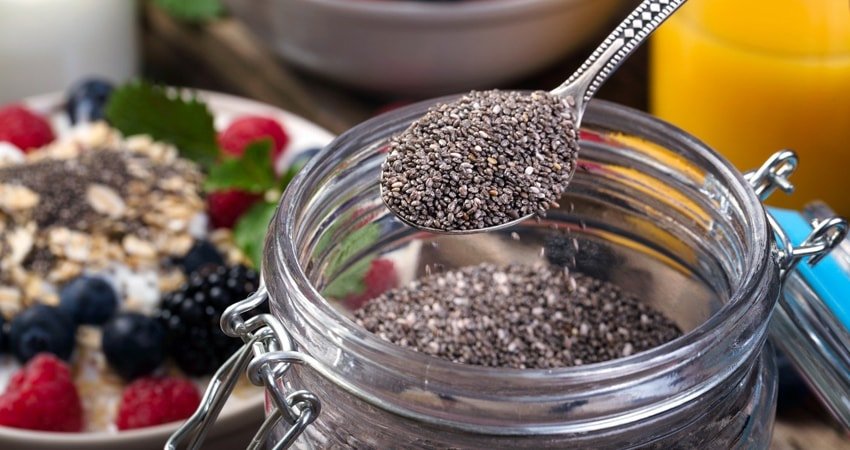 Berry Fruit Tarts with Chia Seeds
These amazing tarts pack a nutritional punch, and they are incredibly delicious. You can vary toppings and fillings based on your personal tastes and the season. The crust would definitely be a great addition to your collection of healthy low-fat recipes of desserts.
Ingredients (crust):
¼ cup raisins
¼ cup dates
¼ cup dried figs 
Ingredients (filling and topping):
1-2 bananas
2 tablespoons chia seeds
¾ cup chopped kiwi fruit
¾ cup chopped strawberries
Instructions:
Blend together all the ingredients for crust and process until you get a smooth and sticky mass. Be careful not to process it too much or it will be too soft. Press the mass into oiled tart tins and refrigerate for no less than an hour.
Make a banana mush (use fork or food processor) and mix it with chia seeds.
Take out your tarts from the tins and fill with banana much. Garnish with chopped fruits and whatever else you want.