August 06, 2018 · Written by Foodtolive Team
Green Pea Guacamole
Prep Time 5 minutes | Cook Time 5 minutes | Total Time 10 minutes | Servings 2 cups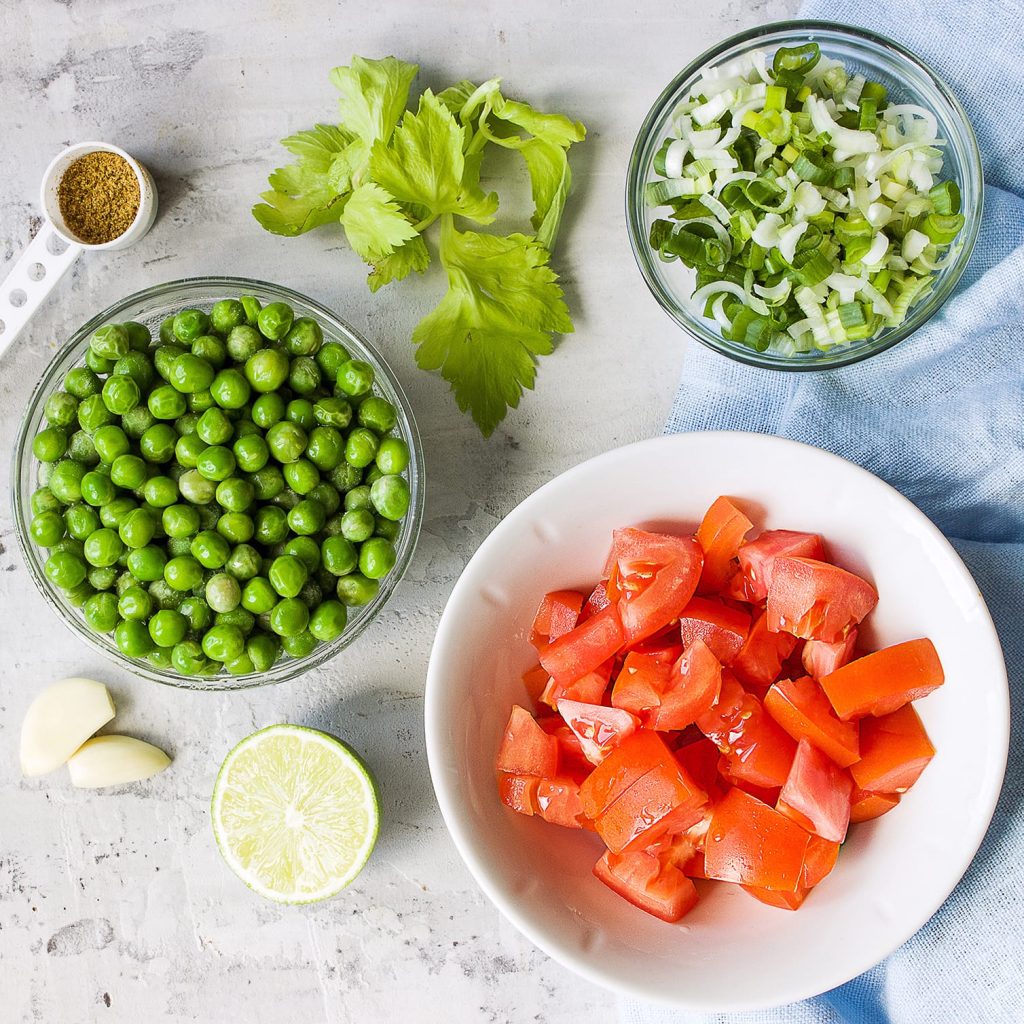 INGREDIENTS:
2 cups frozen green peas, thawed
1 teaspoon crushed garlic
¼ cup fresh lime juice
½ teaspoon ground cumin
1 tomato, chopped
4 green onions, chopped
½ cup chopped fresh cilantro or celery leaves
⅛ teaspoon hot sauce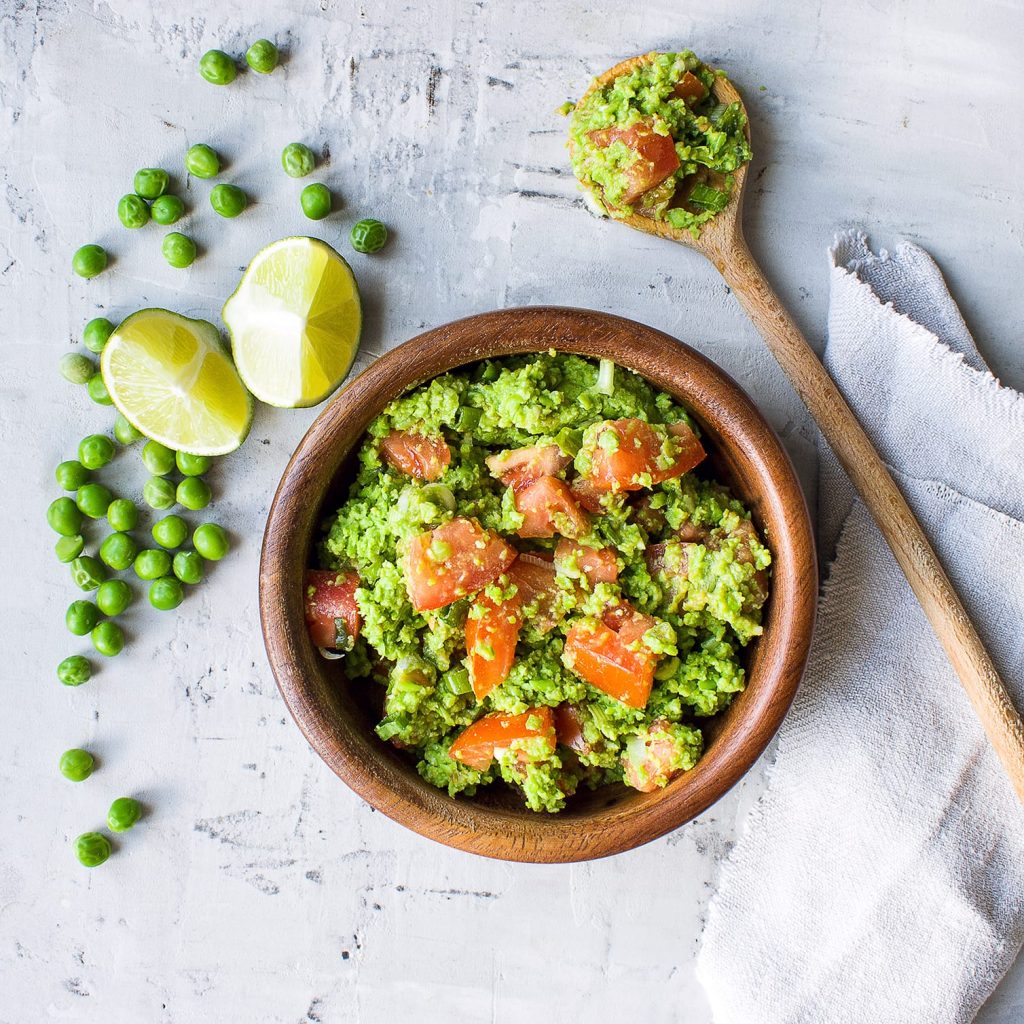 INSTRUCTIONS:
Blend the peas, garlic, lime juice, and cumin in a food processor until smooth.
Transfer the mixture into a bowl and stir in the tomato, green onion, cilantro, and hot sauce. Add salt to taste.
Cover and refrigerate for at least 30 minutes, to allow the flavors to blend.