December 16, 2020 · Written by Foodtolive Team
Green Goddess Immune Boosting Winter Soup
It's a vibrant nourishing soup packed with everything you need to get through the cold and flu season. It is perfect for lunch or dinner and ready just for 30 minutes.
Prep Time: 20 min | Cook Time: 10 min | Total Time: 30 min | Servings: 2
INGREDIENTS: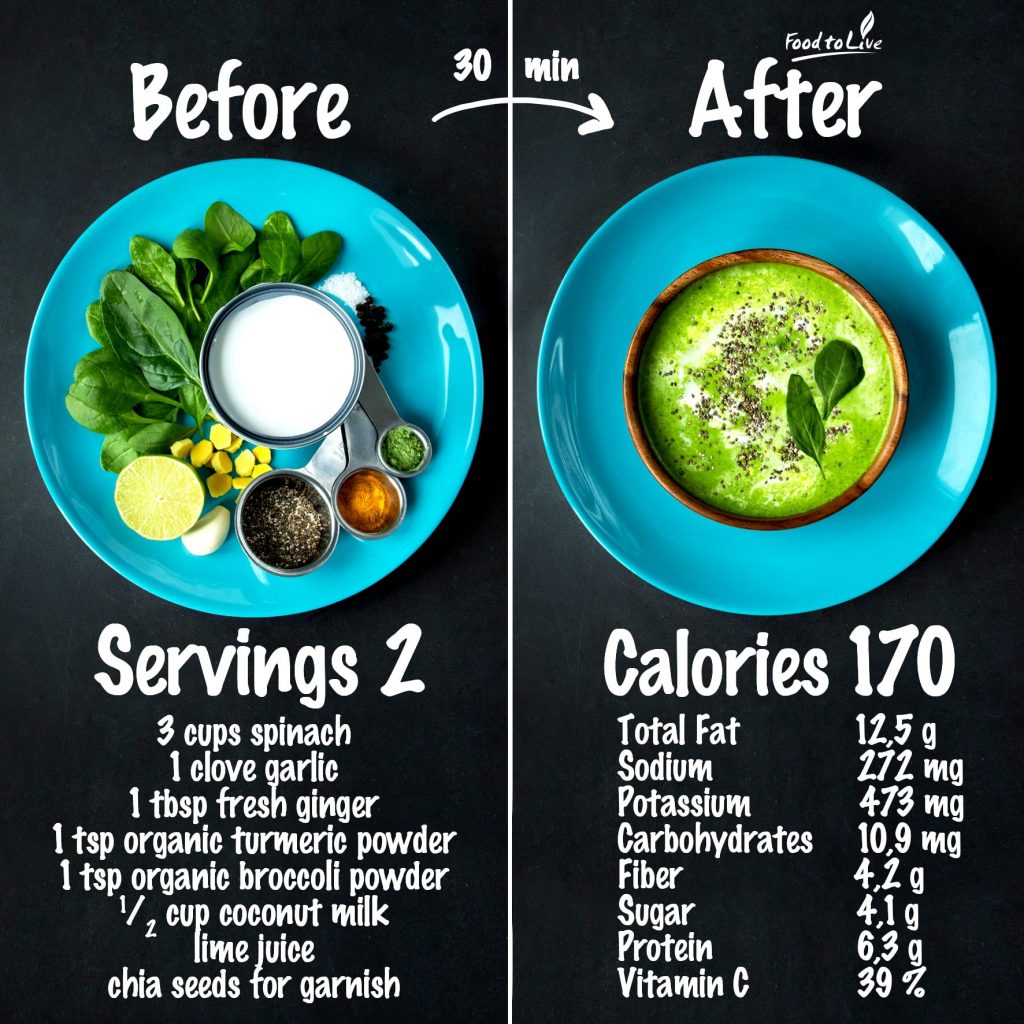 INSTRUCTION:
Put all the ingredients except chia seeds into a high-speed blender and blend until smooth.
Pour into a bowl and garnish with a swirl of coconut milk, chia seeds, and spinach leaves.