October 07, 2017 · Written by Foodtolive Team
Golden Berry Granola Bars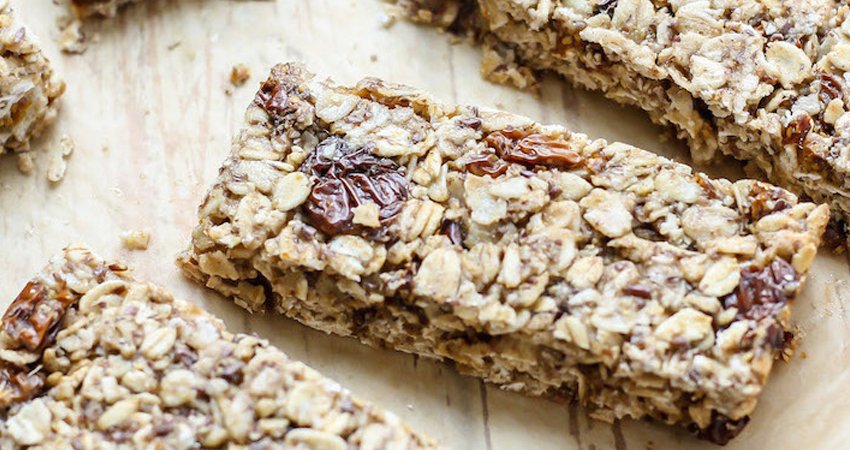 INGREDIENTS: 
2 cups gluten-free rolled oats
¼ cup flaxseed meal
¼ gluten-free all purpose flour
⅔ cup dried golden berries
½ TBS ground cinnamon
⅓ cup + 1 TBS brown rice syrup
¼ cup coconut oil, melted
Sponsored by Food to live

INSTRUCTIONS:
Preheat oven to 325F and line square baking pan with parchment paper, set aside.
In a large bowl, combine all of your dry ingredients. Using a large rubber spatula, stir in brown rice syrup and melted coconut oil.
Press mixture into prepared baking pan, evenly pressing into all corners. Bake for 20-25 minutes, until edges are lightly golden.
Allow bars to cool in pan for one hour before cutting into 10 bars. Bars can be kept in airtight container at room temperature.

Enjoy!
Recipe Source: www.fitmittenkitchen.com