April 20, 2020 · Written by Foodtolive Team
Garlic Butter Bulgur Risotto
A quick and easy vegan meal packed with nutrients.
Prep Time: 5 min | Cook Time: 30 min | Total Time: 35 min | Servings: 4
INGREDIENTS:
2 cups bulgur
4 tbsp vegan butter
4 cloves garlic, minced
1/2 white onion, minced
4 cups vegetable broth
1 cup green onions, minced
A pinch of chili powder
Sea salt and freshly cracked black pepper
A handful of pine nuts, toasted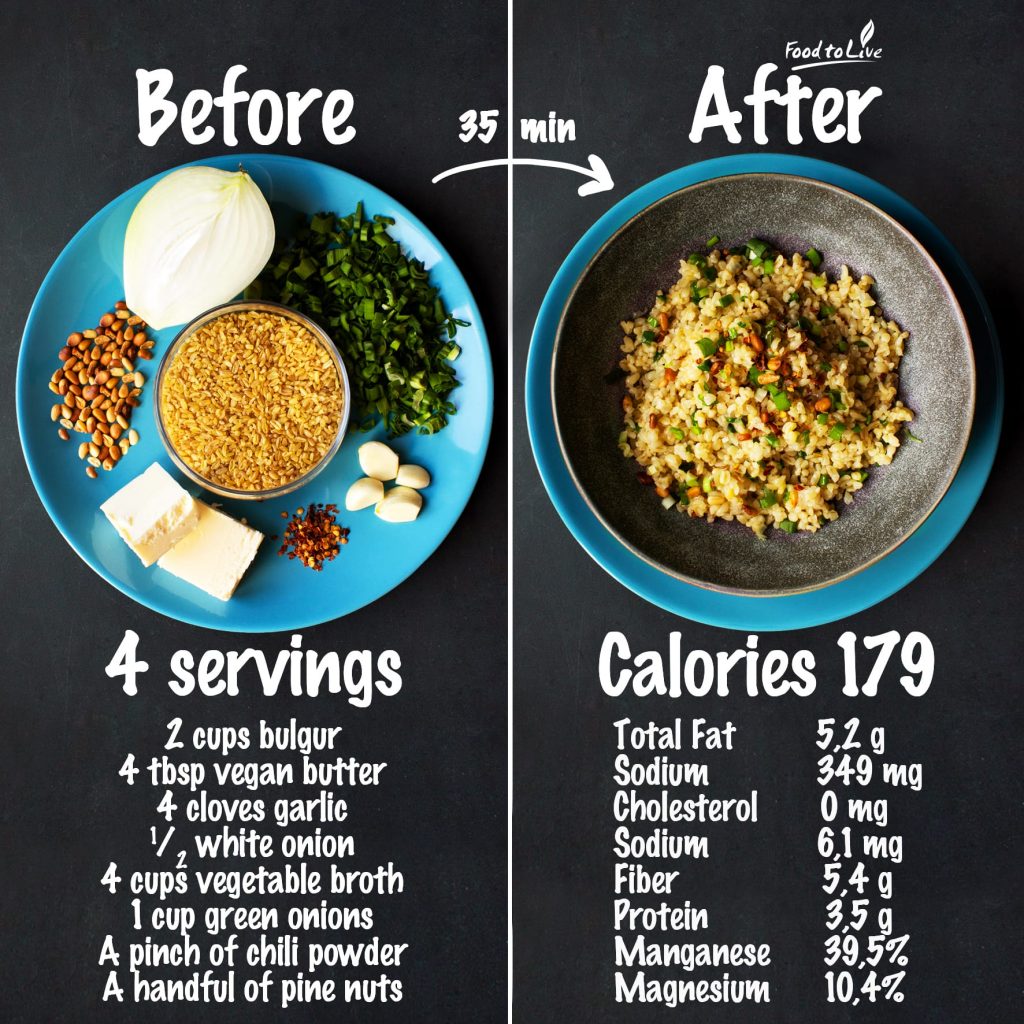 INSTRUCTIONS:
Heat butter in a large skillet over medium-high heat.
Add onion and garlic and sauté for 1-2 minutes.
Add the bulgur and toss with butter, garlic, and onion for a minute or two until coated.
Add 2 cups of vegetable broth and stir gently with a wooden spoon.
Simmer gently until most of the liquid has evaporated, then add another 2 cups. Simmer about 15-20 minutes until the bulgur is almost completely soft, and the whole thing takes on a creamy texture.
Adjust seasoning with salt and pepper; add green onions and toss to combine.
Top with chili powder and toasted pine nuts.
Enjoy!