January 06, 2020 · Written by Foodtolive Team
French Green Lentil Stew
This vegan French Lentil stew is packed with savory, plant-based flavor!
Prep Time: 15 min (+8 hours for soaking) | Cook Time: 1 hour | Total Time: 1 hour 15 min | Servings: 4
INGREDIENTS:
2 small red onions, cut in half and sliced
1 yellow onion, cut in half and sliced
2 tbsp vegetable oil
2 cloves garlic, minced
1 cup French green lentils, soaked
1/2 cup red lentils, soaked
4 cups vegetable broth
1 tsp dried sage
2 sprig fresh thyme
Coarse sea salt to taste
Black pepper to taste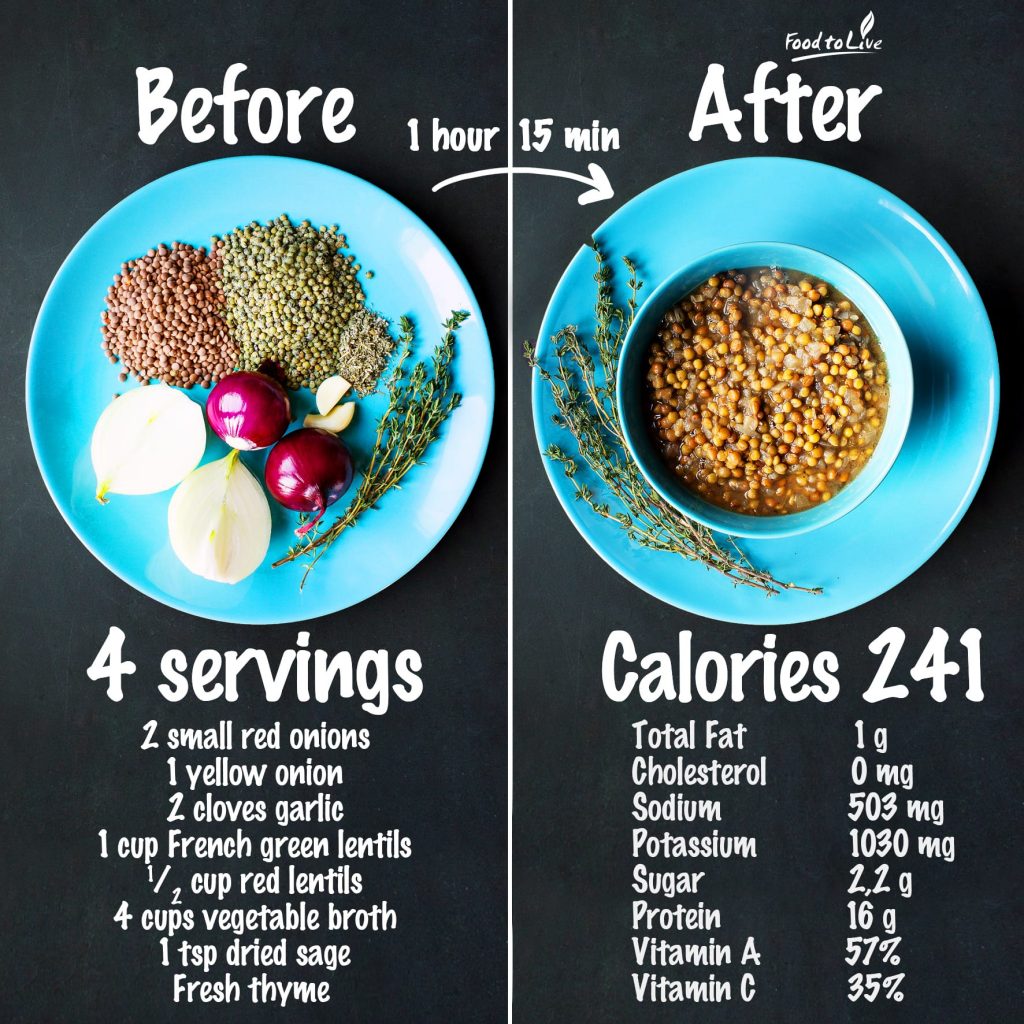 INSTRUCTIONS:
Add some vegetable oil to a large pot and bring to medium-low heat. Add in the sliced onions and cook down for about 15 minutes, covered. Stir occasionally until onions are soft and caramelized. Be careful not to burn your onions!
Then, add in the minced garlic and sauté until fragrant, about 1 minute.
Then add in all other ingredients and simmer for about 30-45 minutes, uncovered, until lentils are fully soft.
Taste, and adjust seasonings if necessary.
Enjoy!