February 08, 2016 · Written by Foodtolive Team
Food for Morning Sickness: Natural Remedy for Pregnant Women
A lot of women suffer from nausea during the first trimester of their pregnancy. The severity of this condition is normally different for different women. But in most pregnant ladies it happens in the morning. When you feel sick, you're usually in no mood for eating. But sometimes it's the food that can give you your desirable relief.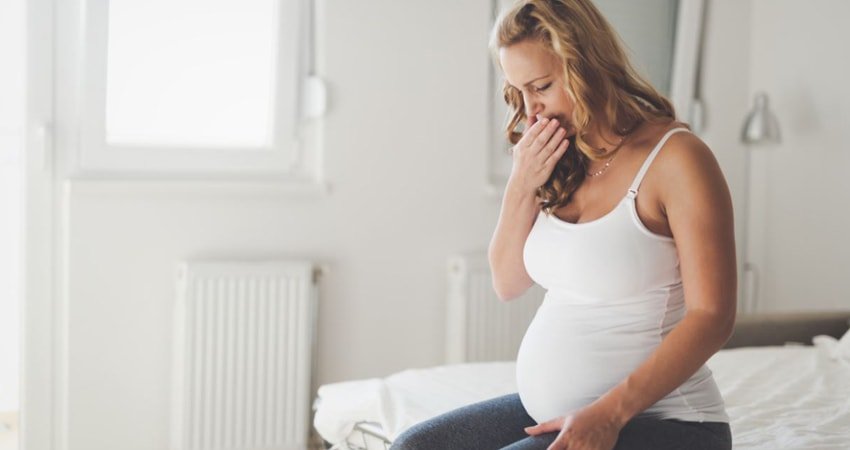 Tips on Food for Morning Sickness to Cope with Nausea of Mothers-to-Be
Here are a few pieces of advice on how to enrich your eating plan with food for morning sickness to overcome the "side effects" of your pregnancy without any medications: 
Start your day with a salty snack.
Salty nibbles in the morning – what can be better if you're pregnant. There's nothing worse than an empty stomach in the morning that is likely to provoke this unbearable feeling of sickness. So, make sure to have a box of your favorite snack at your fingertips in the morning.
Give preference to cold dishes.
Hot meals tend to have a stronger smell. The smell sensors of expecting mothers become too sensitive, which can trigger a gag reflex. Therefore, it's better to refuse from cooking hot dishes and stick to the cold food for morning sickness until your condition gets better.
Make use of lemons.
The very smell of lemons can really relieve the feeling of nausea. It's advisable to have them at hand to breathe in their odor or just add lemon slices into your cold drinks. This will help you stay hydrated and get rid of these annoying conditions.
Remember about ginger.
This root can be very effective in terms of dealing with queasiness. It activates digestive juices to neutralize the acids in the stomach. Moreover, the phenol that's found in it has been found to relax the stomach muscles and to facilitate your body in getting rid of the toxins that might be causing this condition. So, ginger has every right to be called the food for morning sickness. 
Make toasts with milk.
Such toasts are bland and don't make your stomach still more upset. In addition, bread is good at helping you in getting rid of the excessive amount of digestive acid, while milk helps cover your gastrointestinal tract, which is really effective in coping with feeling sick.
Adopt a balanced diet.
Some scientists claim that morning sickness is associated with wrong eating habits – consuming too much sugar, caffeine, and too few fiber-rich goods. A healthy pregnancy diet that is full of fruits, vegetables, and protein-rich foods can do you a favor by nourishing your body with the essential nutrients and relieving the sickness you have in the morning.