August 23, 2019 · Written by Foodtolive Team
Easy Homemade Marinara Sauce
Get ready for the best homemade marinara sauce! Plus it requires 30 minutes and just 10 simple ingredients to make.
Prep Time: 5 min | Cook Time: 25 min | Total Time: 30 min | Servings: 2 cups
INGREDIENTS:
1/4 cup olive oil
3 cloves garlic, minced
1 small onion, finely chopped
1 (28 oz) can whole peeled tomatoes* (see notes)
1 dried bay leaf
3 tbsp tomato paste
Fresh basil leaves, roughly chopped
1 tsp dried oregano
1/4 tsp chili pepper flakes
1/2 tsp kosher salt
1/2 tsp black pepper, as desired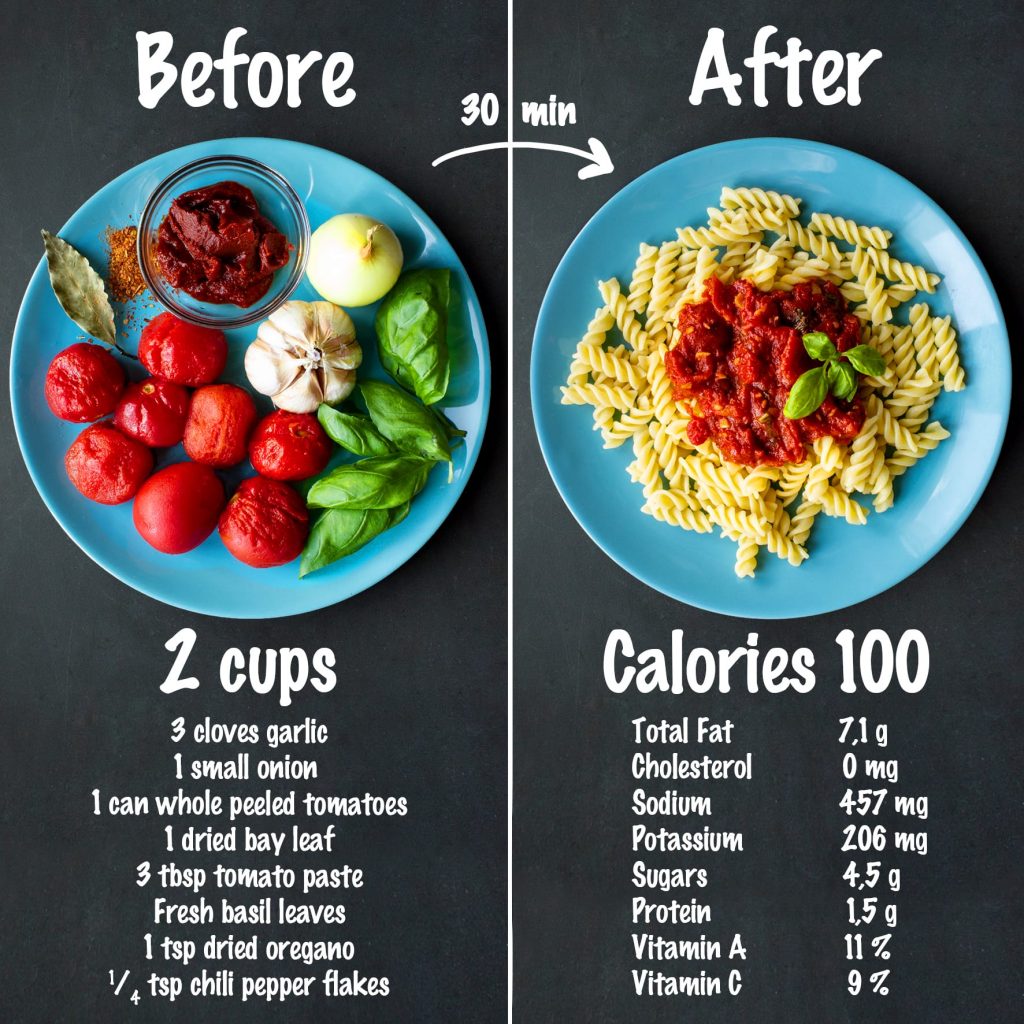 INSTRUCTIONS:
In a large pan over medium heat, add in the olive oil. Once warmed, add the onion and garlic. Sauté until the onions are translucent and the garlic is fragrant about 5 minutes.
Next, add in the canned tomatoes (with juice), and gently break them apart using either a wooden spoon or a potato masher. Be careful as they may splatter.
Add in all of the remaining ingredients and mix until uniform. Simmer uncovered on low for 20 minutes, or the sauce reaches your desired consistency, stirring often. Remove from heat and remove the bay leaf. Taste and adjust seasonings as desired.
Serve over your favorite pasta.
Notes:
Canned diced tomatoes will work as well, we just use whole for an extra chunky sauce.