October 16, 2017 · Written by Foodtolive Team
Delicious Ways to Use Pumpkins After Halloween
One must never waste food and there are dozens of ways to use pumpkins after Halloween. They range from making pumpkin spice latte to pumpkin lasagna to alcoholic pumpkin cocktails. All you need is a bit of creativity and these recipes for inspiration.
Cool and Tasty Ways to Use Pumpkins After Halloween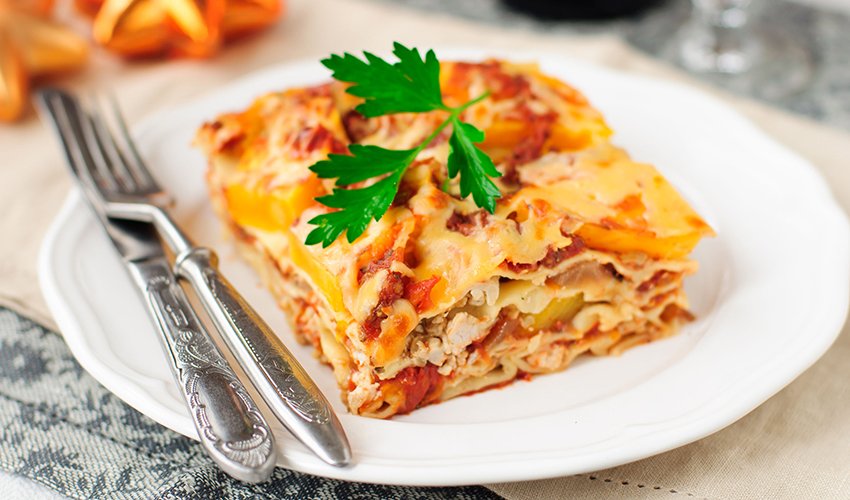 1. Pumpkin Lasagna
½ pound mushrooms (sliced)
15 ounces pumpkin (roasted to softness)
1 onion (chopped)
½ cup half-and-half cream
2 teaspoon olive oil
½ teaspoon salt
1 teaspoon sage leaves (dried)
9 no-cook lasagna noodles
1 cup ricotta cheese (reduced fat)
1 cup mozzarella cheese (shredded)
¾ cup parmesan cheese (shredded)
½ cup pumpkin seeds
Instructions:
Sautee vegetables in a skillet until soft. Add spices and salt as well as cream. Spread a thin layer of 'sauce' on an oiled baking sheet and cover with lasagna noodles. Add more sauce as well as ½ cup ricotta and mozzarella and ¼ cup parmesan. Top the final layer of lasagna with sauce and pumpkin seeds. Bake for about 15 minutes at 375F and let the lasagna stay in a cooling oven for 10 more minutes before serving.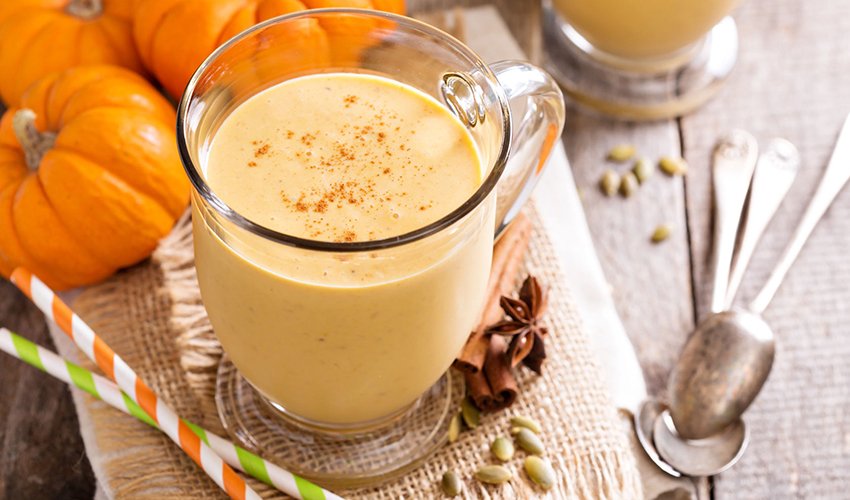 2. Pumpkin Cocktail
Ingredients:
1 sugar pumpkin (you'll need about ½ pound of pureed pumpkin)
½ pound butter (unsalted)
1 ½ teaspoons cinnamon (ground)
1 pinch of salt
1 ½ teaspoons nutmeg (ground)
1 ½ teaspoons allspice (ground)
½ teaspoon cloves (ground)
4 oz. brown sugar
3 oz. Earl Gray tea (hot)
¼ oz. Velvet Falernum
2 oz. aged rum
Maple syrup to taste
Instructions:
Split the pumpkin and scoop out the seeds. Sprinkle it with salt and coat in maple syrup. Turn it flesh down onto a baki8ng sheet covered with aluminum foil and bake for about 45 minutes at 400F. Scoop out the pumpkin flesh once it cools down a bit and puree it in a blender with all the spices. You can use various specialized tools to remove pulp from the puree, but it isn't necessary unless you dislike texture in your cocktails.
Add Falernum and rum to hot brewed tea and stir before adding your spicy pumpkin puree. Flavor with maple syrup if desired.
This is not only of the best ways to use pumpkins after Halloween but also a great recipe for a Halloween party. Use a frothing wand to make your pumpkin cocktails a bit more special.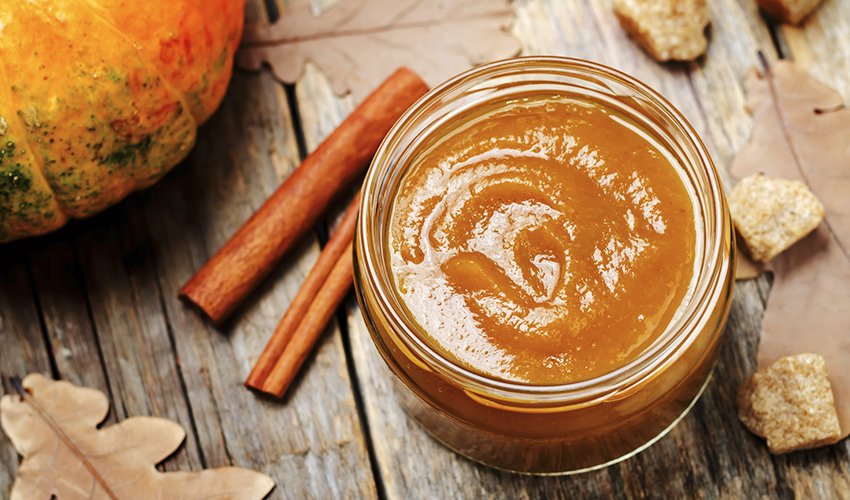 3. Pumpkin Butter
Ingredients:
4 ½ cups sugar pumpkin puree
1 cup brown sugar
¼ cup apple cider or apple juice
3-4 tablespoons maple syrup
½ teaspoon nutmeg (ground)
1 tablespoon cinnamon (ground)
1 teaspoon vanilla extract
1 teaspoon lemon juice (fresh)
Instructions:
Be sure to roast your pumpkins (at 350F) before scooping out the flesh and pureeing it. Then, process the puree with lemon juice until perfectly smooth. Add the rest of the ingredients and process some more. When ready, cook the mixture in a small half-covered pot at low heat for about 10 minutes. Be careful as the butter splatters when cooking. Once it gets as thick as you want it, remove from heat and let cool.
This pumpkin butter can be stored in a glass jar in the fridge for up to 4 weeks. It's definitely one of the most efficient ways to use pumpkins after Halloween. You can use the butter with morning oatmeal, put it on cookies and granola, make pumpkin butter pancakes, even add it to coffee with cream to make spicy latte. Also, try it as a dip for sliced apples or use as filling for a quick pie.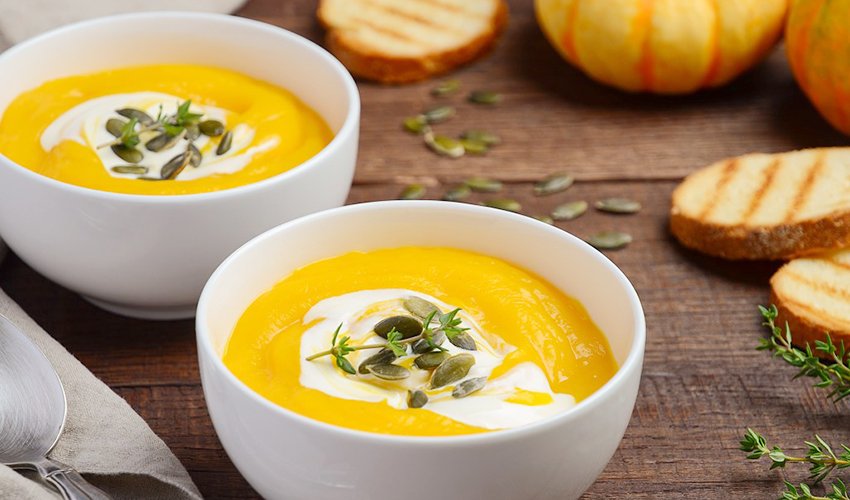 4. Vegetable Broth Made from Pumpkin Guts
All you need to make this delicious broth is the pumpkin guts that usually get discarded and spices of your choosing. Remove as many seeds as you can. Heat up about a tablespoon of olive oil in a soup pot and add pumpkin guts so they can 'cook' for 1-2 minutes. Add a large onion sliced in half so it'll be easy to remove later. You can also add bits and pieces of other veggies, but put them in a freezer bag or tie up in a piece of muslin cloth. Again, so it's easier to remove the pieces from broth.
Sponsored by Food to live
Depending on the amount of pumpkin guts you use, add 6-8 cups of water, bring the mixture to a boil, and cook on low heat for 30-60 minutes. Strain your broth and enjoy making delicious vegetables soups and stews.
Of all the ways to use pumpkins after Halloween, this one is best to start immediately after you 'gut' the pumpkins. However, if you don't have the time, store guts in an airtight container at the bottom of your fridge for 1-2 days tops.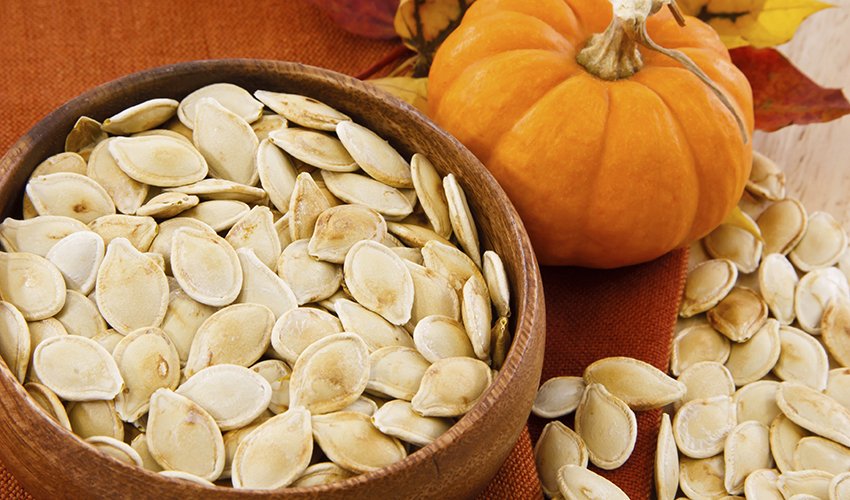 5. Roasted Pumpkin Seeds
You'll only need the seeds to make this most basic but incredibly delicious snack. Once you remove seeds from pumpkin guts, wash them thoroughly and spread in a single layer on a baking sheet covered with parchment. Roast for 10-15 minutes at 375F.
You can coat the seeds in oil and spices if you wish. However, this would only taste well with shelled seeds. As doing this by hand takes too much time and effort, you can just get a bag of pumpkin seeds to enjoy this most popular of Halloween snacks. Don't forget to sprinkle your roasted seeds onto salads, cookies, pastries, and stews.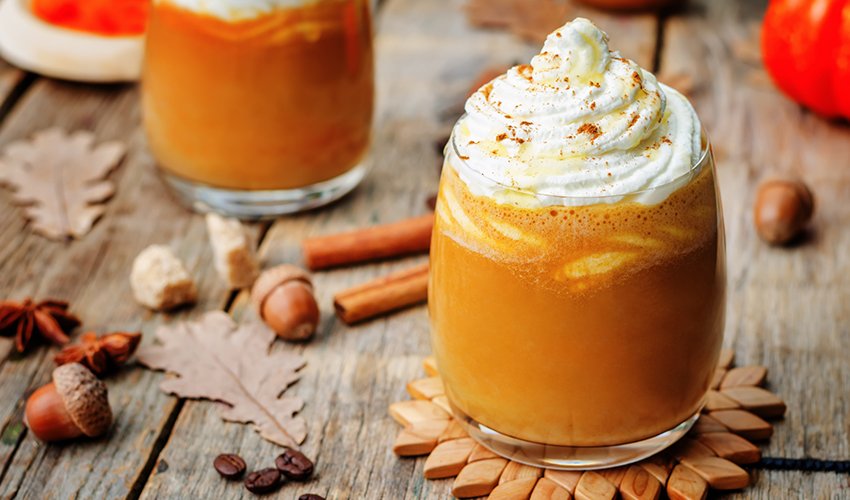 6. Homemade Pumpkin Spice Latte
¾ cup milk
1 shot espresso
1 teaspoon maple syrup
¼ teaspoon pumpkin spice mixture (cinnamon, ginger, nutmeg)
1 teaspoon pumpkin puree (or butter from the recipe above)
1 teaspoon vanilla extract
Instructions:
Heat up milk in a small saucepan with pumpkin puree, vanilla extract, and spices. Don't let the milk boil before removing from heat and using a froather to get some spiced latte milk foam. Combine with your espresso in a mug and enjoy.
This is one of the ways to use pumpkins after Halloween that will allow you to save quite a bit of money as pumpkin spiced latte isn't a cheap treat ion coffee shops. However, at home, you can make it taste exactly how you like.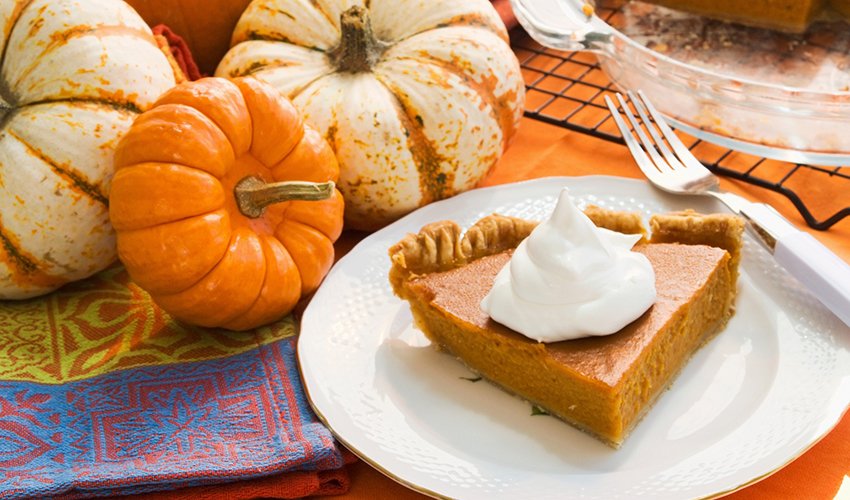 More Ways to Use Pumpkins After Halloween
You can find many other pumpkin recipes for enjoying Halloween 'leftovers'. The majority of them will require basic ingredients such as pumpkin puree (or butter), roasted pumpkin flesh or seeds. You can use those as substitutes in any recipes that call for similar ingredients (sunflower seeds, squash, etc.).
Also, don't forget about non-edible uses of pumpkins. This will include animal feed, making compost, or even turning your jack-o'-lanterns into planters for flowers and bushes.