January 25, 2017 · Written by Foodtolive Team
Dealing with Emotional Eating with the Help of Healthy Snacks
Emotional eating, also known as craving food for comfort, is quite a serious problem for many people. These cravings are extremely difficult to control as they are caused by triggers that cannot really be avoided, such as stress, anger, anxiety, or any other kind of emotional upheaval. Breaking the habit of turning to food for comfort is hard as unlike with drugs and even smoking, this 'addiction' doesn't deal much irreparable damage to the body and mind. Therefore, dealing with emotional eating requires some finesse and a lot of self-control.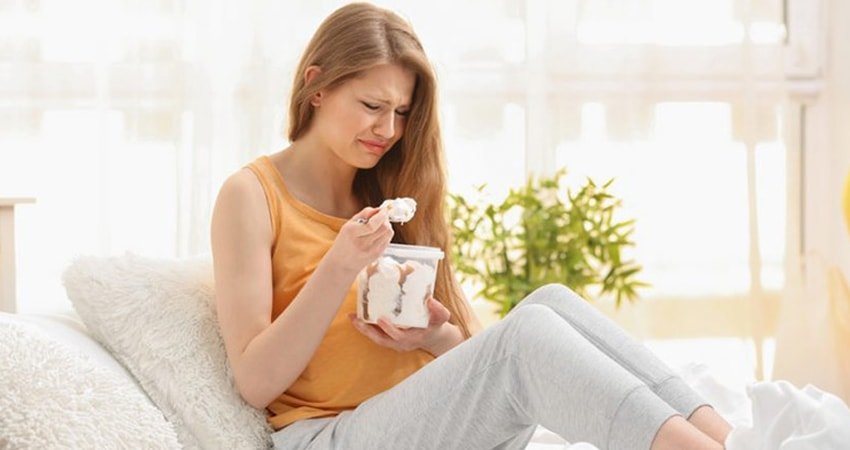 Challenges of Dealing with Emotional Eating
Regardless of whether you want to get rid of this eating habit in order to lose weight or just to have more control over your own body, the challenges you'll face are the same. The hardest thing is to maintain the motivation necessary to drop the habit. It's easier when dealing with it as a part of a weight loss plan as you can use your desired body shape as a powerful motivator. The successes of your program would also help to relieve stress, thus removing some triggers. 
When dealing with emotional eating as a part of your therapy, you would require some professional guidance to help you through the process. The therapist should be able to offer tips and encouragement that match your unique personality.
Another major challenge one must overcome when kicking the habit of emotional eating is the actual addiction. They say people are 'creatures of habit' and it's definitely true. Repeated practice of any action conditions your body to a specific biochemical response to a variety of triggers. In this sense, craving for a chocolate bar when upset is no different from craving for a smoke when the level of nicotine in the body drops. This means that the same practices used to fight any other addiction can be applied in emotional eating treatment.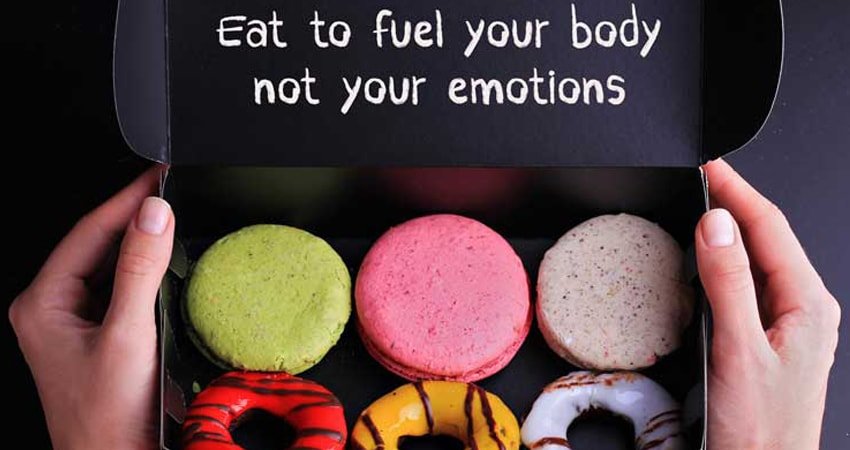 Dealing with Emotional Eating Step-by-Step
Identify the triggers.
To fight the problem you must understand its cause. Therefore, you need to analyze your own reactions to different events and determine what exactly causes you to crave comfort foods. You might need to use the assistance of a counselor through this process and you should create a food diary that would tell you how much and what you eat when hitting an emotional bump.
Learn to 'ride out' your emotions.
There is no avoiding upheavals that cause your cravings, but you can change your body's reaction to them by learning to accept the emotions themselves. This practice is based on the type of exposure therapy used to fight phobias. It might work because the desire to satisfy your craving is the mind's way of avoiding the negative emotion that causes you distress. Therefore, by accepting the bad and just feeling it for a few moments, you may remove the stress response of 'flight' towards the food.
Develop healthy coping mechanisms.
You can't drop emotional eating and leave your body with no source of comfort. This may result in you replacing one bad habit with another. What you need is to find a way to cope that would actually benefit your body and mind. Take up a new hobby or start working out. The latter is an especially good choice for a weight loss program.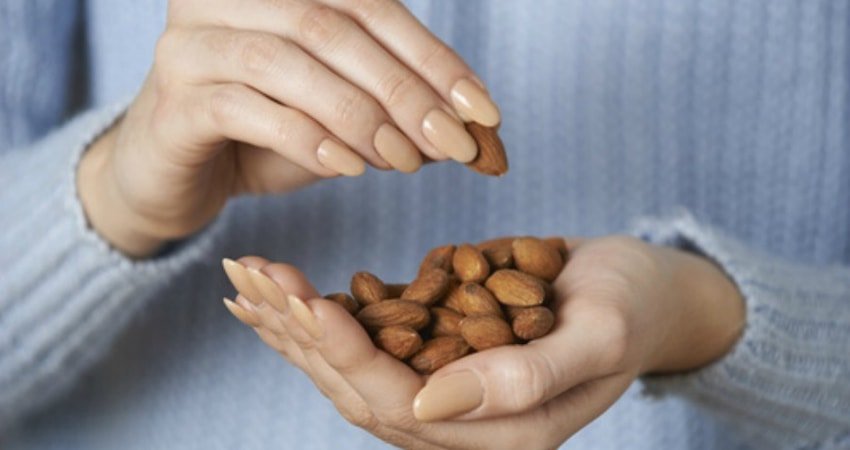 Healthy Vegan Snacks for Dealing with Emotional Eating
One of the main dangers of emotional food cravings is not that you crave to eat but that you seek BAD foods that are full of fats and sugar. Your first step towards kicking this bad habit can be replacing these unhealthy snacks with alternatives that would actually benefit your body.
Sponsored by Food to live
The easiest choices are nuts and dried fruits. They are full of essential nutrients and fiber, so you can even include them in a weight loss diet. However, overindulging in these foods is a bad idea as they are high in calories.
However, these low-calorie vegan snacks can make a great and tasty alternative:
Bananas with almond butter and pistachios.
Coat a peeled banana with a thin layer of butter and sprinkle with crushed pistachios. You can add some cinnamon to enhance the flavor. Slice the fruit and turn one banana into a plateful of tasty, anti-stress morsels.
Roasted spicy chickpeas.
Soak chickpeas for several hours, then rinse and let them dry. Preheat the oven to 400F. Put chickpeas in a bowl and add two teaspoons of olive oil, spices of your choosing, 2-3 spoonfuls of organic sugar, and 2 tablespoons of cocoa powder. Roast for 15 minutes.
If your emotional eating results in craving sweets and you are about to give in, try these low-fat dessert recipes to reduce the impact of the habit on your waistline.