April 25, 2018 · Written by Foodtolive Team
Cranberry Almond Spinach Salad
This is a delicious and light salad that is also quick and easy to prepare. And it is a great way to get kids to eat spinach. Enjoy! 😉
Prep Time 15 minutes | Cook Time 15 minutes | Total Time 30 minutes | 4 Servings

INGREDIENTS:
Salad:
Sesame Seed Dressing:
1/4 cup white wine vinegar
2 Tbsp apple cider vinegar
3 Tbsp white sugar
1/2 cup olive oil
3 Tbsp honey
1 Tbsp finely minced shallot
2 Tbsp sesame seeds, toasted
1 Tbsp poppy seeds (optional)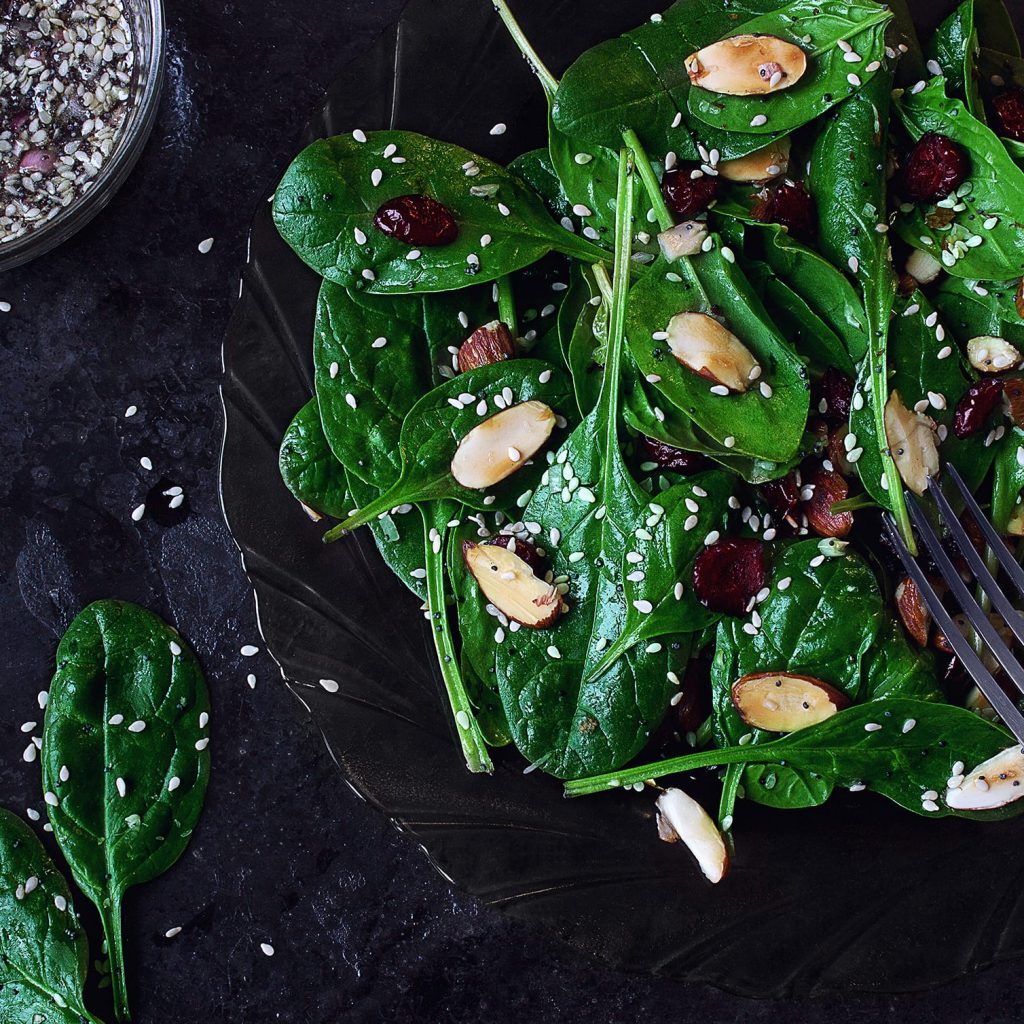 INSTRUCTIONS:
For the dressing:
In a bowl or jar whisk together white wine vinegar, apple cider vinegar, and sugar until the sugar has dissolved. Stir in olive oil, honey, shallot, sesame seeds (your sesame seeds should look more golden than mine – I didn't toast mine long enough) and optional poppy seeds until mixture is well blended.
For the salad:
Add spinach, almonds, and cranberries to a salad bowl. Drizzle dressing over salad and toss. Serve immediately after adding the dressing.