July 06, 2019 · Written by Foodtolive Team
Cilantro Lime Basmati Rice with Corn
This is easy side dish is brimming with a bright fresh flavor and it's perfectly hearty and satisfying.
Prep Time: 10 min | Cook Time: 20 min | Total Time: 30 min | Servings: 6
INGREDIENTS:
1 1/2 cups basmati white rice
3 cups of water
1/2 cup whole corn kernels
1/2 cup cilantro, chopped
1 tbsp olive oil
1 jalapeno pepper, chopped
juice and zest from one or two limes
salt, black pepper, and cumin to taste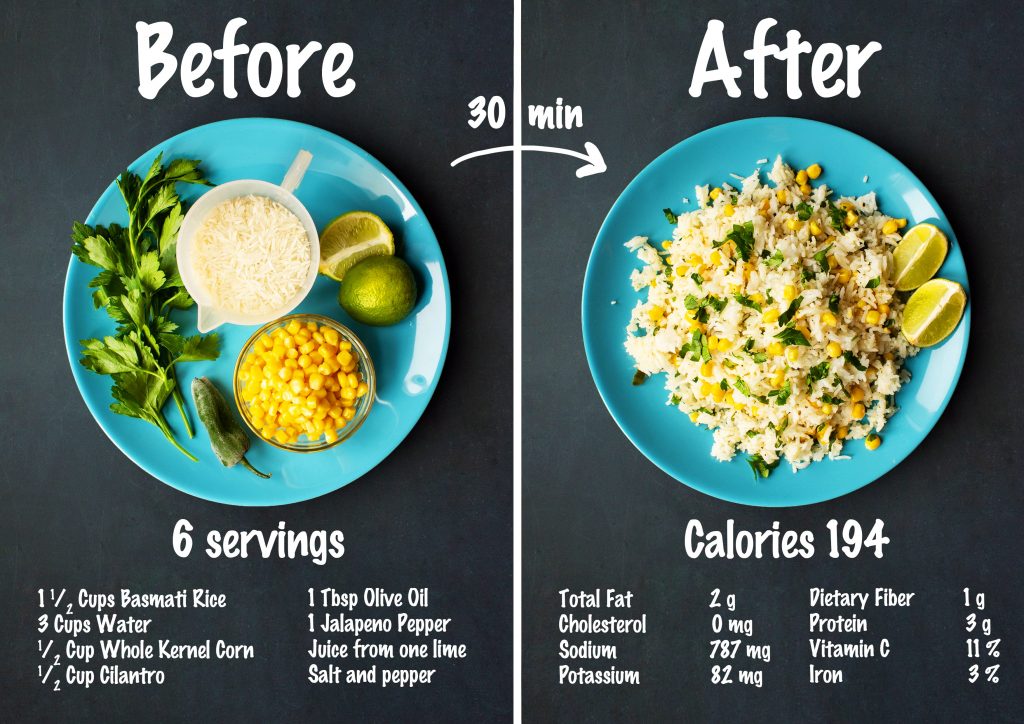 INSTRUCTIONS:
In a saucepan, bring water to boil. Add basmati rice; bring to a boil then reduce to a simmer. Cook covered for 20 minutes until water is absorbed. If you using another type of rice, follow the cooking instructions accordingly.
Add remaining ingredients to rice and fluff with a fork. Season with salt, black pepper, and cumin to taste. Serve warm.