June 28, 2019 · Written by Foodtolive Team
Chocolate Vegan Mug Cake
The best chocolate vegan mug cake out there! Super fudgy, moist and perfect!
Ready in 1 minute | Prep Time: 20 sec | Cook Time: 40 sec | Total Time: 1 min | Servings: 1 serving
INGREDIENTS:
2 tbsp coconut flour
2 tbsp cocoa powder
2 tbsp brown sugar
1/8 tsp salt
1/2 tsp baking powder
1 tbsp melted vegan butter
3 tbsp non-dairy milk
2 tbsp dairy free chocolate chips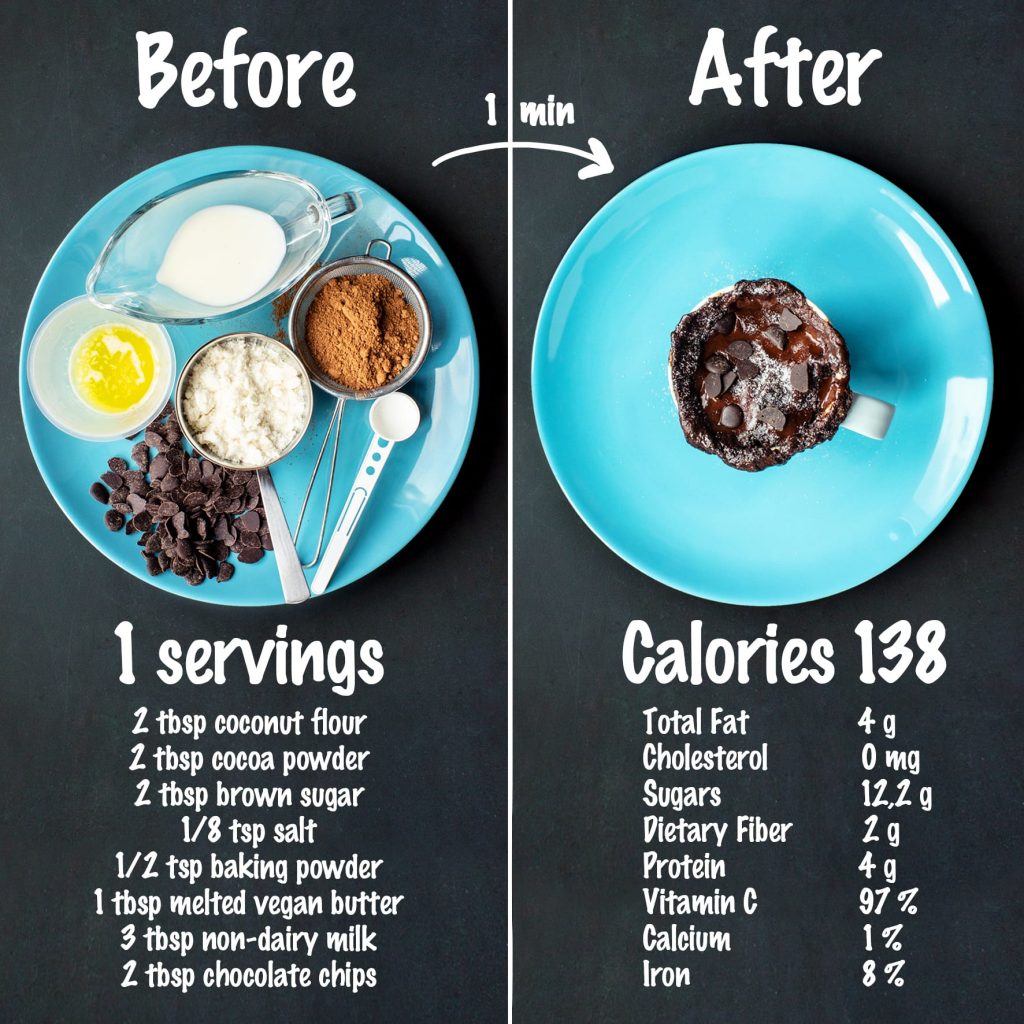 INSTRUCTIONS
Add the flour, cocoa powder, sugar, salt and baking powder to a mug. Stir or whisk to combine.
Pour in the butter and non-dairy milk into the mug with the dry ingredients and stir well with a spoon. Sprinkle the chocolate chips on top.
Cook in the microwave for 40 seconds.
Serve immediately.