January 20, 2021 · Written by Foodtolive Team
Chai Spiced Oat & Quinoa Flour Muffins
These healthy oat and quinoa flour muffins, flavored with chai spices are the perfect breakfast option, a snack to have on the go, or dessert to treat yourself with.
Dairy and refined sugar-free!
Prep Time: 5 min | Cook Time: 25 min | Total Time: 30 min | Servings: 12 muffins
INGREDIENTS: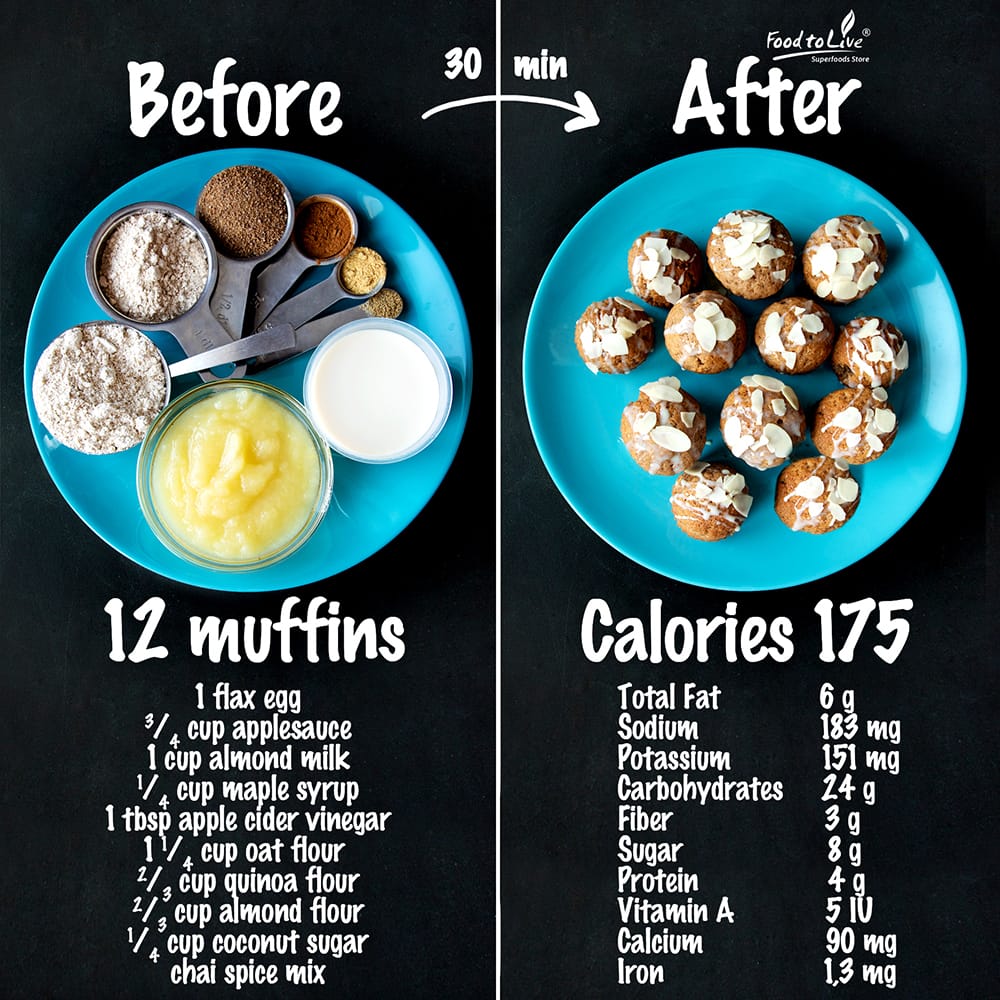 INSTRUCTIONS:
Heat the oven to 350ºF. Grease a 12-cup muffin tin and set it aside.
Combine the flax and water and set aside to gel while you prepare the remaining ingredients.
In a small bowl, beat together applesauce, milk, and syrup. Whisk in flax egg.
Add the dry ingredients directly into the bowl with the wet and stir to thoroughly combine.
Fill each cup 3/4 of the way full and let rest for 5 min before baking.
Bake on the center rack for 25 min.
Cool in the pan for 2 min, then transfer to a wire rack and cool completely.
Drizzle on coconut butter, sprinkle with sliced almonds, and enjoy!