August 09, 2018 · Written by Foodtolive Team
Carrot & Vegetable Marrow Pancakes with Basil Chive Cream
Make a healthy breakfast with this carrot and vegetable marrow pancakes. Vegetables in these pancakes are satiable, wholesome and overflowing with nutrients to jump-start your day with energy and vigor. It is crisp on the outside and delectable on the inside. Enjoy it with the creamy basil chive cream. 
Prep Time 30 minutes | Cook Time 6 minutes | Total Time 36 minutes | Servings 10 Pancakes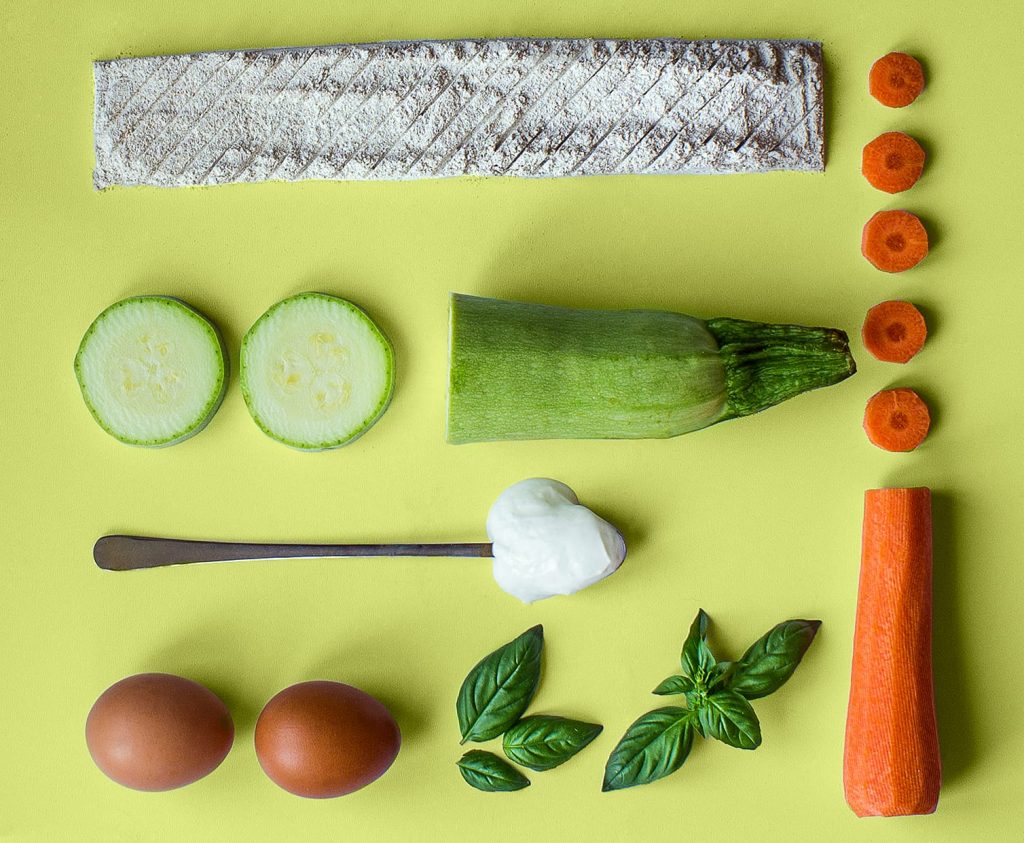 INGREDIENTS:
For Basil Chive Cream
3/4 cup sour cream or plain Greek yogurt, may use low-fat
1/4 cup chopped fresh basil
Salt to taste
For Pancakes:
2 vegetable marrow (or zucchini or yellow squash), grated
2 carrots, grated
1/2 tsp salt
1/4 cup rye flour
1/2 tsp black pepper
2 eggs
olive oil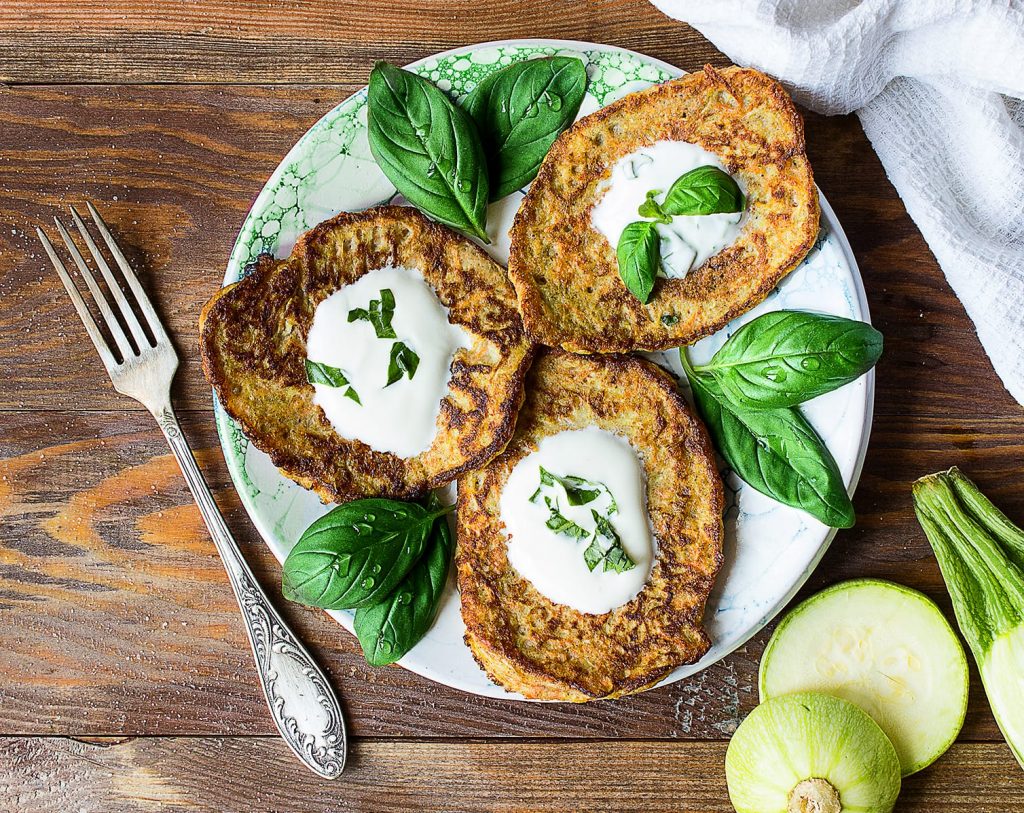 INSTRUCTIONS:
In a bowl, combine sour cream or plain Greek yogurt, chopped basil and salt.
Store in fridge until ready to serve.
Shred vegetable marrow and the carrots. Place together in a colander and toss with 1/4 teaspoon of salt.
Let sit 20 minutes so moisture can release from veggies.
After 20 minutes, take a handful of the vegetable marrow and carrot mixture and squeeze hard to remove all the liquid.
In a large bowl, combine eggs, black pepper, and rye flour, transfer the drained veggies and combine.
In a non-stick or cast-iron pan, heat approximately 2 tablespoons olive oil over medium heat.
Once the oil is shimmery, add about 1/4 cup vegetable marrow -carrot mixture and immediately press flat with the spatula.
Cook until golden on each side, approximately 2-3 minutes per side.
Transfer cooked pancakes to the paper towel to drain excess oil.
Serve hot with a dollop of Basil Chive Cream.