January 25, 2019 · Written by Foodtolive Team
Blueberry Millet Porridge
Prep Time: 5 minutes | Cook Time: 20 minutes | Total Time: 25 minutes | Servings: 4
INGREDIENTS:
0,5 cup millet
1,5 cups coconut milk or your choice of plant-based milk
1/2 tsp cinnamon and/or cardamom
1/4 cup frozen blueberries
pinch fine sea salt
1 tbsp vegan butter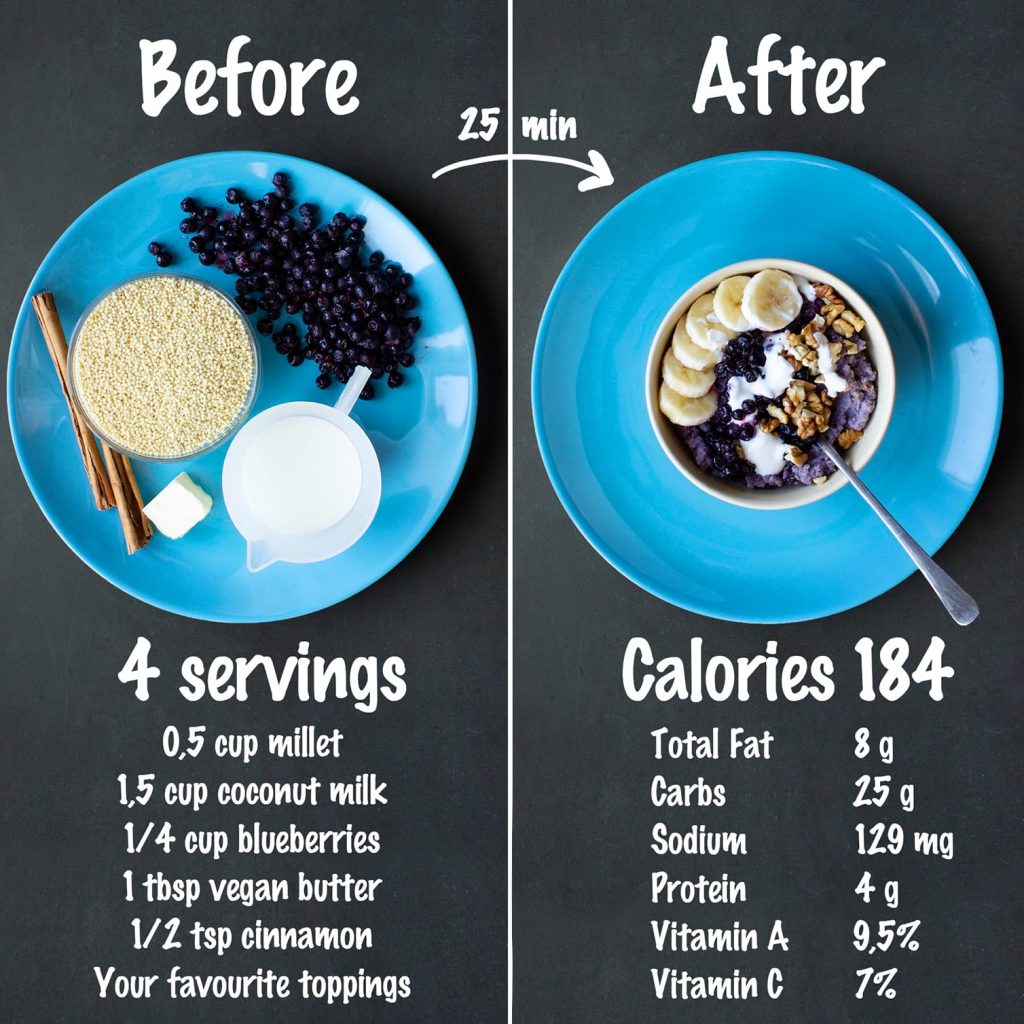 TOPPINGS:
Nuts, seeds, granola, berries, bananas… Whatever toppings you prefer 🙂
INSTRUCTIONS:
Rinse the millet, then place in a small pot with the milk, spices, blueberries, and salt.
Bring to a boil, then simmer for about 15 minutes. Stir in the vegan butter and a little extra milk if needed to make it creamy.
Serve with your favorite toppings.