August 20, 2020 · Written by Foodtolive Team
Blueberry Ginger Sorbet
The best blueberry sorbet that tastes like summer in a bowl, with no need for an ice cream maker!
Prep Time: 5 min | Cook Time: 20 min (+8 hours for freezing) | Total Time: 8 hours 25 min | Servings: 4
INGREDIENTS:
4 cups fresh or frozen blueberries
1 tbsp raw honey
1 cup of filtered water
3 tbsp lemon juice
1 tsp organic ginger powder
1/3 tsp organic guar gum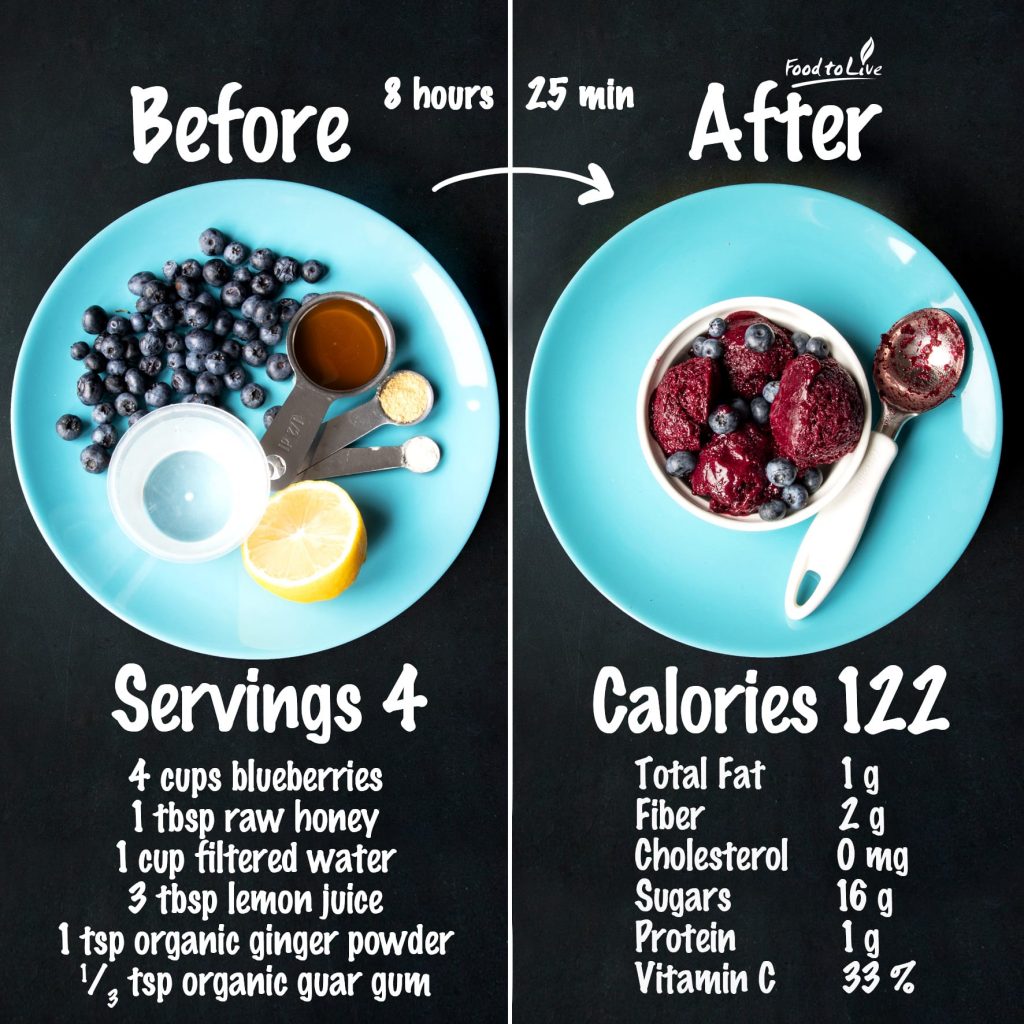 INSTRUCTIONS:
Combine blueberries, honey, water, and ginger powder in a saucepan over medium heat. Simmer for 10 minutes or until berries are softened and starting to burst.
Remove from heat and transfer to a blender (let the mixture cool slightly before blending).
Blend the blueberry mixture until smooth.
Then add to blender lemon juice and guar gum and puree until incorporated.
Transfer sorbet base to a heat-safe container.
Cover and refrigerate until completely chilled, at least 3-4 hours, or ideally overnight.
Allow to sit out on the counter about 10 minutes prior to serving.