April 25, 2022 · Written by Foodtolive Team
Blue Chocolate Peanut Butter Cups
These Homemade Peanut Butter Cups will melt in your mouth and blow your mind! Naturally colored with magic Blue Spirulina and incredibly easy to make!
Prep Time: 10 min | Cook Time: 5 min | Chill Time: 20 min | Total Time: 35 min | Servings: 8
Calories: 294 | Total Fat: 19.8g | Fiber: 2g | Sugar: 16.7g | Protein: 6.8g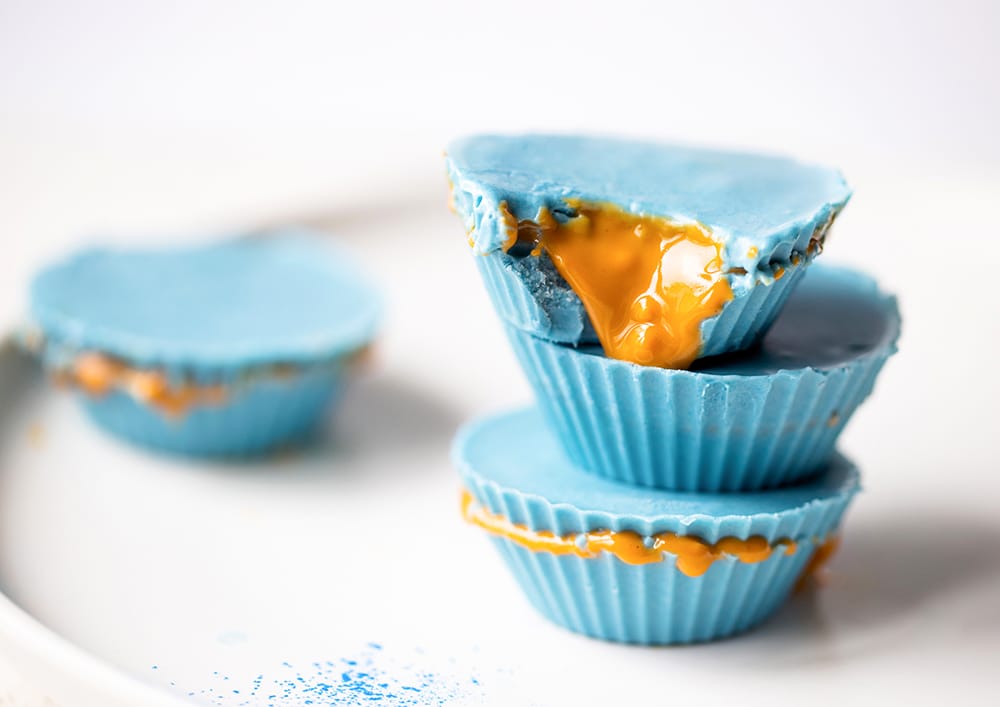 INGREDIENTS: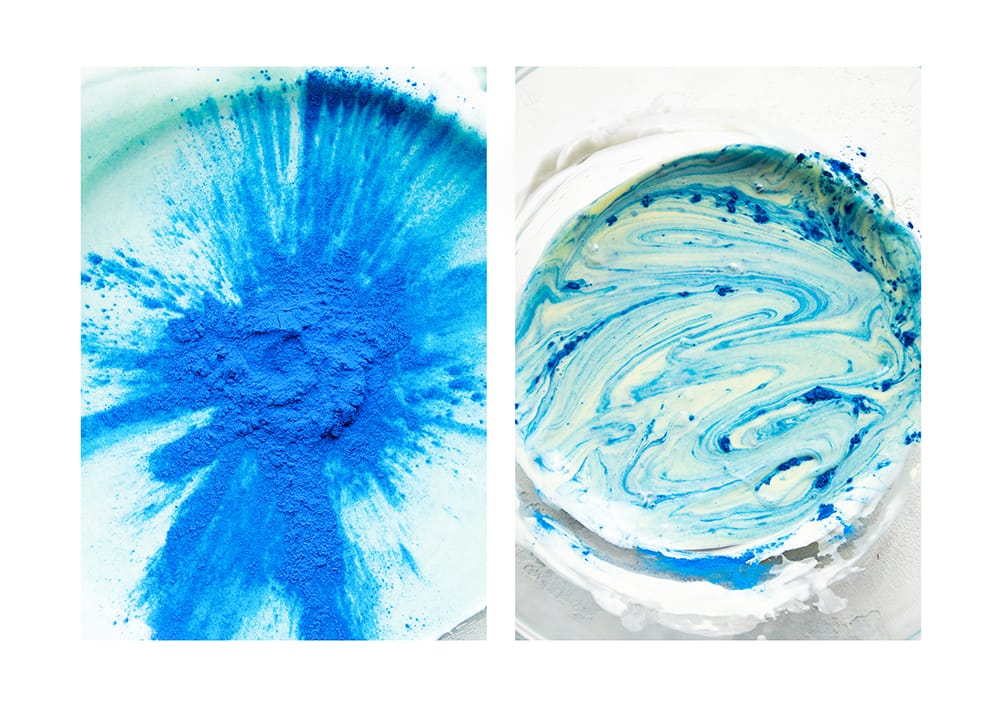 INSTRUCTIONS:
Melt the chocolate together with the coconut oil.
Add blue spirulina powder to the melted chocolate and mix well.
Pour 2-3 tbsp of chocolate into each mold, place in the fridge for 10 minutes.
Add 1 tsp of peanut butter to each mold.
Pour enough of the chocolate mixture over the peanut butter to cover it completely. Repeat until all are covered.
Return to the fridge to harden completely.
Enjoy!