August 08, 2016 · Written by Foodtolive Team
Best Alfalfa Sprout Recipes for Any Taste
If you want to taste an unusual but healthy meal, you should definitely try alfalfa sprout recipes. The sprouts are known to be rich in fiber, iron, calcium, magnesium, other vitamins and minerals, and therefore, highly beneficial to human health. Along with other positive effects of eating sprouts, recent research has proved their power to prevent and help in curing two most dangerous diseases – cancer and diabetes. However, it's important to follow the rules for safe sprouting from alfalfa seeds because incorrect actions can be dangerous for people.
Healthy and Delicious Alfalfa Sprout Recipes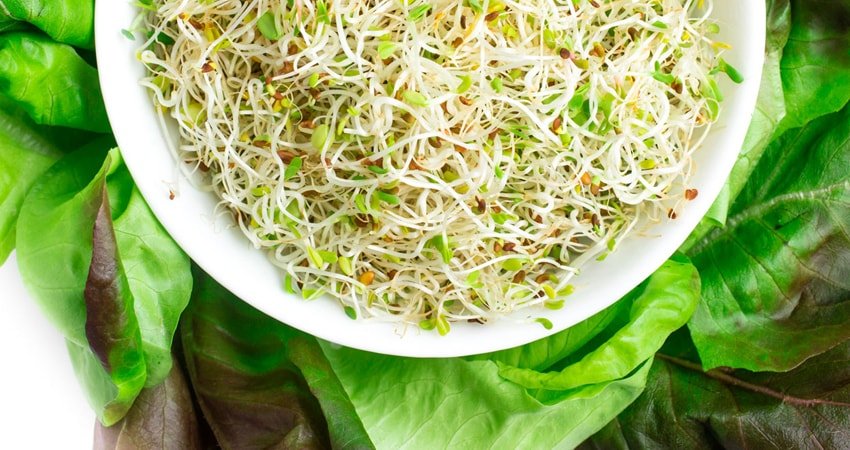 Alfalfa and Raspberry Salad
Ingredients:
250 gm of lettuce
50 gm of alfalfa sprouts
50 gm of raspberries
100 gm of onions
200 gm of goat cheese
6 tablespoon of olive oil
2 tablespoon of vinegar of Modena
Salt to taste
Instructions:
Rinse off lettuce leaves and dry them. Chop the onions into strips. Mix with olive oil.
Add the vinegar of Modena.
Slightly heat the goat cheese in a pan.
Arrange mixed lettuce and goat cheese into a plate.
Accent the meal with berries and alfalfa sprouts in the end.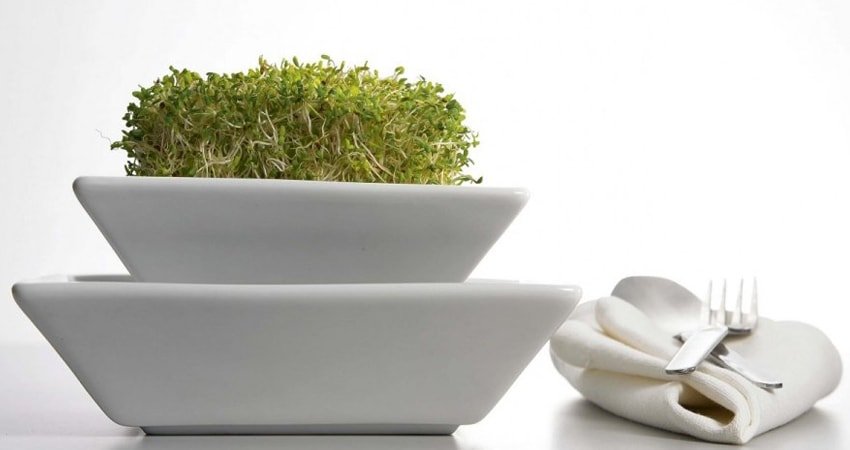 Rice with Alfalfa
This tasty meal can be a healthy option for those who want to keep a low-calorie diet.
Ingredients:
4 tablespoon of oil
4 cups of alfalfa sprouts
½ kg of potatoes
1 onion
1 clove of garlic
¼ kg of rice
2 carrots
½ liters of water
Sponsored by Food to live
Instructions:
Put oil, potatoes, chopped carrots, onion and garlic into a saucepan.
Next, add rice and properly washed and dried alfalfa sprouts. It is important to stir the mix all the time. Flavor according to your taste.
Add water and keep it boiling within 20 minutes.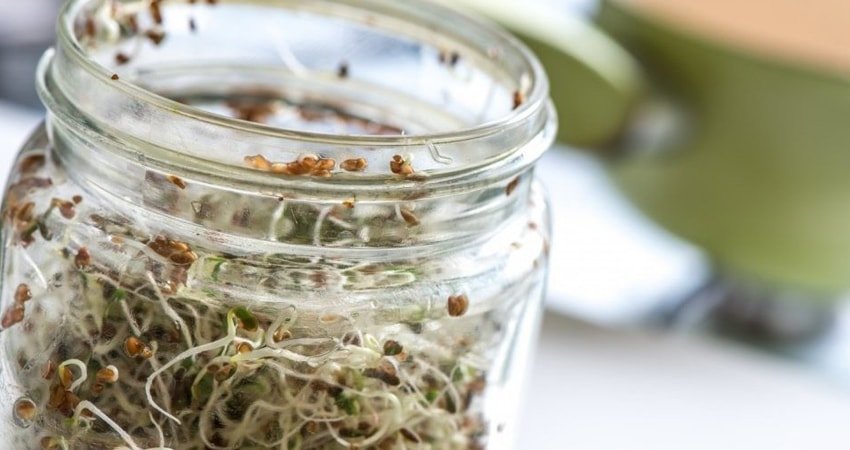 Alfalfa Juice
It is a great recipe that can fill your body with vitamins and minerals.
Ingredients:
1 cup of alfalfa sprouts
1 cup of soy sprouts
A piece of pineapple
Juice from 2 lemons
Molasses
Instructions:
Pour 1 liter of water in a vessel, put the ingredients in and blend.
The juice is ready for drinking.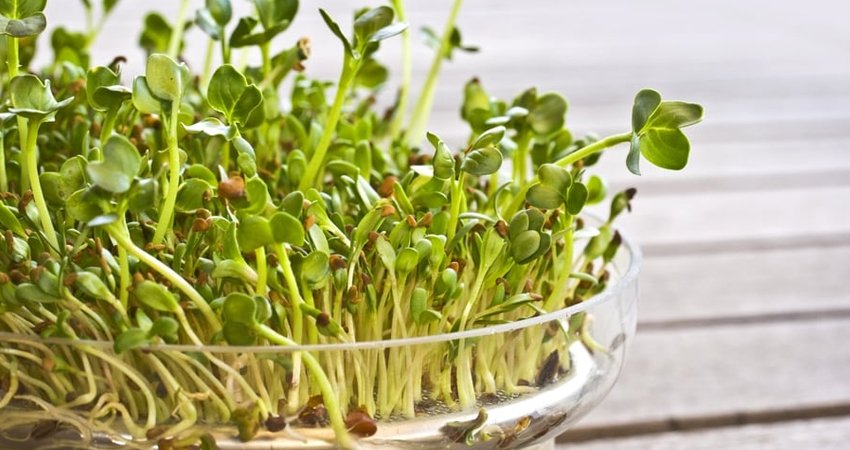 Quick and Easy Ways to Eat Alfalfa Sprouts
Prepare a tasty sandwich or a salad with raw alfalfa sprouts.
The sprouts can be a great healthy addition to the sandwich and salads. It will give a taste which is mostly unknown to lots of people.
Fry alfalfa sprouts.
Fried sprouts strongly remind cooked spinach. You should heat a frying pan, wait until the oil is hot enough, put the sprouts in, and stir it for 5 minutes until it is ready. Such a meal can taste perfectly with meat or fish.
Prepare a special drink with alfalfa sprouts.
Mixing different vegetables and fruits with the sprouts can result in an unusual taste that will definitely surprise you. Moreover, cooking shakes with them is a perfect way to clean your stomach from the waste.