November 14, 2020 · Written by Foodtolive Team
Autumn Spiced Dark Chocolate Bark
You don't have to eliminate desserts and sweets to be healthy. It's just important to choose healthier options. This dark chocolate bark is loaded with delicious autumn spices, seeds, berries, and nuts.
Prep Time: 5 min | Cook Time: 10 min | Chilling Time: 1 hour | Total Time: 1 h 15 min | Servings: 12
INGREDIENTS: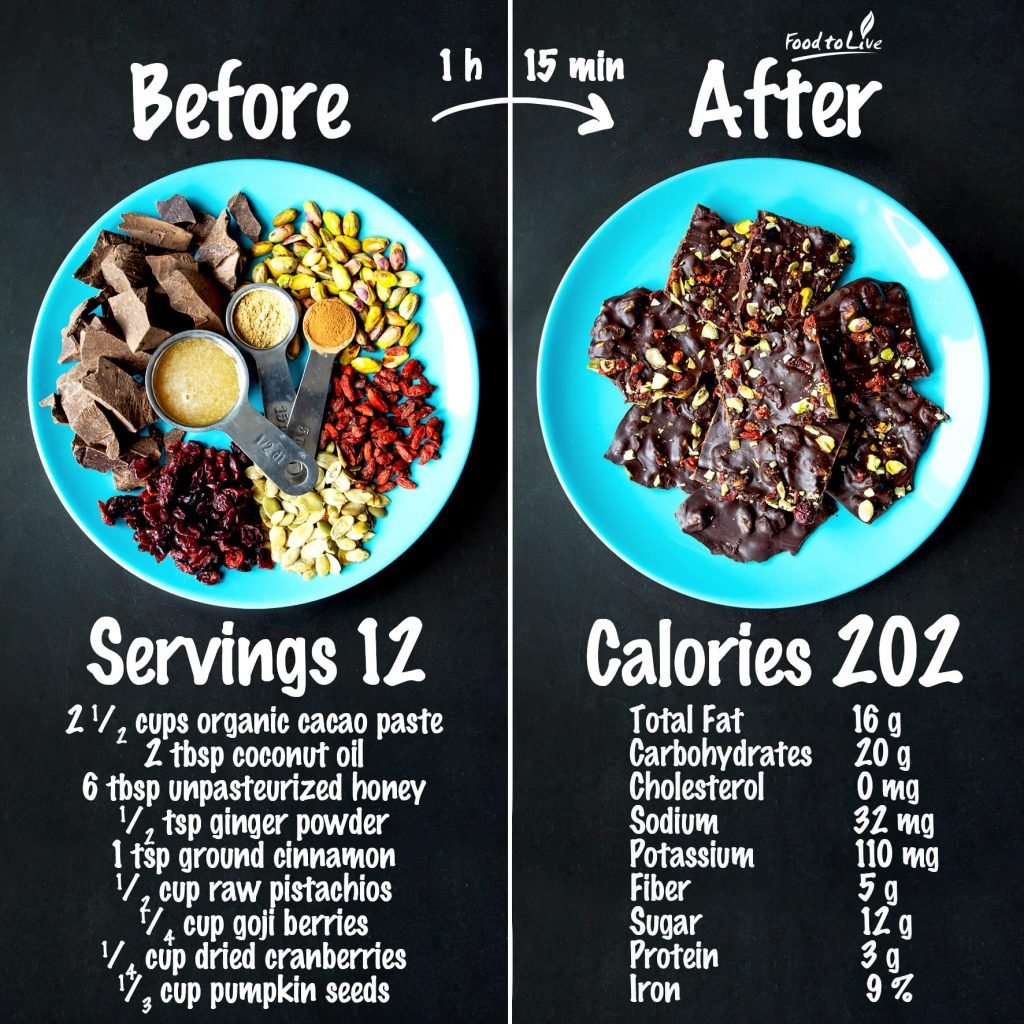 INSTRUCTIONS:
Grab a few pistachios, pumpkin seeds, cranberries, and goji berries and chop them roughly; set aside.
Melt the cacao paste in the microwave in 20-30 second intervals and stir well for an equal amount of time between each interval until it's completely melted.
When the chocolate is fully melted, add the honey, melted coconut oil, ginger powder, cinnamon, whole pistachios, pumpkin seeds, cranberries, and goji berries and stir delicately until uniformly combined.
Pour that right onto a baking sheet lined with parchment paper and spread it lightly with a spatula to the desired thickness.
Sprinkle a pinch of Himalayan salt and the reserved chopped nuts and berries over the chocolate and place in the refrigerator to set for about 1 hour.
Using your fingers, break the chocolate into several pieces of different shapes and sizes.
Stored in a cool dry place in an airtight container, this will keep for several weeks.