January 05, 2019 · Written by Foodtolive Team
Agave Orange Roasted Brussels Sprouts 
Prep Time: 5 min | Cook Time: 25 min | Total Time: 30 min | Serves: 4
INGREDIENTS:
1 lb Brussels sprouts
2 tbsp olive oil
1/2 cup orange juice
1 tsp balsamic vinegar
2 tsp agave syrup
2 cloves garlic minced
1 pinch of chili flakes (optional)
1/3 cup almonds roughly chopped
2 tbsp pomegranate seeds
Salt to taste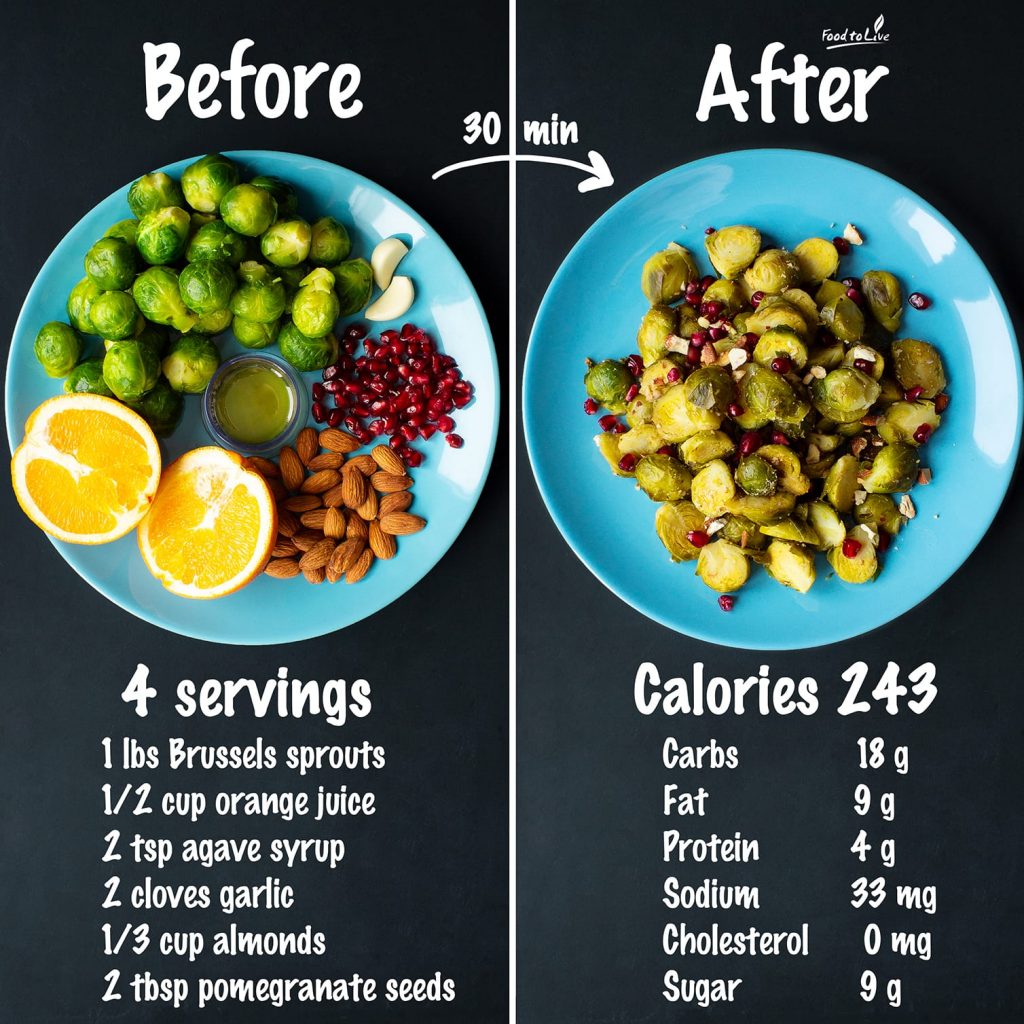 INSTRUCTIONS
Cut the Brussels sprouts in half.
In a large skillet, heat olive oil over medium heat. Toss in the Brussels sprouts so cut side is face down. Cover and allow to cook for 5-7 minutes.
Meanwhile, whisk together the orange juice, agave syrup, vinegar, garlic, salt, and chili flakes (if using) in a small bowl.
Pour the glaze into the skillet and stir the brussels around in the glaze.
Allow cooking for 5 minutes, when the glaze starts to thicken. Toss in the chopped almonds, and pomegranate seeds and remove from heat.