June 26, 2018 · Written by Foodtolive Team
5 Cool Drinks for Hot Summer Days
Summer is all about happy times. This season spells out fun activities that you will enjoy spending outside on long sunny days. Savoring the summer heat by doing fun activities under the sun also means keeping our body well hydrated to keep up with the enjoyment that summer brings.
Would it be truly great if the drinks for this summer would be as healthy and refreshing at the same time? Well, we got you covered for this. Check out our simple to make yet refreshing and healthy drinks that will definitely beat the summer heat and will keep your body hydrated and your throat moisten as you go out and bask in the sun.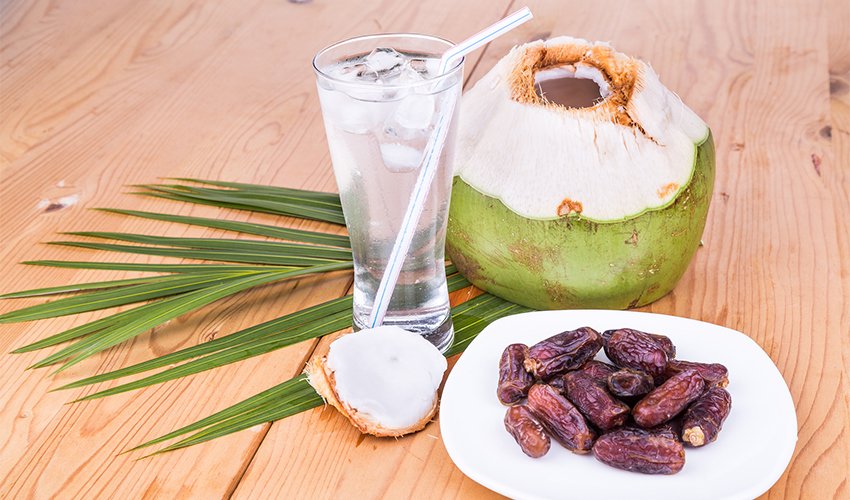 Coconut water
It's good in replenishing electrolytes that may be lost in doing heavy activities such as workouts and sports or just by doing simple things under the sun. It has 600 milligrams of potassium that makes it a natural electrolyte beverage. Maintaining a good level of electrolytes is critical for keeping oneself from dehydration. It also helps in reducing stress and fatigue, good for muscle relaxation and heart health. Choose the young variety of coconut because it has more water in it. It has no sugar added and preservatives. Enjoy it straight from the coconut by simply pouring it in a tall glass with ice.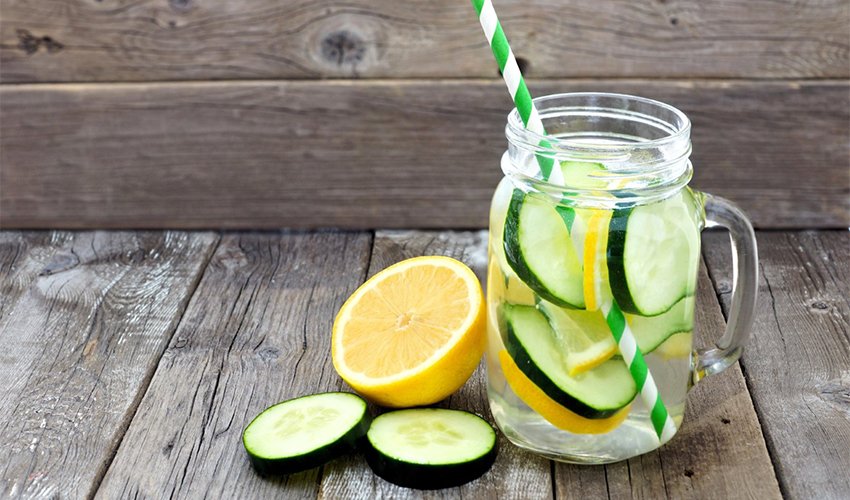 Cucumber Lemonade
Another way to stay refreshed this summer is to have cucumber and lemonade as your healthy summer drink. Cucumber has many uses because it has a lot of benefits. It can sooth from the inside out. It will keep you hydrated, help in weight loss because it has fewer calories than sugary sodas, it has powerful anti-oxidant that helps prevent cell damage that caused by free radicals, it supports healthy skin by keeping it hydrated. It is rich in vitamin C, B5, K, manganese and beta-carotene. Lemonade, on the other hand, will also keep you hydrated and a good source of vitamin C. It can freshen your breath and improves skin condition. Drinking cucumber mixed with lemonade is a sure way to cool down for the summer. Just squeeze half of the lemon into 8 ounces of water and add thin slices of cucumber to it. You can also freeze the lemon juice in cubes then add it to water with cucumber or just simply put wedges of lemons and cucumber in water with ice cubes. Have it as your drink for the whole day.
Sponsored by Food to live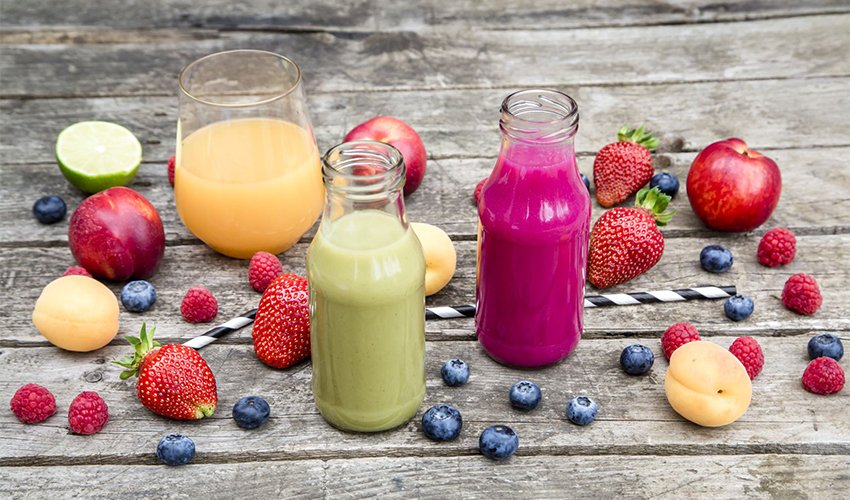 Fruit smoothies
Smoothies on summer is a must have. What's great about the summer season is the abundance of fresh fruits at a great price. Fruits are packed with vitamins and minerals that will keep your energy up and going. You can enjoy your fruit smoothies any time of the day. It doesn't weigh you down after drinking and they are easy to prepare. You can mix up any fruits that you desire like strawberry-banana, peach-mango-banana, raspberry-orange, and watermelon-lime. Just add in your favorite fresh fruits together with ice and blend away or you can also freeze the fruits before blending it. You may add Greek yogurt for creamy consistency or honey for added sweetness.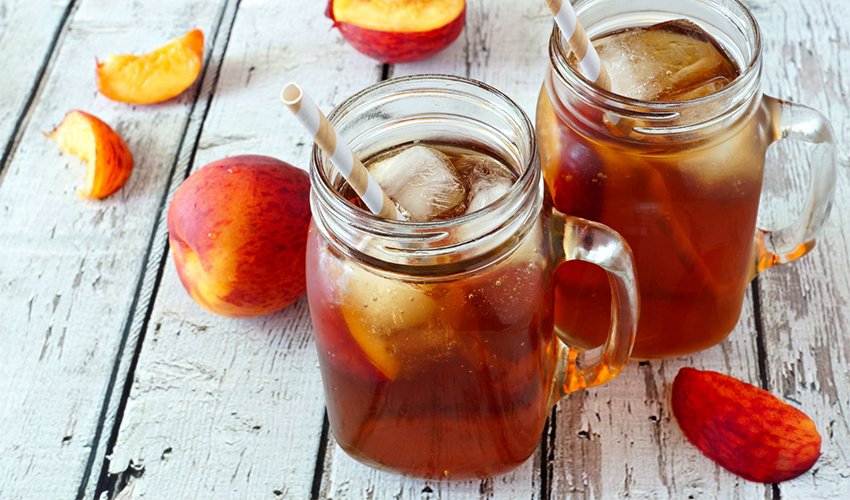 White iced tea
Sweeten the tea with the sugar-herb mixture. Add fresh cold water and lots of ice cubes to make a pitcher. Enjoy its crisp and licorice taste!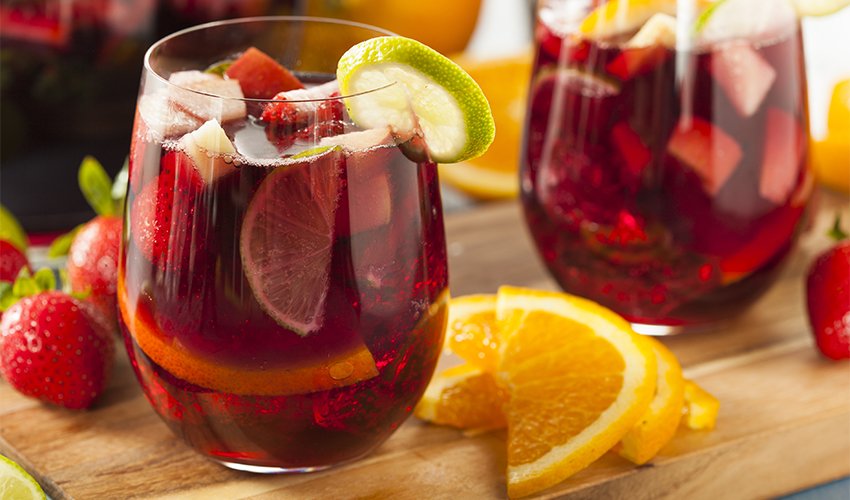 Non-alcoholic Sangria
Treat yourself with this fruity delight Spanish drink without the booze. It's made with a variety of fruits such as oranges, lemons, apples, pears and bananas. You can add in your favorite fruits as well. To make this, just combine liquids from the grape juice blended with blueberries, orange juice, and lime juice. Place it in a jar together with chopped fruits like bananas, oranges, peaches, and limes. Refrigerate for 2 hours before serving. It's healthy, naturally sweetened and kid friendly type of a drink. It's an ideal way to cool down for the summer.
As the weather heats up, these refreshing and healthy drinks are all you want to enjoy these hot summer days. Guaranteed to make you cooler this summer!