February 08, 2018 · Written by Foodtolive Team
4 Delicious Recipes of Dips for a Crowd of Vegans
If you are planning a party, you'll definitely need to make a selection of dips for a crowd. They are easy to make but impossible for your guests to forget. The best thing about them is that dips keep quite well, so you can stock up on them. And then you'll blow your guests' minds with a multitude of amazing flavors served with plain chips and veggies.
Amazing Dips for a Crowd You Have to Try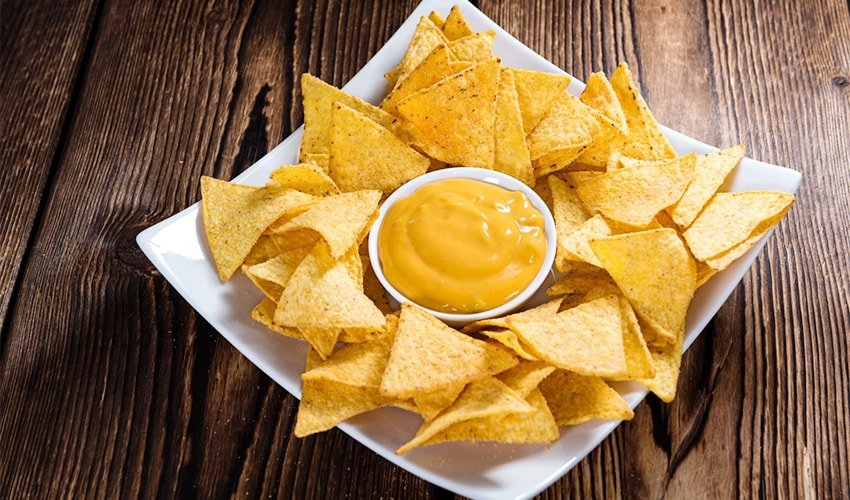 Vegan Nacho Cheese
Ingredients:
1 ¼ cups carrots (diced)
3 cups potatoes (diced)
1 1/3 cup nutritional yeast flakes
6 tablespoons cooking water
5 tablespoons olive oil
1 tablespoon lemon juice
1 tablespoon wholegrain mustard
1 teaspoon tabasco sauce
1 tablespoon white miso
1 tablespoon garlic powder
¼ teaspoon salt
Instructions:
Bring water to a boil in a medium-sized pan.
Put potatoes and carrots into the boiling water. Boil until soft (about 15 minutes).
Drain the veggies and puree them in a blender with the rest of ingredients.
As far as vegan dips for a crowd go, this one is sure to impress your guests most. The majority of vegan cheeses, and nacho cheese sauces in general, are bland to the taste. Here, the yeast takes care of that problem. However, if you want to have it a bit milder, cut down on this ingredient.
See also:
A Complete Guide to Vegetarian Cheese: Benefits, Recipes, Tips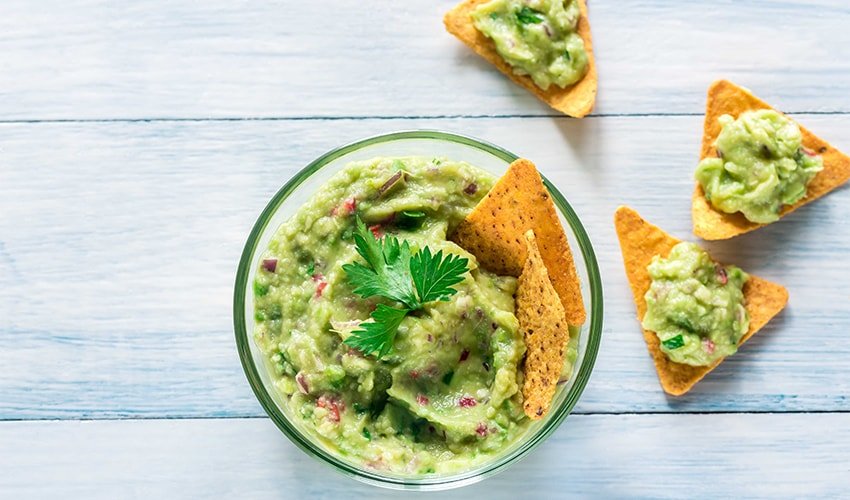 Broccoli Guacamole
Ingredients:
¾ cup raw broccoli pieces (stems removed and chopped so finely, you won't be able to tell it's broccoli)
2 avocados (diced)
1 tomato (diced)
1 clove garlic
¼ cup red onion (minced)
1 tablespoon lemon juice
Salt to taste
Instructions:
Mix all ingredients except avocados thoroughly.
Fold in the avocado pieces gently.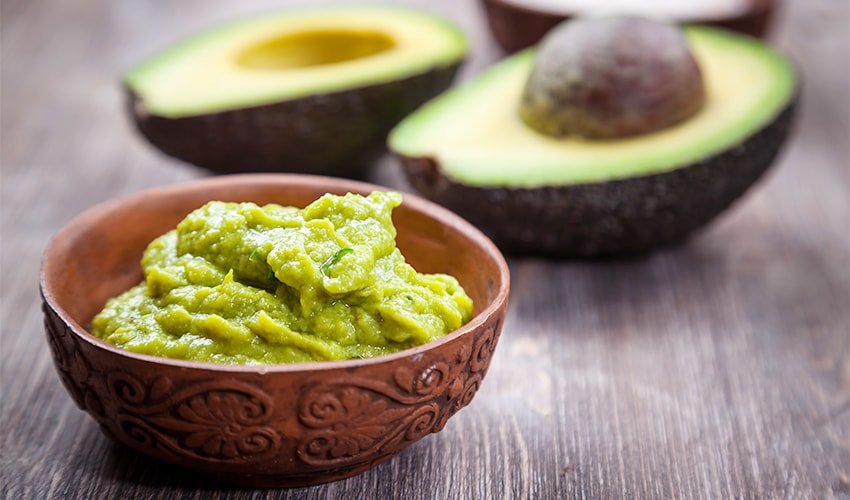 Avocado Salsa
Ingredients:
1 avocado
1 jalapeno
4 tomatillos
10-12 sprigs cilantro
1 clove garlic
½ onion
Salt to taste
Instructions:
Pull the husks and cut the stems of tomatillos. Rinse them thoroughly.
Roast tomatillos at 350F for about 15 minutes.
Puree roasted tomatillos in a blender with onions, jalapeno, garlic, and cilantro.
Add avocado and process until combined.
Season with salt and serve.
As guacamole and salsa are the most popular dips for a crowd on any party, you definitely should use these recipes often. You can control the 'hotness' of each by adding more jalapeno to the salsa and a teaspoon of cayenne pepper to guacamole.
Carrot Butter with Miso
Ingredients:
2 cups carrots (chopped)
2 tablespoons white miso (mellow)
2 tablespoons coconut oil (melted)
2 tablespoons sesame seeds
1 tablespoon maple syrup
Instructions:
Bring a pot of water to a boil and add carrots. Simmer for 10-15 minutes and drain. Keep ½ cup of the liquid.
Combine all ingredients in a blender or a food processor and pulse. Scrape the sides of the bowl occasionally and process until smooth. Add liquid you saved earlier if needed.
This will make one of the healthiest dips for a crowd you can find, and you can enhance the flavor with thyme, rosemary, and other herbs. The butter will keep for up to a week in the fridge, but only if you store it in an air-tight jar.