November 30, 2017 · Written by Foodtolive Team
3 Original and Tasty Ideas for Handmade Christmas Food Gifts
Handmade Christmas food gifts have been a long-time favorite of Americans. This year, you can put smiles on your loved ones' faces with a variety of snacks, cakes, spreads, and candy. This collection of Christmas recipes is vegan-friendly and each will take only a short time to make.
Delicious Handmade Christmas Food Gifts for Vegans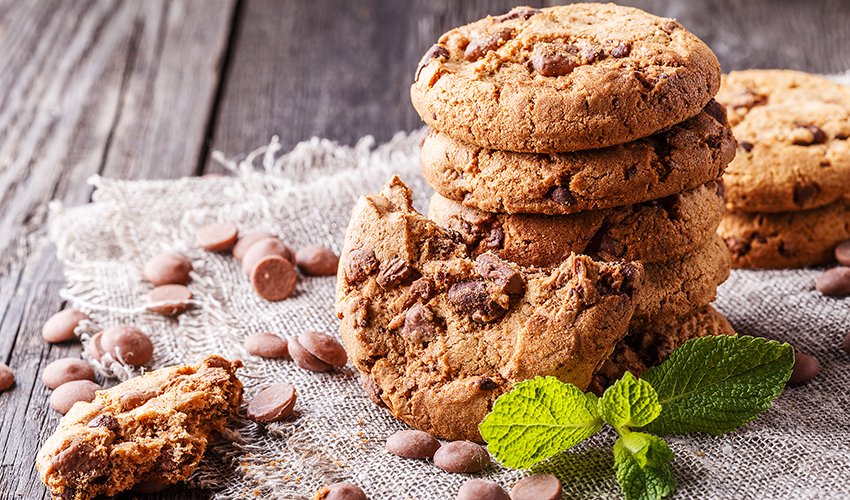 1. Chocolate Peppermint Cookies
Ingredients: 
1 cup cocoa powder
½ cup vegetable oil
¾ cup applesauce
2 cups flour
2 cups sugar
1 teaspoon peppermint extract
1 teaspoon vanilla extract
2 tablespoons peppermint candy (crushed)
2 ½ teaspoons baking soda
½ teaspoon salt
Instructions:
Combine flour, baking powder, and salt in a bowl.
Mix cocoa powder, extracts, sugar, oil, and applesauce in a blender or a standup mixer.
Add crushed candies to the sugary mix.
Add flour to the mixture gradually, stirring to combine.
Take the dough out of the bowl and wrap it in plastic. Refrigerate for 4 hours.
Pre-heat your oven to 350F.
Form small balls out of the dough (about a spoonful of dough each) and bake your cookies for about 12 minutes. Note that they should be under-baked a bit.
You can coat the cookies in powdered sugar before baking. This will make them white and enhance the festive mood. If chocolate and peppermint aren't your favorites, look up more of the easy vegan Christmas cookies recipes.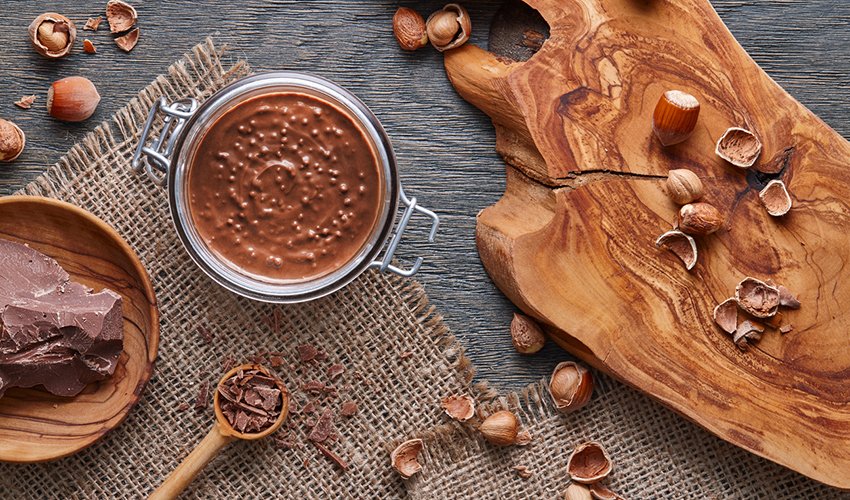 2. Raw Homemade Nutella
Ingredients:
1 cup hazelnuts
¼ cup organic cacao powder
2-4 tablespoons almond milk
¼ cup agave or maple syrup
1 teaspoon vanilla extract
¼ teaspoon salt
Instructions:
Soak your hazelnuts overnight. Drain and rinse them thoroughly before making Nutella.
Combine all ingredients in a blender or a food processor and process for as long as needed to make a smooth paste. Add almond milk when you need to adjust consistency.
Spreads make very good handmade Christmas food gifts as you can put them in fancy glass jars and decorate those too. Be sure to remind the receiver to store the treat in their fridge. However, this Nutella is so tasty, it'll be gone way too fast.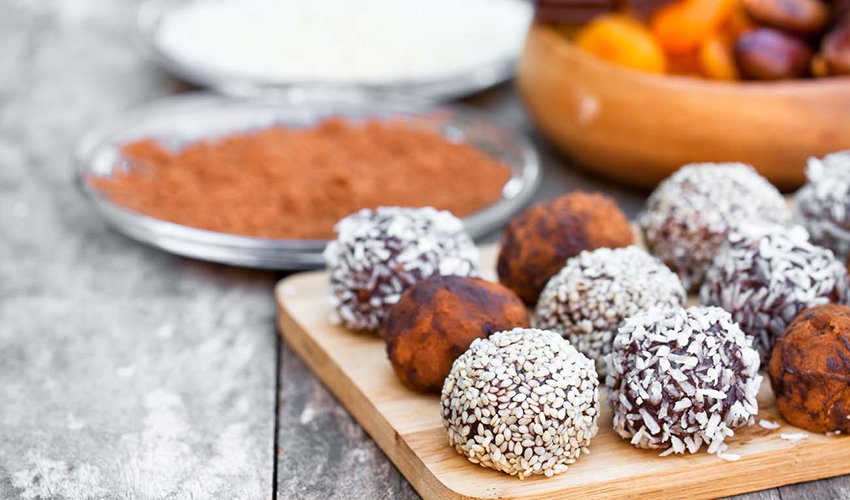 3. Chocolate Maca Truffles
Ingredients:
½ cup walnuts
½ cup cashews
2 tablespoons cacao nibs
8 Medjool dates (pitted)
¼ cup + 2 tablespoons maca powder
2 tablespoons cacao powder
2 tablespoons coconut oil (melted)
Sponsored by Food to live
Instructions:
Soak the nuts for 2-4 hours before rinsing and draining them thoroughly.
Combine dates and nuts in a blender or a food processor. Process until mixed well.
Pour in coconut oil while the blender's motor is still running (if possible) and process until smooth.
Add maca powder and a spoonful of cacao powder and process some more.
Add cacao nibs and pulse a few times so they get mixed into the substance but not completely crushed.
Transfer your mixture into a bowl. Cover it and refrigerate for an hour.
Make small balls out of the dough and coat them in cacao powder.
Keep the truffles in the fridge to prevent them from melting and getting sticky.
These are only a few of the handmade Christmas food gifts you can enjoy. If you are looking for more, check out these posts: